The next part f the "Cytroid" is finished and inserted in the game: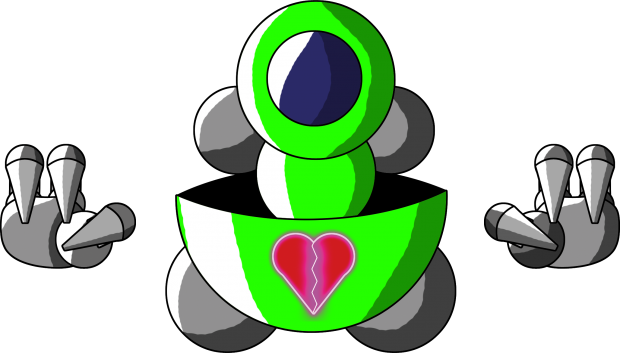 The green Cytroid.
He is the weekest but fastest one. You can easily shoot him in the beginning but when the game gets faster he really becomes a deadly trap.
He is the second one in the line of enemies I dubbed "Cytroid". For everyone whoo was wondering: Cytroid is actually just a fancy name to sum up those litle robotss under one banner.
Next are two Screenshots that show Green ingame: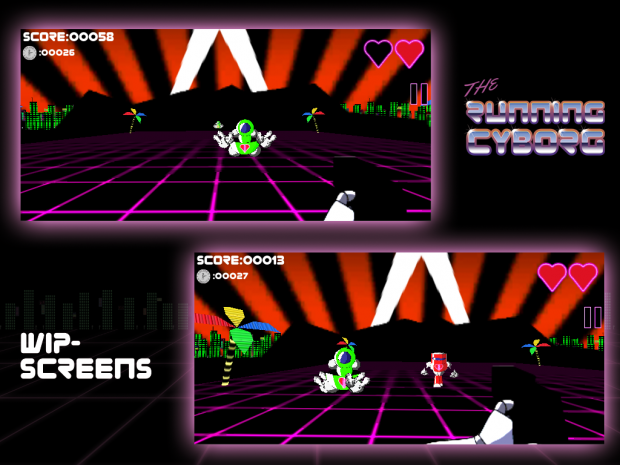 Also in my attempt to make the game as juicy as possible, I added a shaking screen. Everytime you blow up an enemy the screen will shake. It is nothing really special but helps quite a lot to make the game feel better when you actually play it.
One last but certainly not least new think is a Live Stream I am planning on doing regularly now. The first one is just over and people could join and watch me work on Running Cyborg. Also it was interesting to chat about the things happening on screen. There are no set times for when I will stream, it is more a motivational thing but if you are interested in joining, please feel free to do so here:
Also make sure to follow me on twitter in order to get all the latest news about my Live Stream, the development of Running Cyborg and everything else Siactro!
Cheers,
Marcus