Chalkboards... YES!
Many games have found intricate methods of teaching the player the controls of the game. We wanted to do the same whilst avoiding copious amounts amounts of scripting - or as a matter of fact any .fpi scripting at all. Whilst originally the chalkboards purpose was purely aesthetic; we gathered feedback that it would make more sense to have something written on it. And so was born a chalkboard with a crude battle-plan on it and some graffiti. Though this was visually appealing, and gave a sense of detail to the game that we strive for, we quickly came up with the idea that these boards should teach the player. Thus, the need for .fpi scripting was eliminated. However, now we were tasked with ensuring the player grasped what he needed to do from the boards. So we wrote a simple message and highlighted it in red to show importance. We have not ran this through play-testers however we will when the pre-alpha beta is released!
Why is This Important to Me?
A good question! This is not nearly as important as some of the things we could have put up; though we thought we should tell everyone how we overcame a common obstacle among game designers. Anyway, onto the all important screenshots!
Yay! Visual Stimulation... Yeah: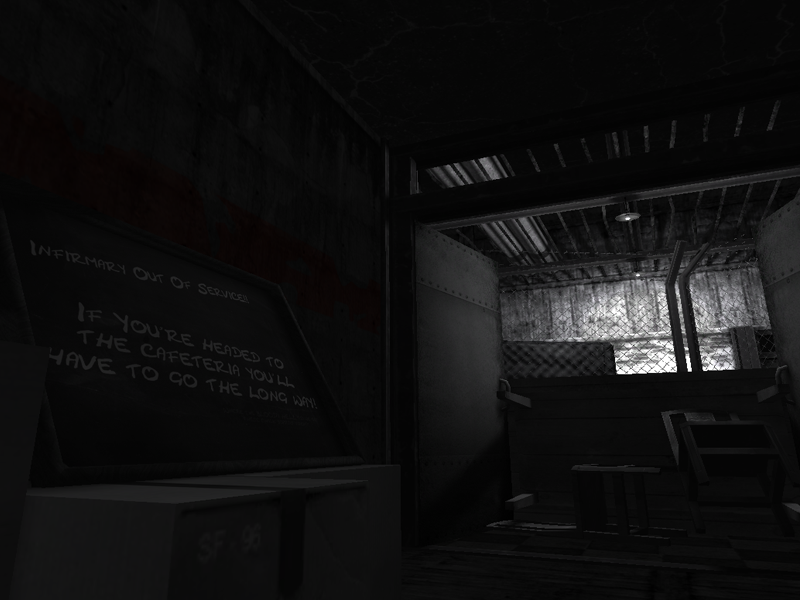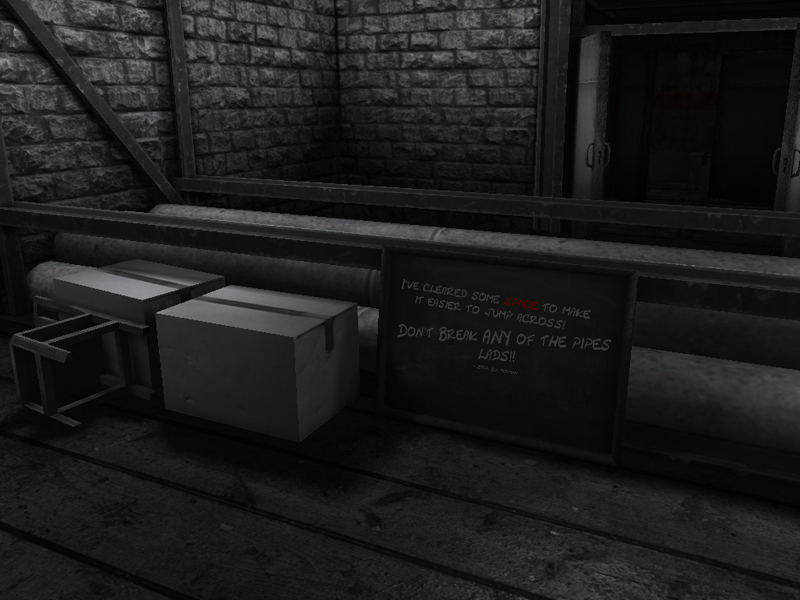 Thanks for reading guys and gals!
- J. H. Langley, Rouge Lead Developer, Level Designer