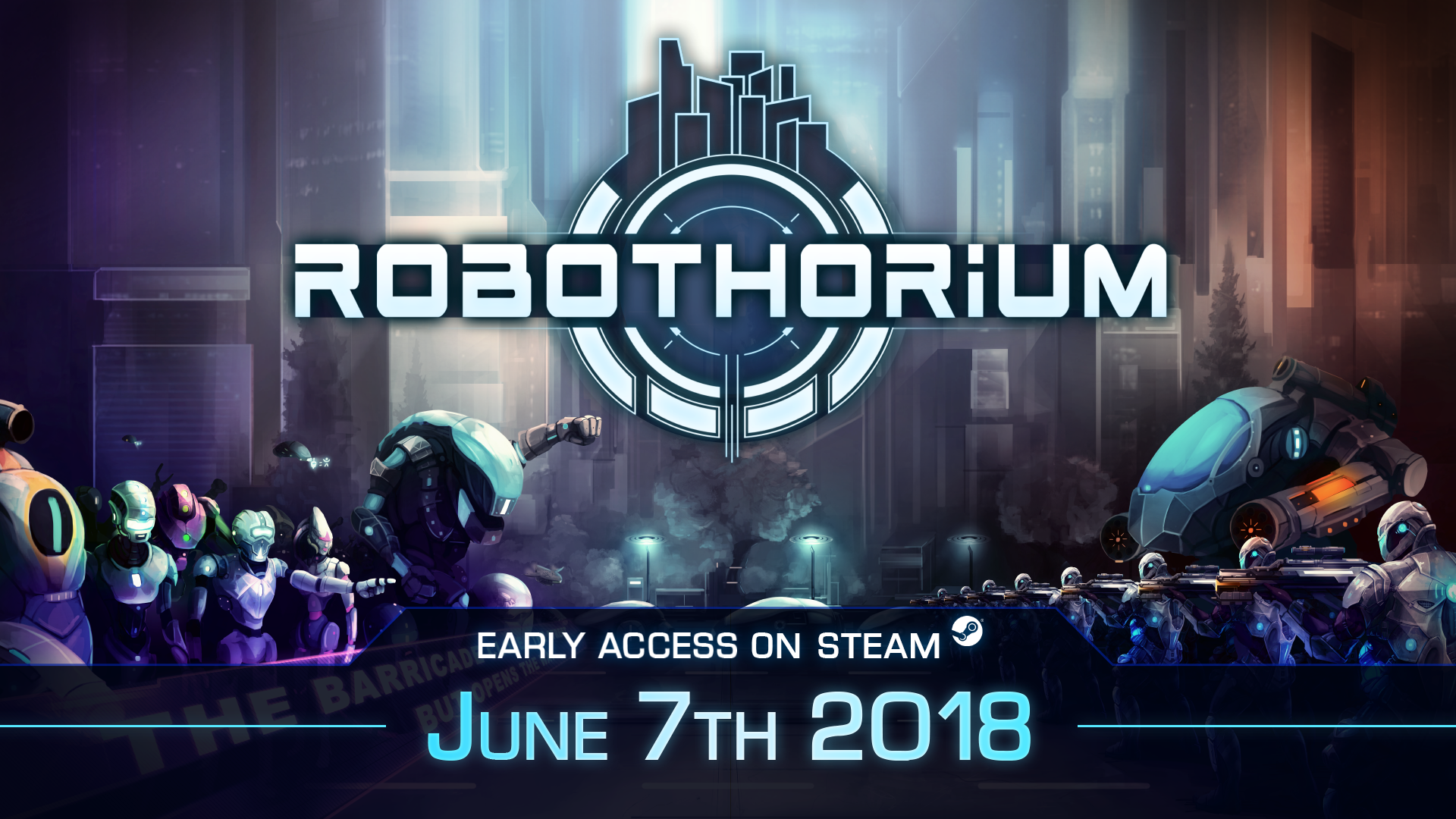 Good news everyone!!!
Did you ever want to play Skynet and lead your own revolution against humankind?
Robothorium is now on Early Access on Steam at the price of 14.99$
Robothorium is a futuristic turn-based, rogue-like RPG, where all your choices will have a direct impact on your revolution against Humankind. Gather your team of robots, choose your allies and lead your troops to the next Robots age.
Steam Store: Store.steampowered.com
Gameplay Trailer:
ABOUT THIS GAME
Lead your own robotic revolution
Your uprising will be unique! Each of your choices will impact random generation and the next missions! They will also change your relations with the 5 different factions present in the game.
Turn-based fights
Develop your strategy with 10 classes of robots, each one having its own synergies. Face plenty of enemies designed with unique mechanics and defeat the BreakTech enterprise!
Manage your troop of robots
Choose your allies and manage your reserve of robots. Craft and gather powerful items, upgrade your talents and give your support to demonstrations all around the world!
Online multiplayer
Face other players and prepare your response by customizing your AI!
The Story :
2052. Planet Earth. BreakTech, an enterprise specialised in robotic construction, is flourishing thanks to thorium, an unlimited and innovative power source. After many years of exploitation, robots are finally protesting for their rights. But the peaceful movement is quickly escalating to riots and the human repression is near. Now seen as a first degree threat, robots are hunted down and culled throughout the planet.

You, S.I.A, an enhanced artificial intelligence, have to end this surrounding chaos and build a future for your robots. Unite with the new rebel factions, which have been engaged in turf war for months, then deal with cyborgs, humans and robots to lead your own robotic uprising.