As anticipation for the Rise of Titans early access release on Steam, we've added never seen cards our on site, completing the full card deck. Now you can start thinking how to personalize your decks and make them powerful and unbeatable.
As you've probably seen already, cards can be divided between factions, types and rarities.
Factions
Each hero you can play as represents a faction, a civilization: Norse, Egiptian and Greek. Each faction has unique cards, only usable with their respective heroes, and with their own characteristics that definds them.
Norse faction
Norse people like fighting face to face, fist to fist. Cold may surround them, but fire runs through their veins. But don't you think they just out of their mind! Living in extreme conditions has made them witty and stealthy. Ullr, the god of combat, descends from Valhalla to assist and lead the Norse civilization. He won't go back until they win!
These are the Norse cards you haven't seen yet:
Nidhogg – legendary, dragon type. This powerful Nordic card flies and charges against enemy units.
Ragnarok – mythic. You must already know the myth of Ragnarok! This card creates a Valkyria 4/4 besides your hero for each creature in your graveyard.
Berserker fury – rare, spell
Blizzard – epic, spell
Rockclaw – epic, beast
Sacrifice – common, spell
Vörd – rare, spirit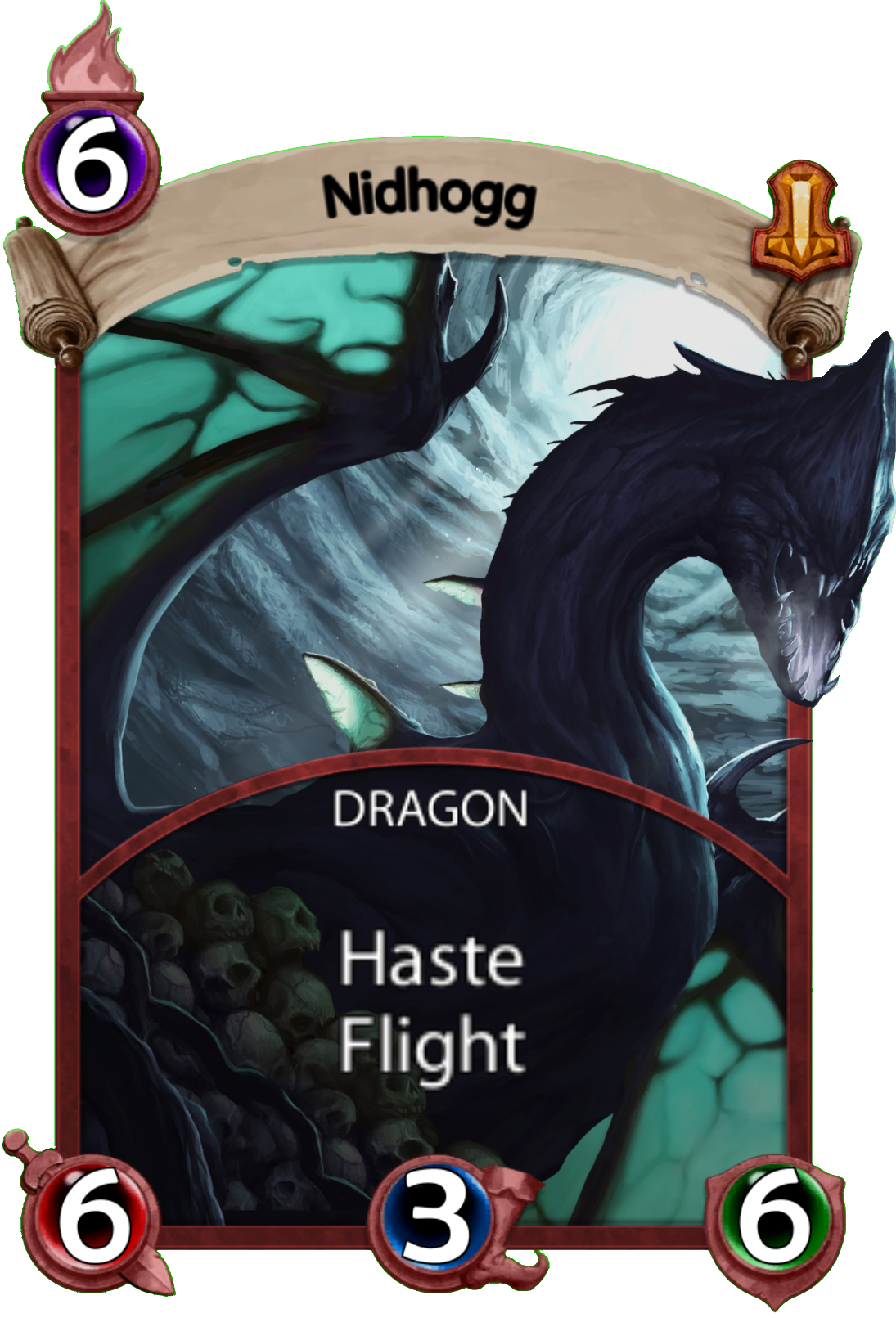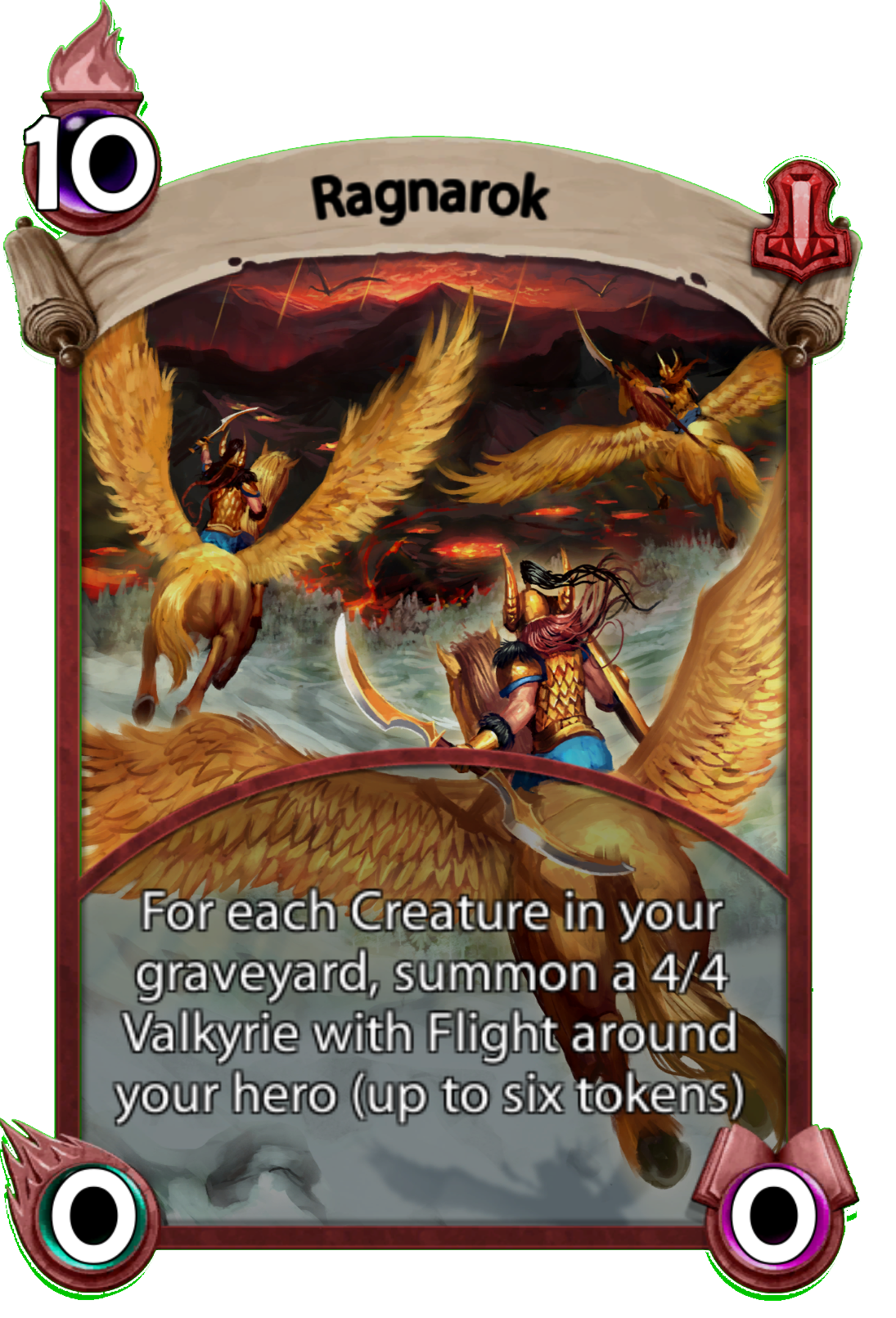 Greek faction
The greek are the civilization of civilizations, proud of their great number of warriors, but they lack union. The wise goddess Atenea leads her units with strong commands. Her goddess' pride won't allow any defeat. The great wisdom of the Greek civilization has made them understand war like a strategy game and that way overruling other civilizations. With a spear in one hand and a shield on the other, the Greeks are ready for everything to come.
This are the new cards from the Greek faction you can find now on the web.
Cerberus, the legendary three headed beast that protects the underworld is ready to swipe away everything that stands in his way.
Pandora's Box contains big and mythical powers. This spell modifies allies and enemies at the same time.
Minotaur – epic, beast
Divine Intervention – epic, spell
Lightning storm – rare, spell
Hecatonquiros – rare, giant
Superior Tactics – common, spell.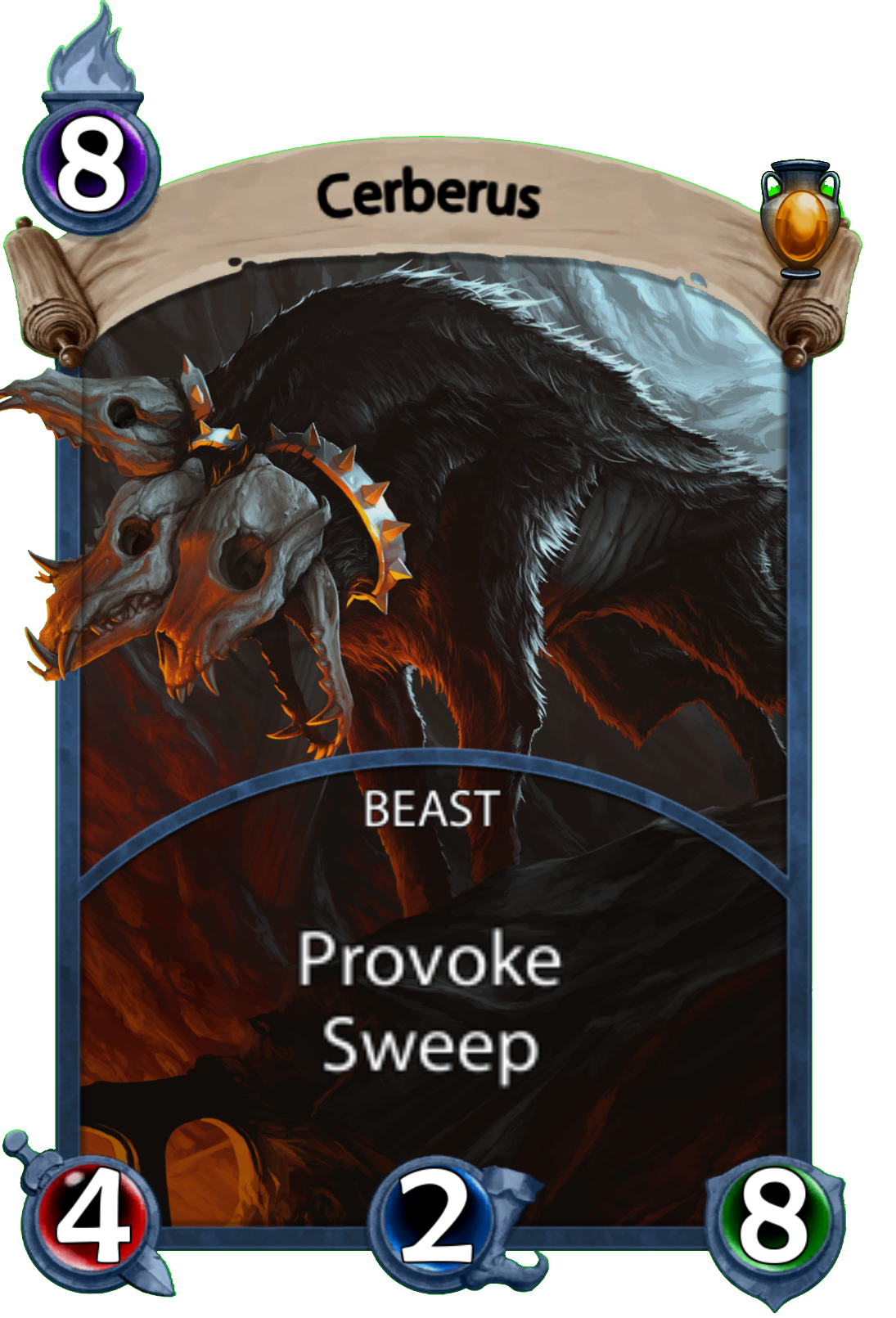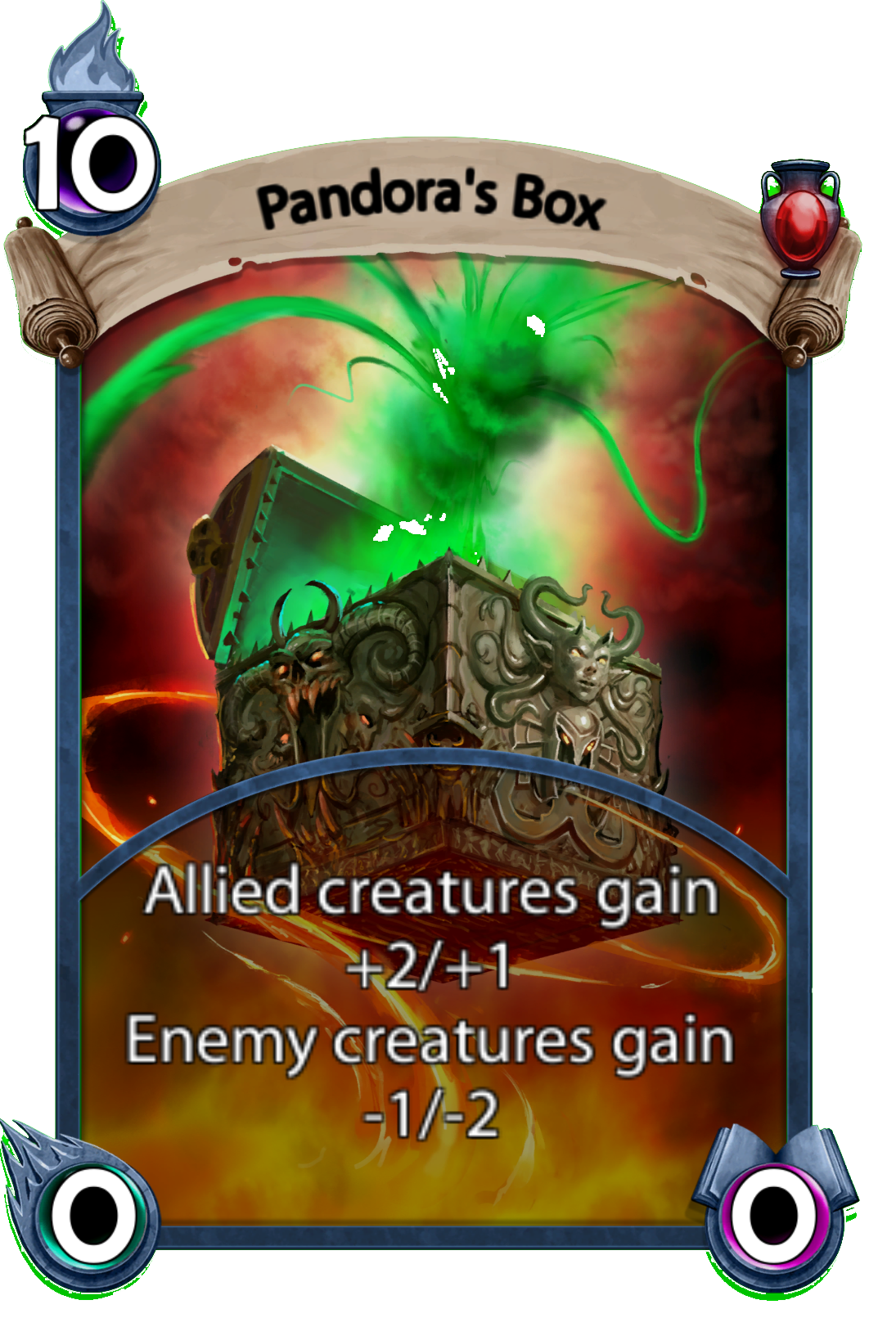 Egiptian Faction
The Egyptian people have been suffering during years. They life experiences have made them distance and fierce. Isis, goddess of the sun, protects her people with her powerful magic and her allied creatures. The great spiritual power of the Egyptians allows them to cast spells at a large distance.
These are the new cards added from this faction.
Ginospynx, legendary creature with body of a lion and head of a woman. This card increases the magic power of your allies.
Pandemy, mythic punishment, damages every enemy on the board.
Mindcontroler Pharaoh – epic, zombie
Solar Burst – rare, spell
Deep knolledge – epic, spell
Bennu – common, beast
Mummify – rare, spell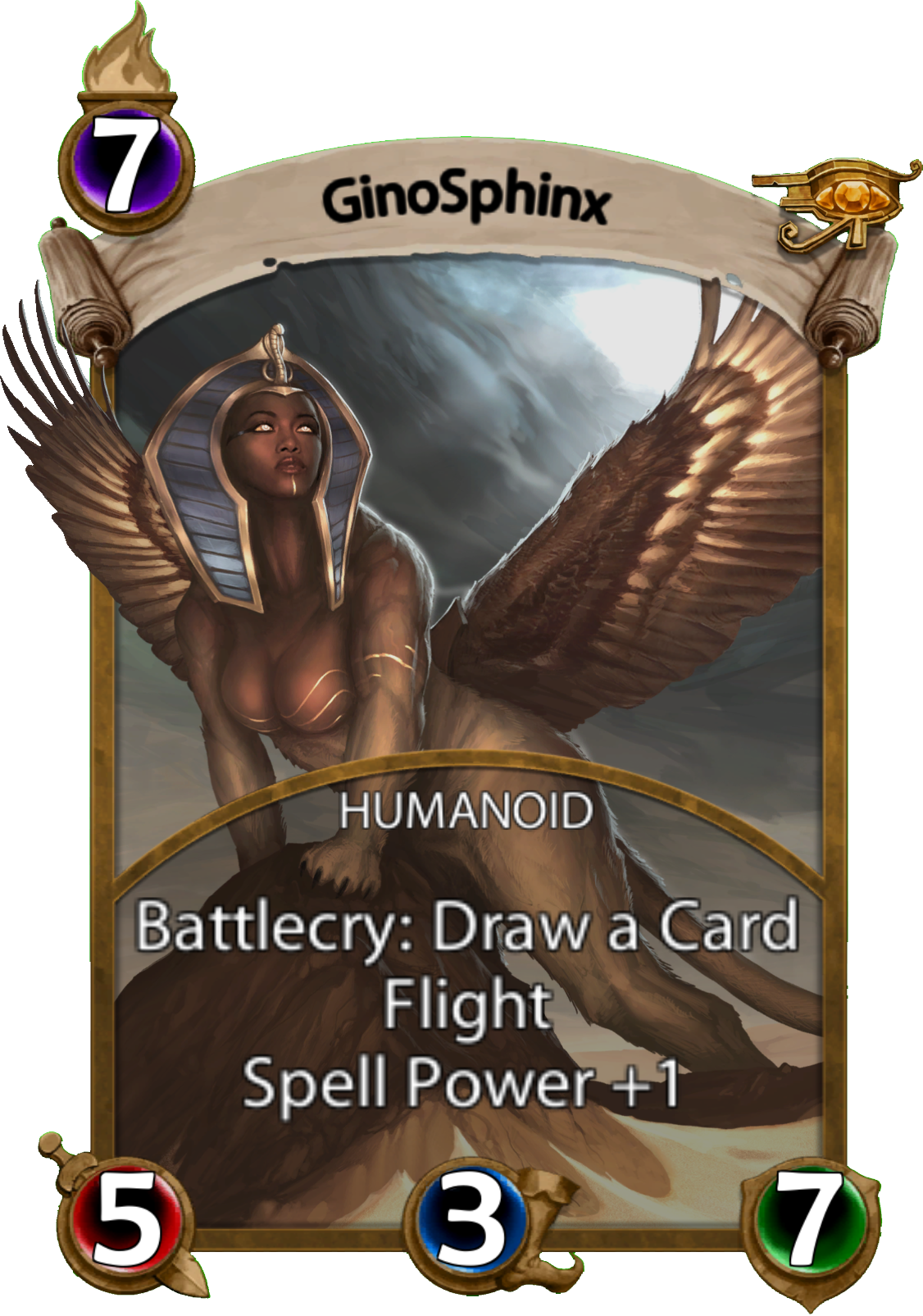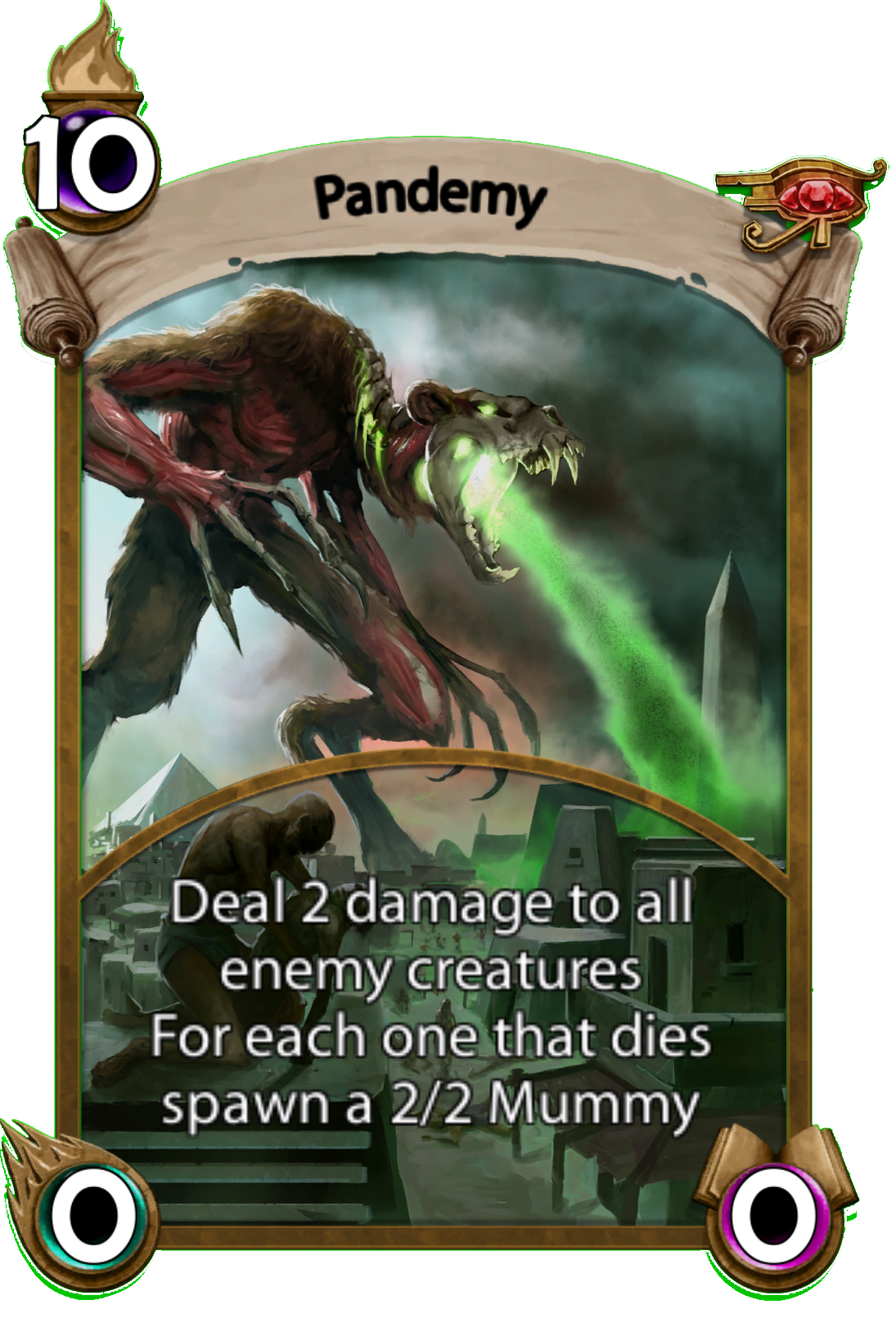 Tribes
Outside factions, there also are neutral cards, creatures from different backgrounds who support your civilization and fight alongside.
Zombies
Zombies, bodies without souls, endless wanderers. If you face one make sure to kill it quickly, but if a horde comes for you, run! Scavenge is their ability: each time they kill an enemy, they become stronger.
Blighted Maniac – common
Crypt Protector - common
Cursed Raven - common
Zombie Horde - rare
Zombie Leader - rare
Hungering Ogre - epic
Decaying Troll -rare
Lord of the Swamp - common
Giant Abomination - epic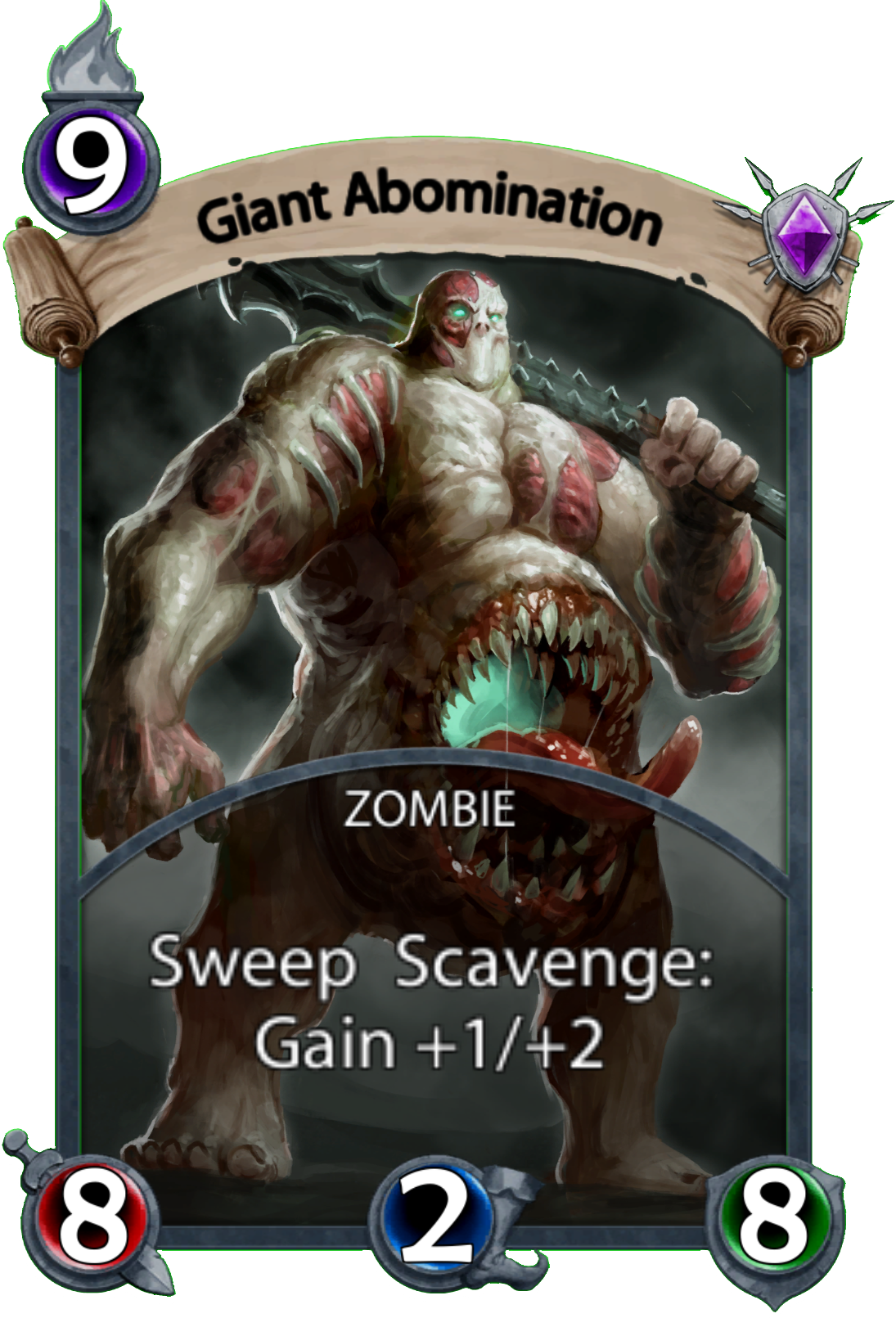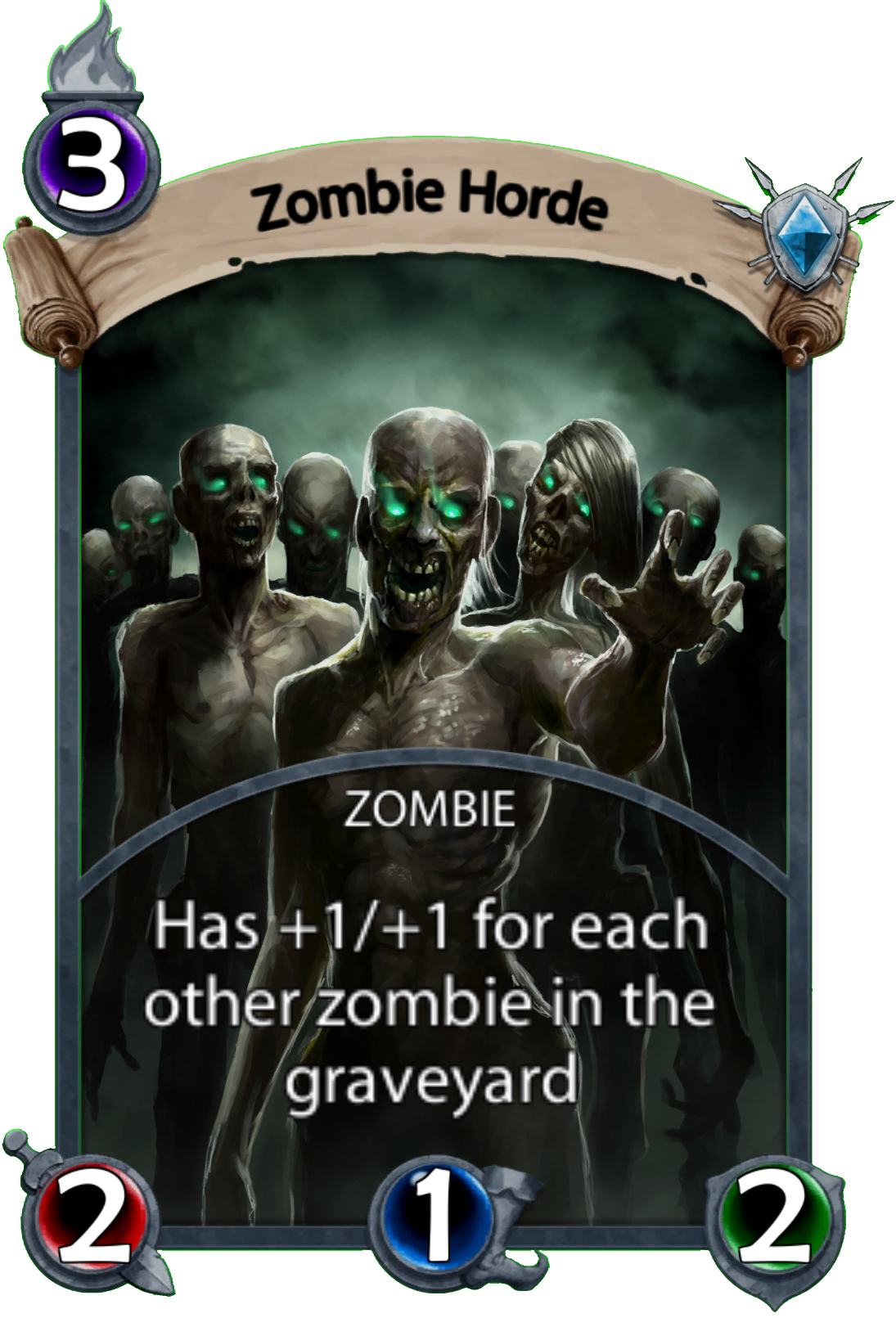 Beasts
Beast are the next type of cards we're going to talk about. They are everywhere and, even though society has tamed them, some beasts have preferred to distance themselves from human malice. With their various characteristics and abilities, can be a great asset for your deck of cards.
Widowmaker – common
Plain stalker – common
Salamander – common
Lone Wolf – rare
Nile's Cocodrile – common
Furious Lycanthrope – rare
Silverback – common
Steelbeack- common
King of the Peak – rare
Saberthooth Warrior – common
Mountain Grizzly Alpha – common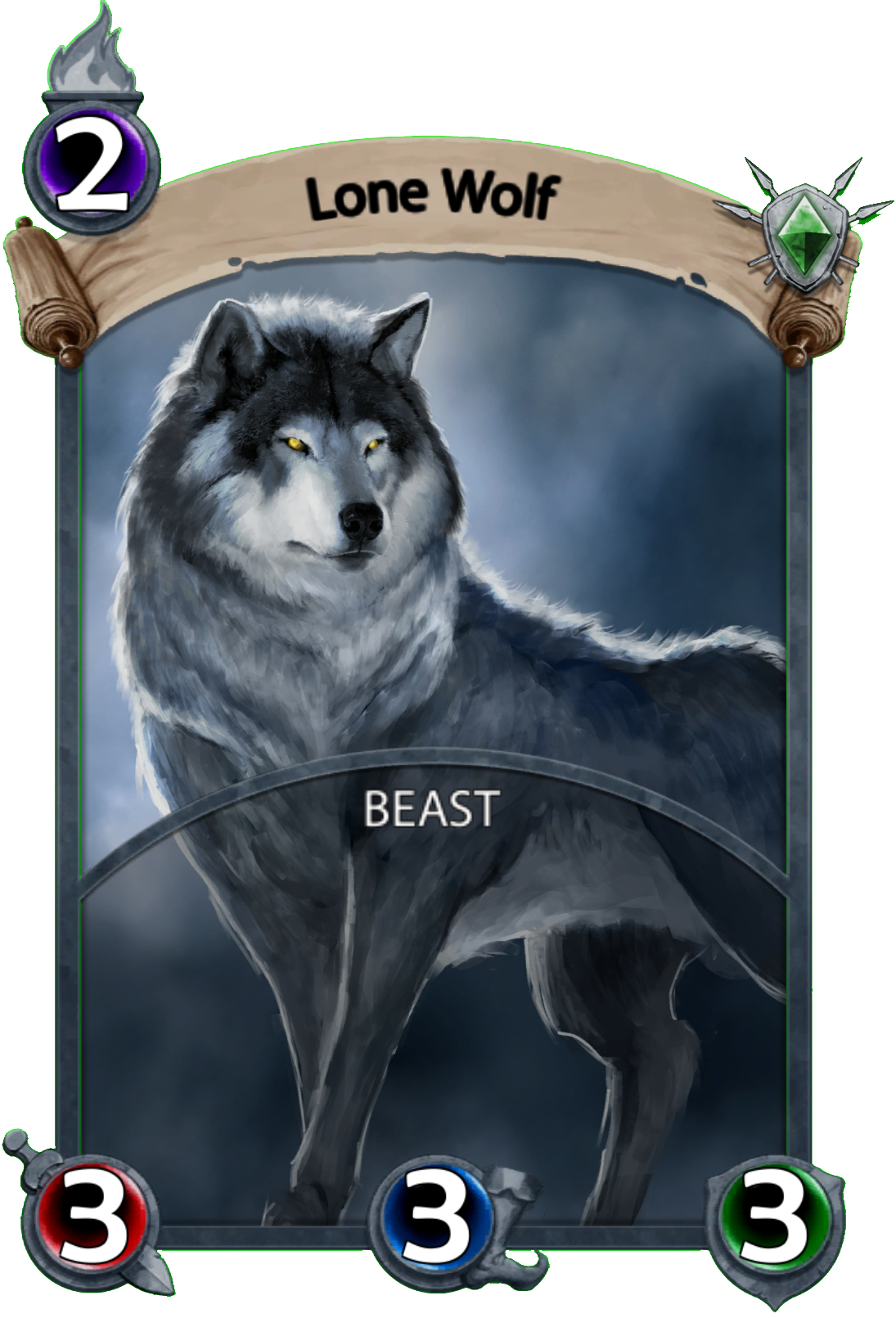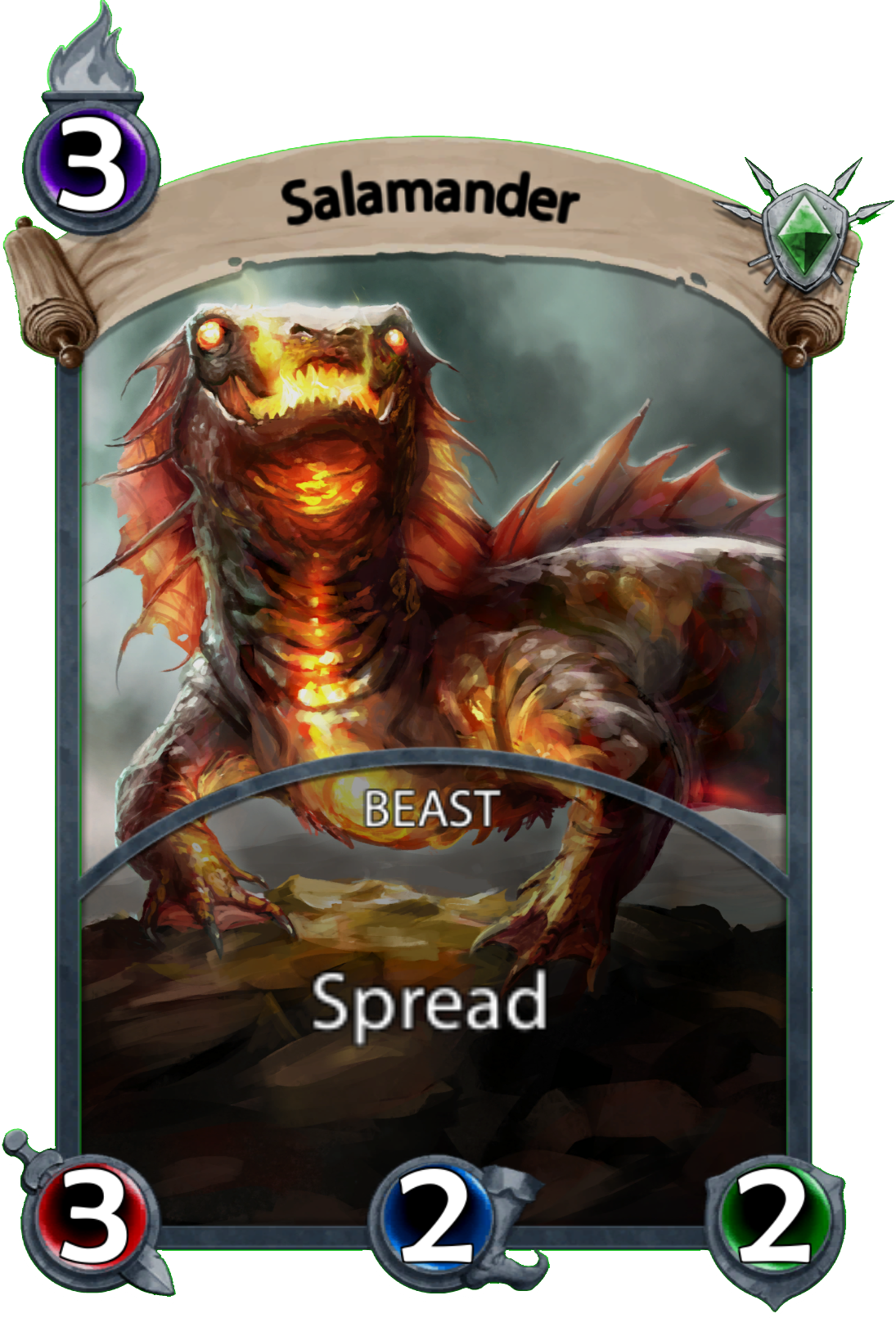 Humans
Humans, faithful allies and balanced power and defense. They're diverse in abilities and weaknesses, that's why you have to know them well.
Road assailant -common
Thug – common
Duelist Bandit – common
Fearless conjurer – common
Beast tamer – rare
Bandit leader – rare
Cunning assassin – epic
Deadeye – epic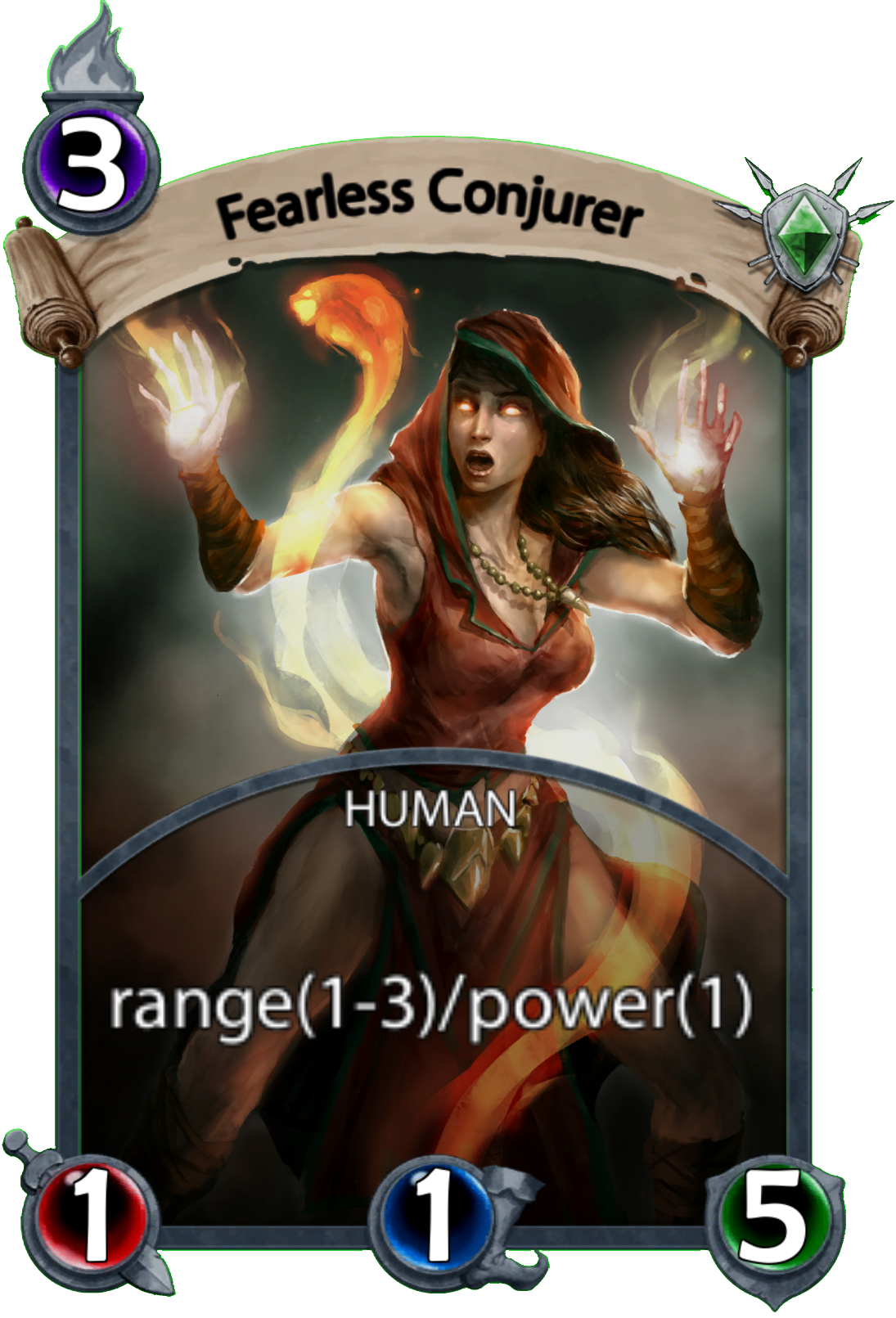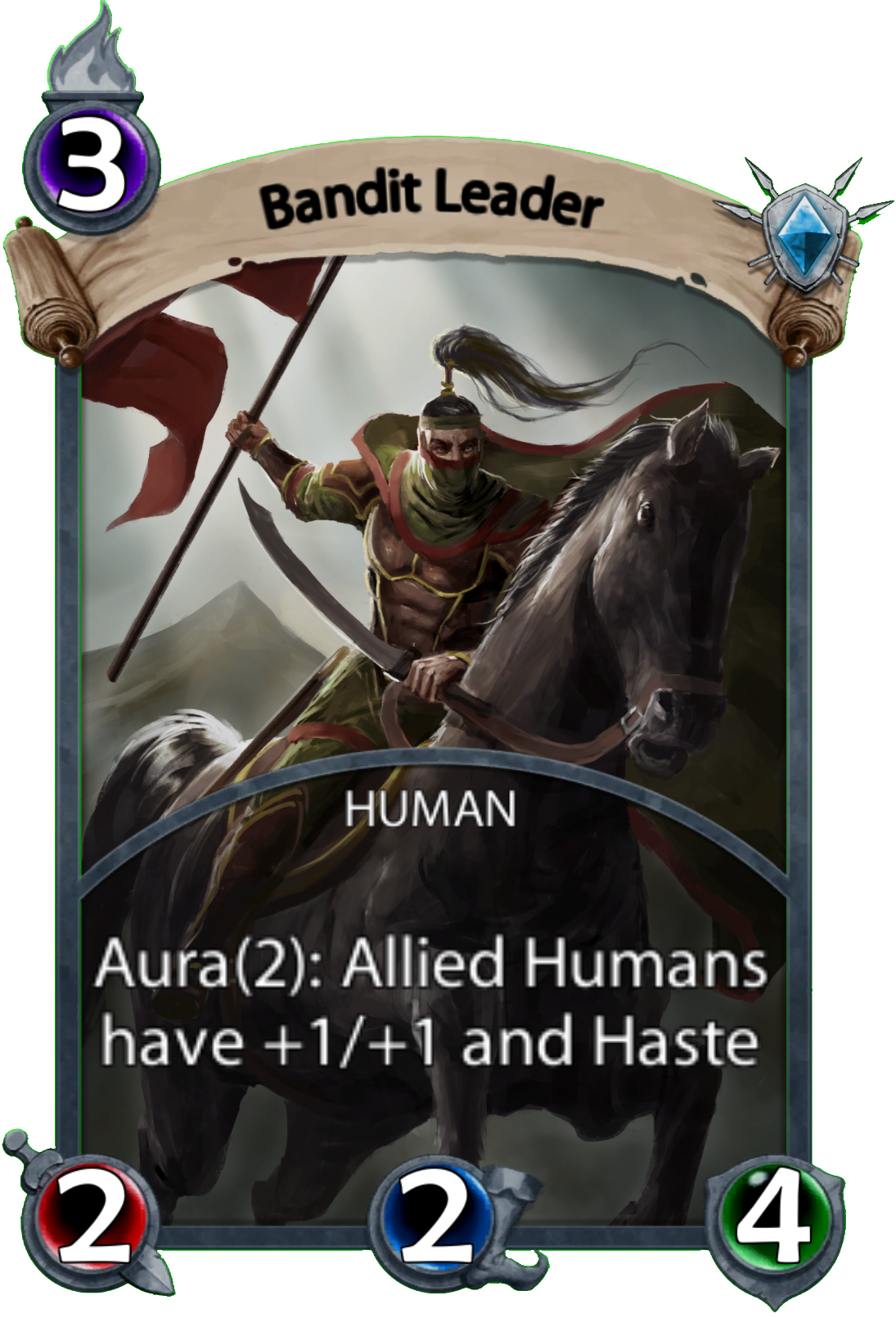 Giants
Giants are big, sparse and slow, but with thumping force, they can sweep away various enemy units at once.
Hermit – rare
Forest druid – epic
Merciful apothecary – epic
Twin- headed Ettin – rare
Ancient Protector – epic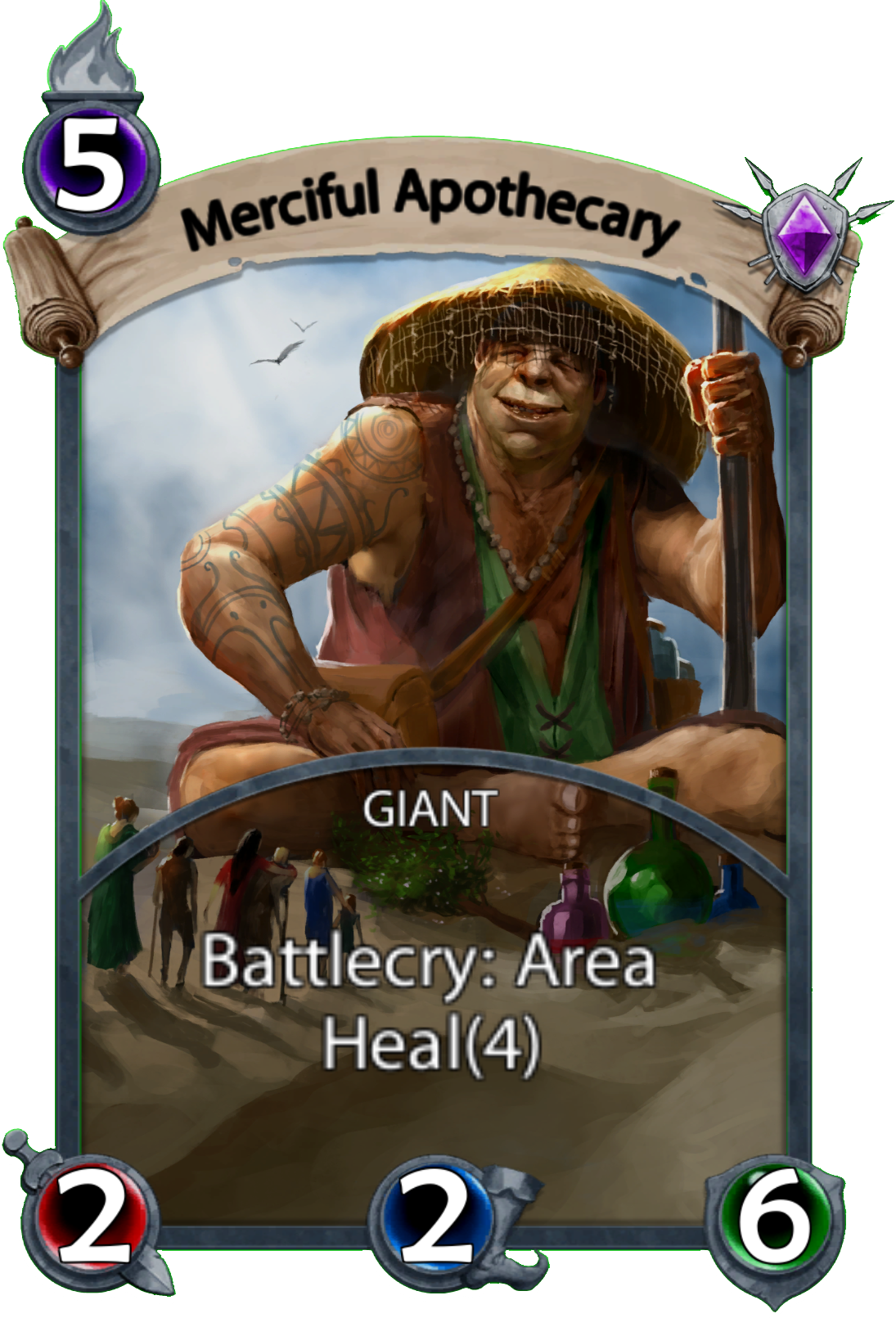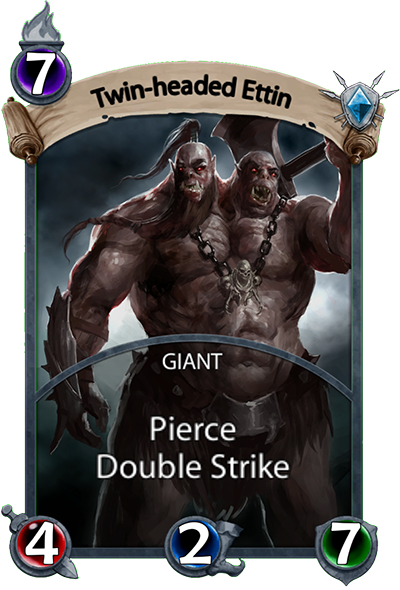 Elementals
Elementals are the representation of nature, powerful and menacing. If they become your allies, you will be able to control different habitats and change the terrain at your favor. They have great potential, but use them quickly since they fade away in each turn.
Mortalflame – rare
Gully Washers – common
Wrathwind – rare
Cannonfist – common
Thunder titan – epic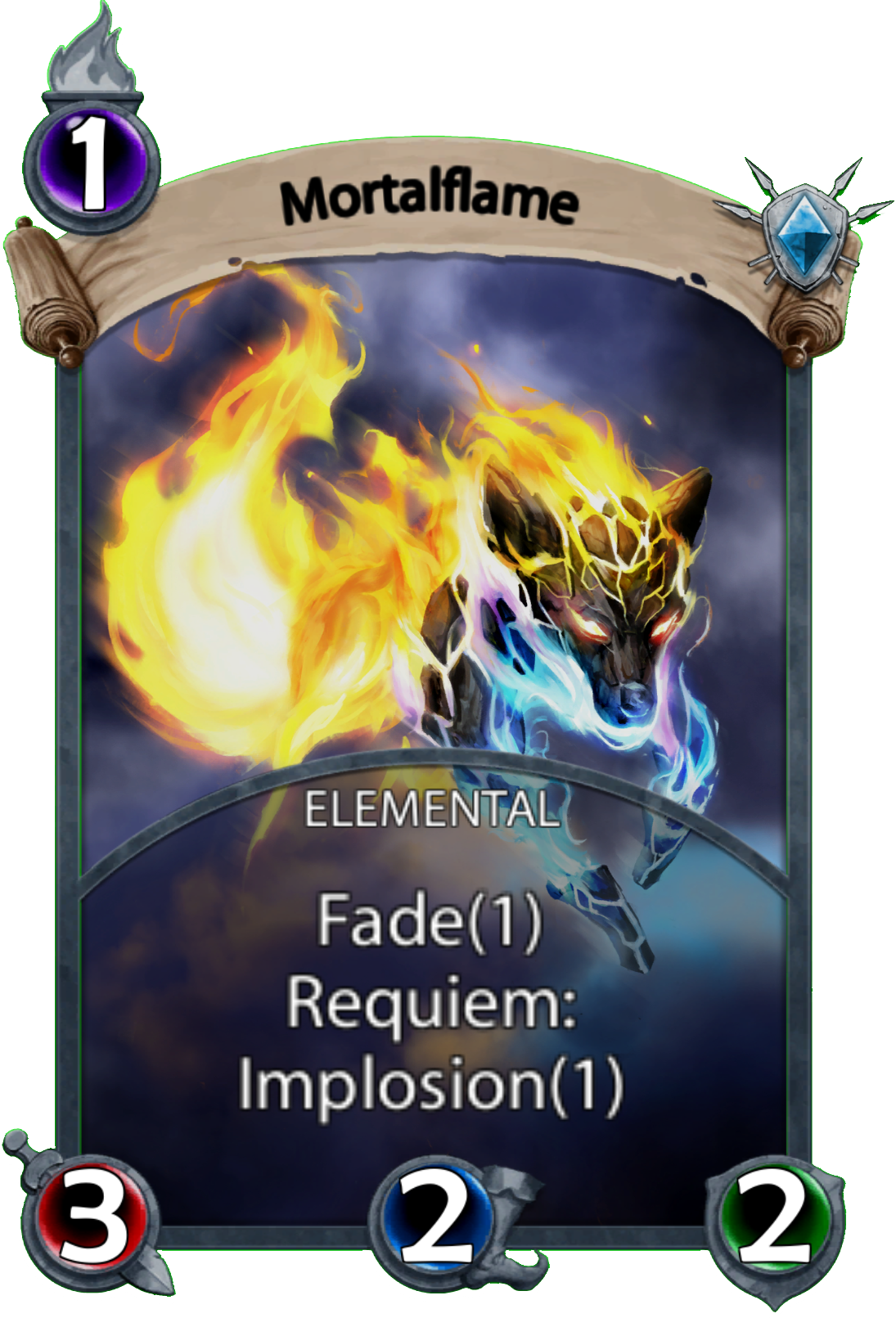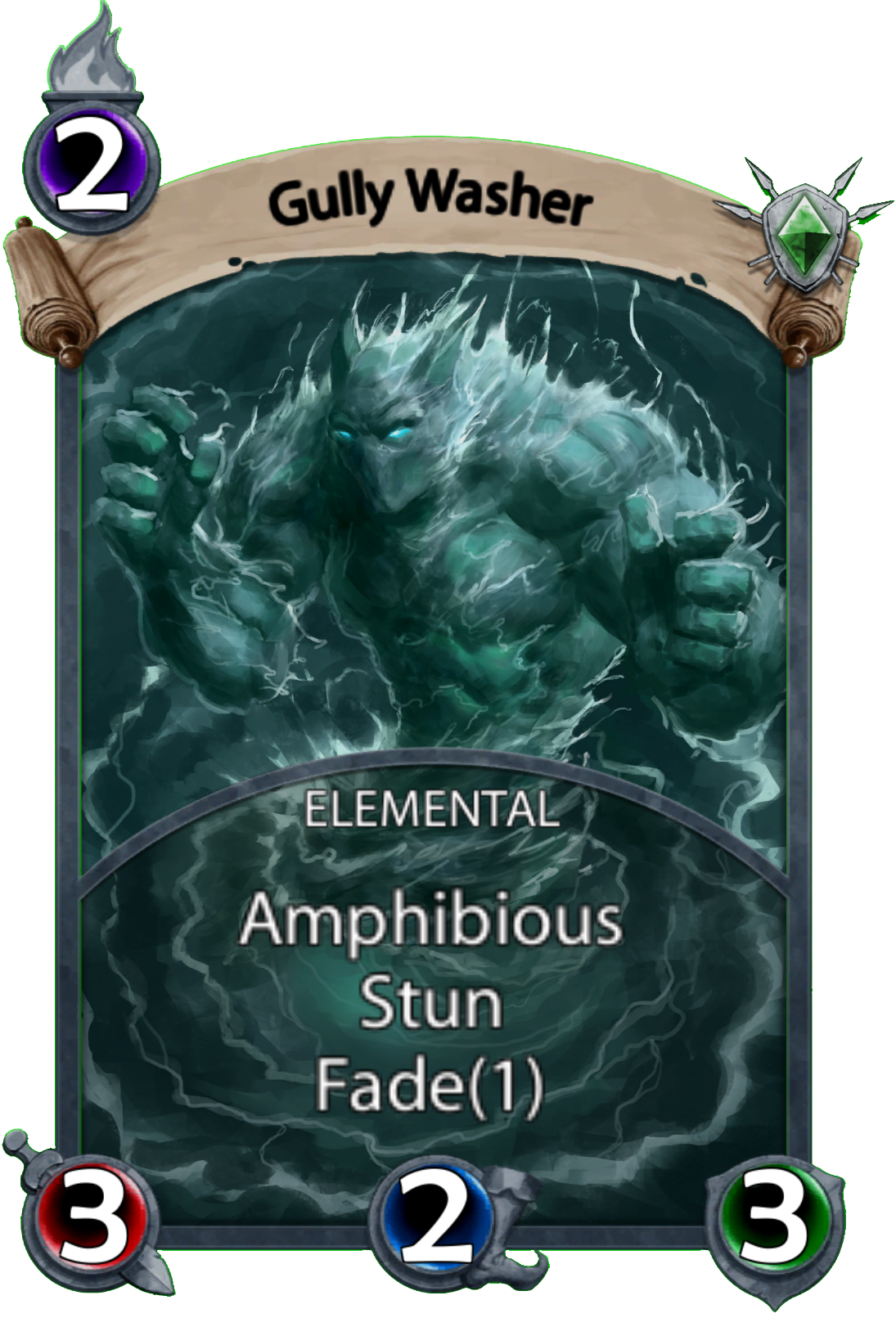 Spirits
Spirits, spooky creatures, they spread fear in the battlefield, incapacitating enemy units and giving you vantage. Combined with elementals, they can be almost unbeatable.
Piercing Uneasiness – common
Lost Soul – common
Ghostly hawk – common
Animated armor – common
Debilitating anguish – common
Rampant magic – rare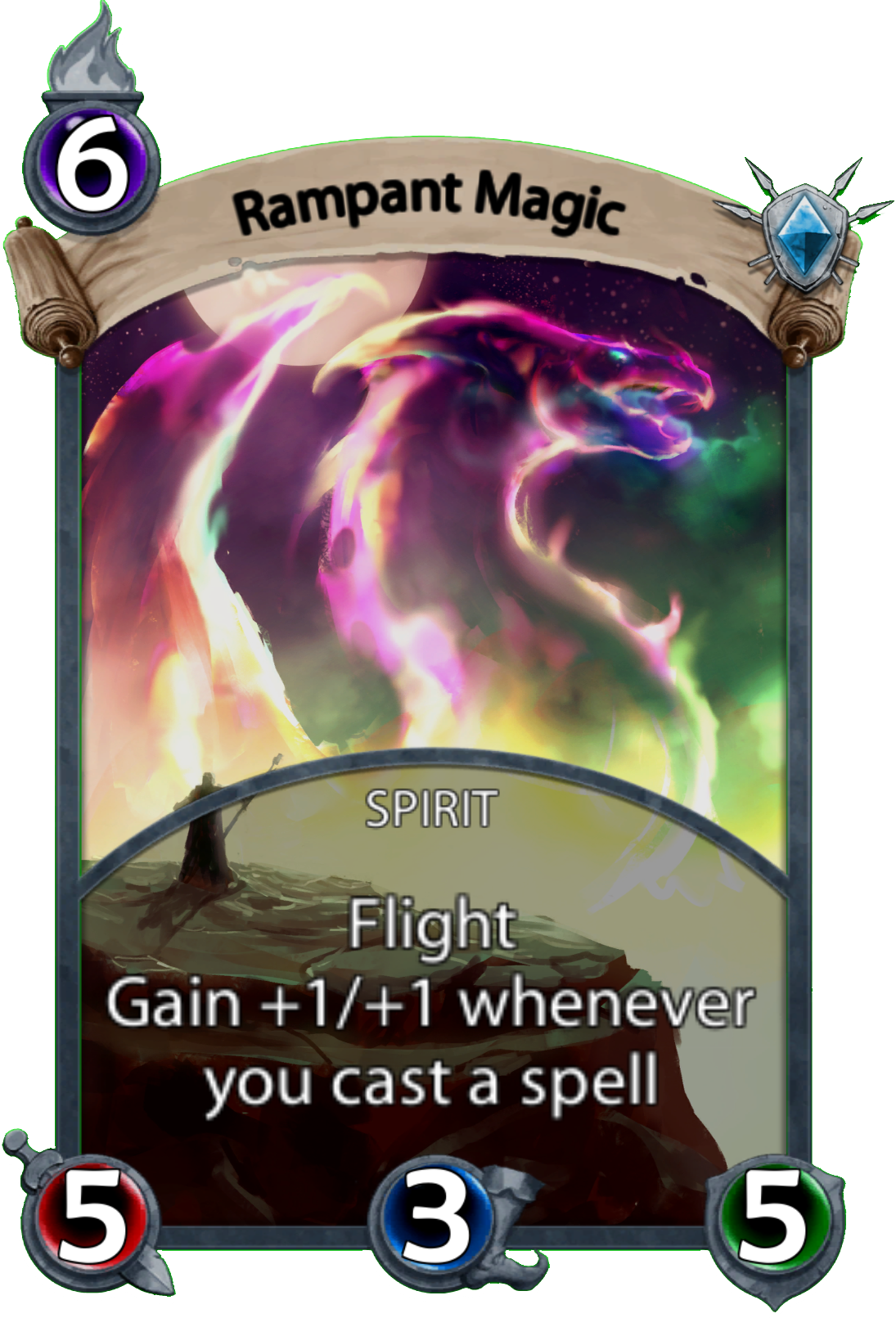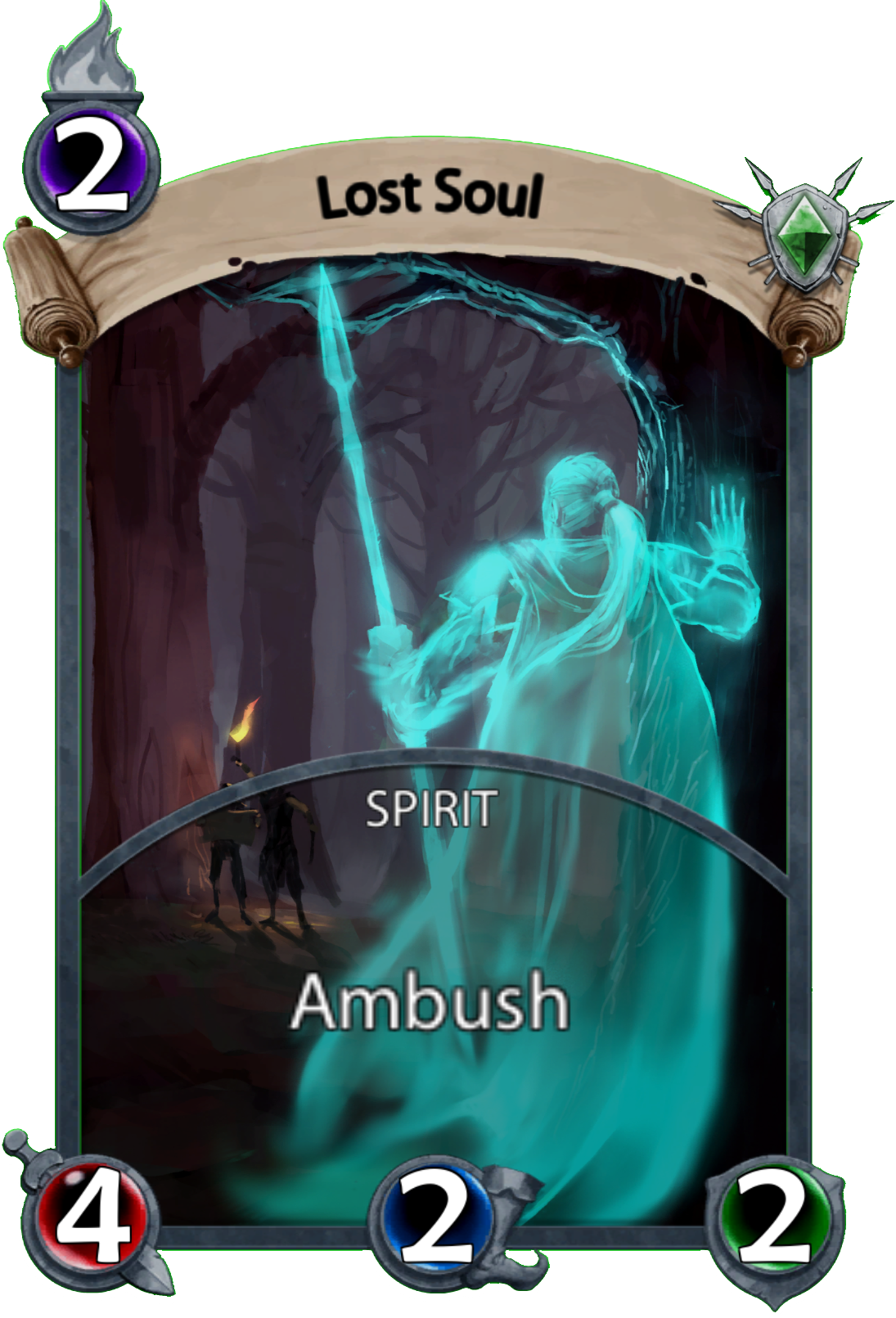 Spells
Spells are modifiers, they can be applied to other cards or to the environment. Some of them are:
Awaken the Mountain – rare: transforms a mountain into a powerful golem
Destroy the walls, allows the player to destroy cities so the enemy's unit can't heal in them.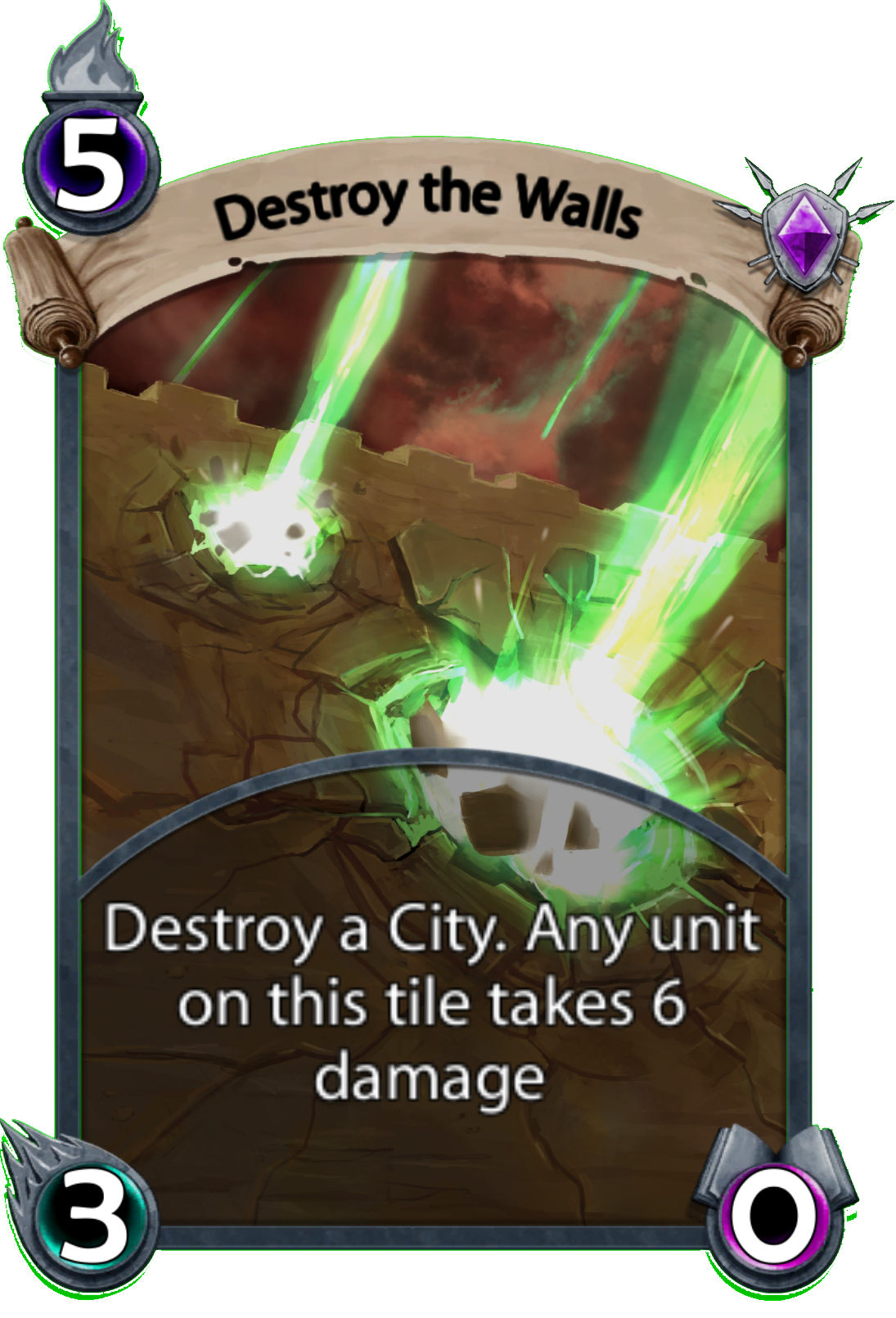 Legendaries
Rarest and most powerful of them all!
Risen dragon – zombie
Groth the rockmelter – elemental
Kero the invincible – human
Forest spirit – spirit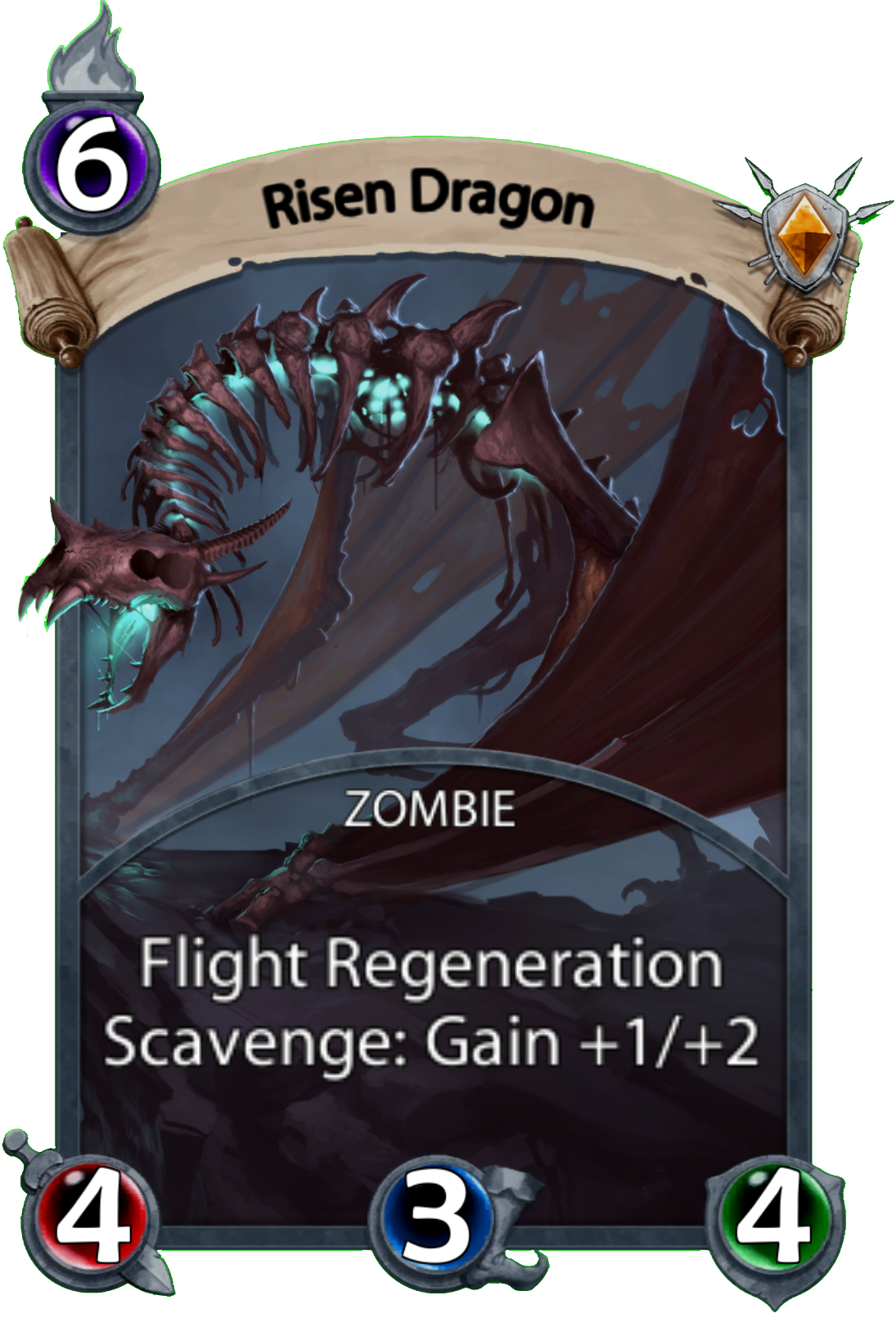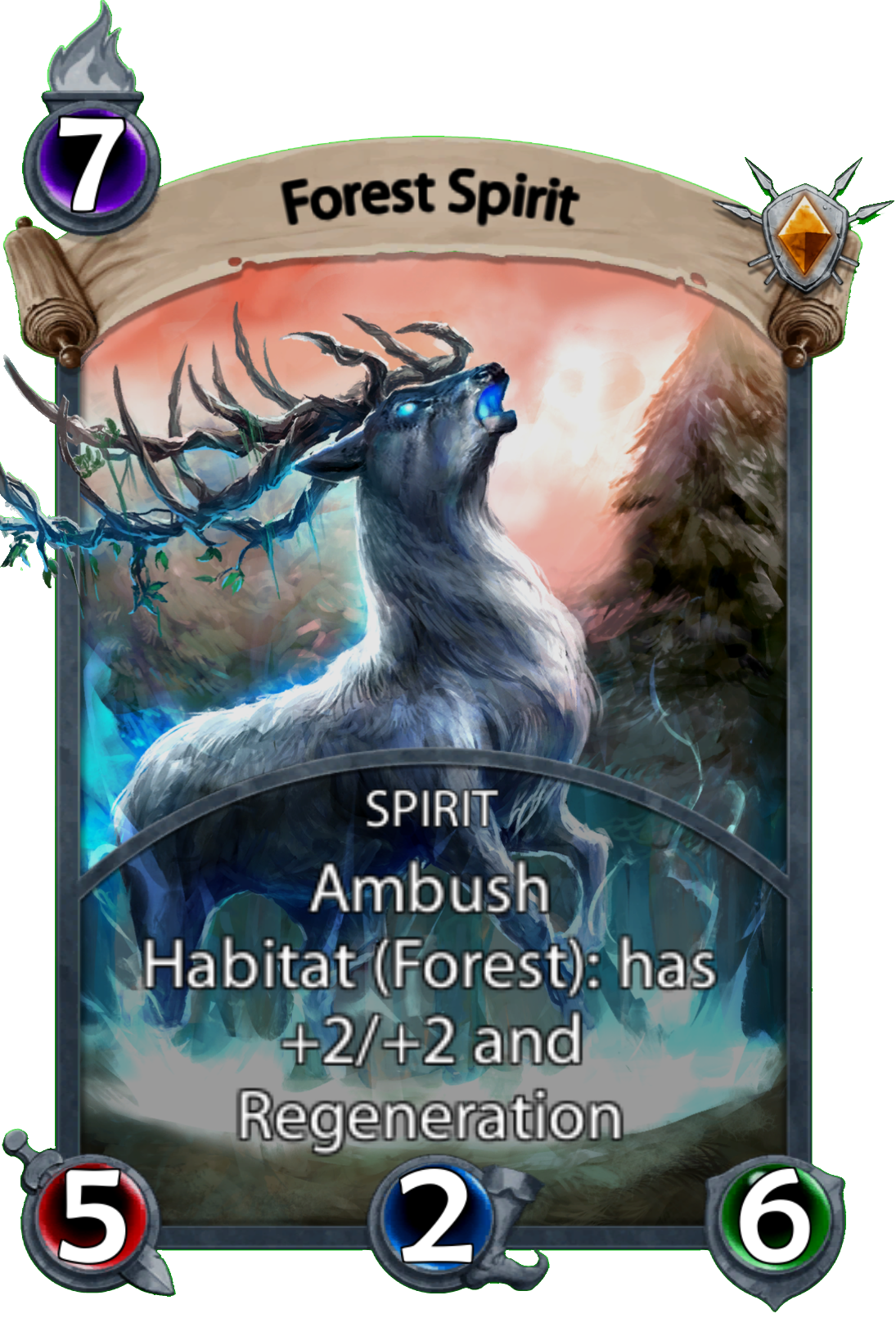 Do you want to see the full collection of cards? Click here to see it!
Which one is your favorite card? And faction? There are infinite strategies with these cards.
If you don't want to miss anything about RoT, be sure to follow us on our social media: