Some good progress has been made over the last few weeks, mainly on the look of the UI.
An update just to show Reprisal Universe's in-game UI, making things a lot cleaner, matching the rest of the game's interface. Totem indicators also have an animated build as they come into effect. The entire interface is being rewritten so it's quite a big task!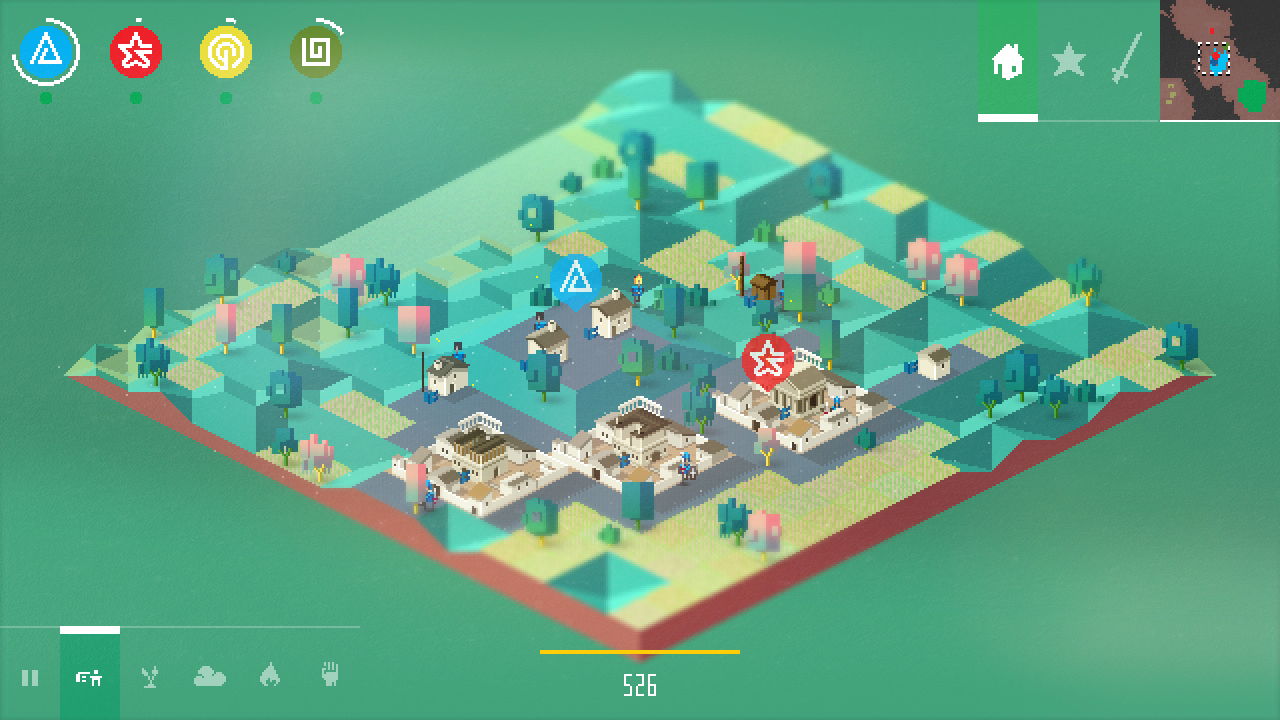 Above: In game interface
Above: In-game interface with element totem selected ... mid way through fleeing the CPU tribe!
The Universe planet selection is also taking on this methodology. Below shows a player's currently settled planet and it's target destination with details of how many other explorer's (players) are present.