Special Abilities will be like an extra attack or a support skill that knights can use in combat. These abilities will be apart of the Loadout system which can be customized at any time. Some abilities will require prerequisites such as a unlock-able feat that players must perform first or a certain Expertise level in the corresponding weapon. Some abilities will be weapon restricted.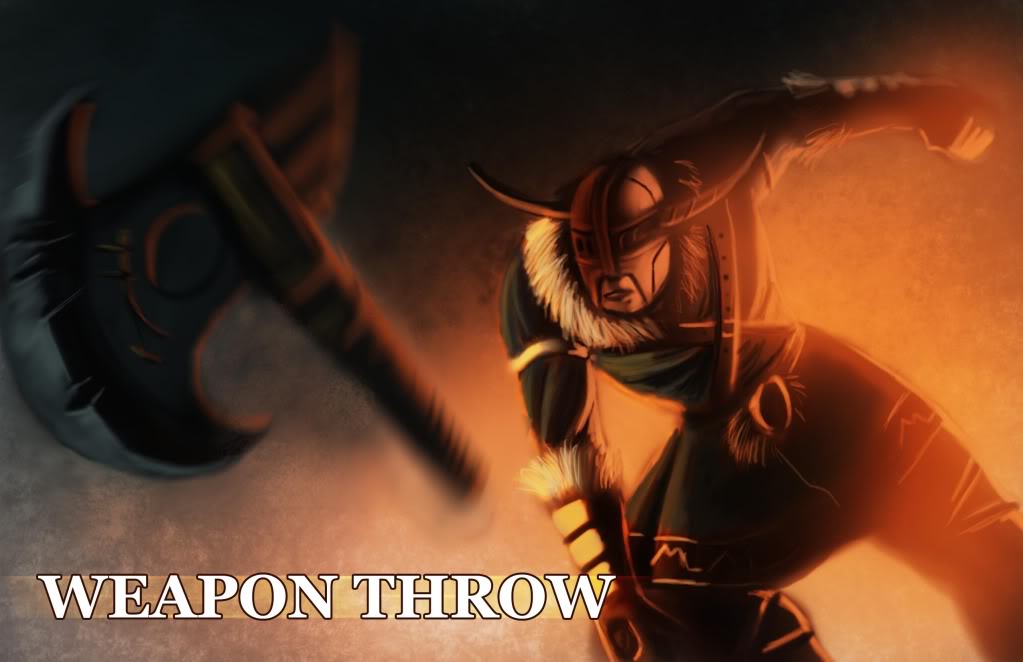 ---
Weapon Throw will be a traditional skill that you see in many games. It enables knights to hurl their weapon at their opponents for slightly increased damage compared to a normal attack. This ability will also have a chance to inflict a variety of status effects such as Stunned, Staggered, or Knocked-Down!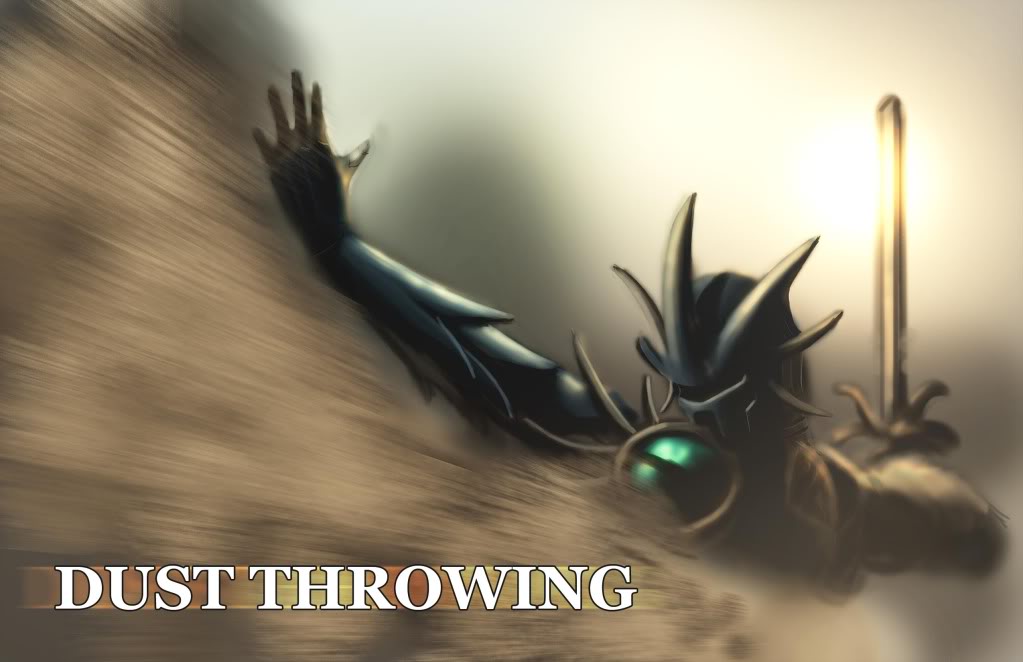 ---
Dust Throwing allows knights to pick up a ground material and throw it at their enemies in front of them. This can sometimes be known as a cowardly gesture to inflict a cheap blow. The inflicted enemy will be blinded for a brief time period where they are unable to attack which enables the knight to deliver a blow!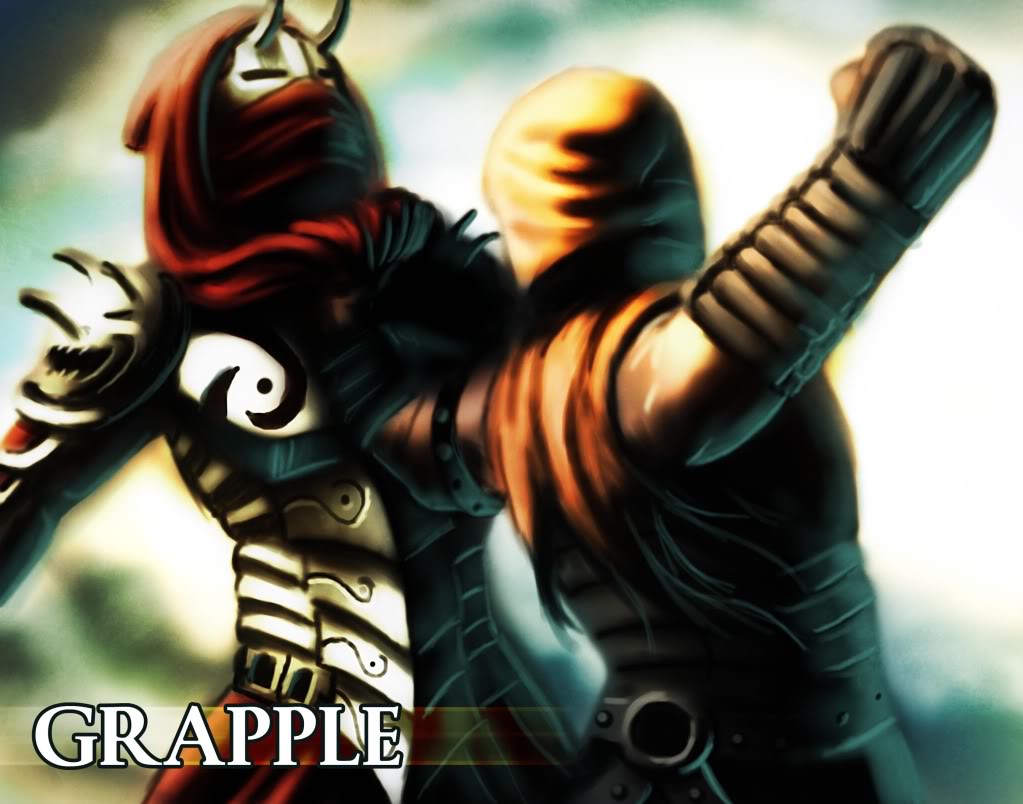 ---
Grapple is a unique skill where a knight can attempt to grab at their opponent and perform some classic brawling by beating them to a bloody pulp. Player Class and Armor Weight will not influence the damage inflicted in punches. Both knights engaged in the grapple will still be exposed to attacks while the ability is performed.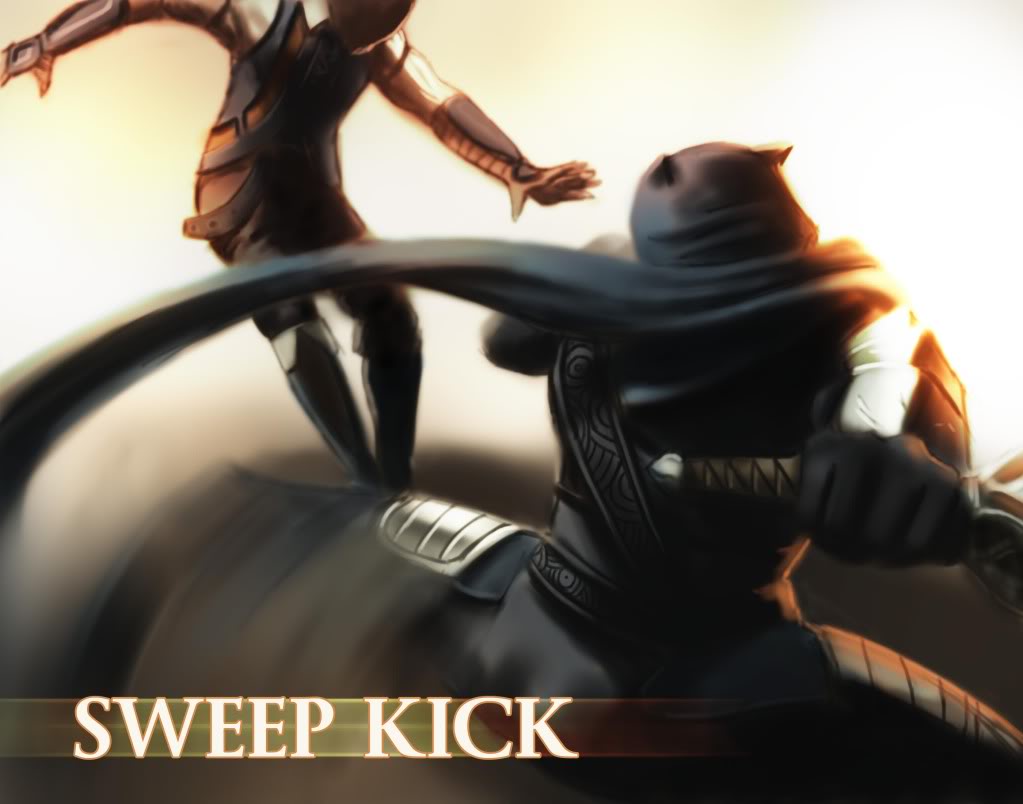 ---
Sweep Kick is another cowardice move that enables the user to inflict the Knocked Down status upon their enemy. There will be a chance that the enemies Damage Resistance or Defense may be high enough to nullify the abilities effect and would inflict Stagger instead.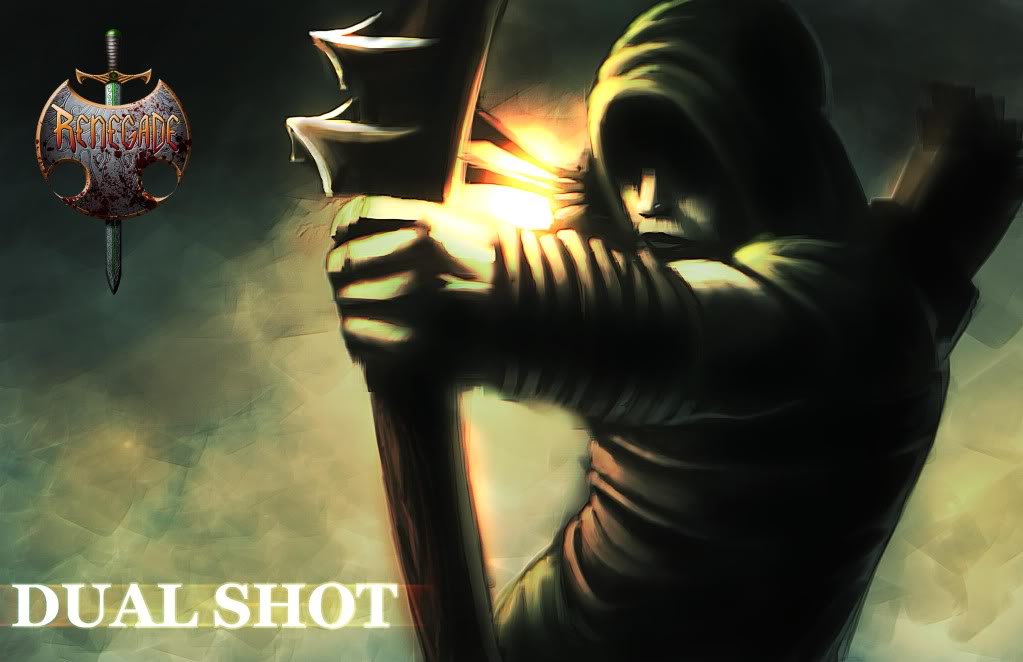 ---
Dual Shot is a Bow exclusive skill that enables the archer to shoot two arrows at once towards their opponents. This ability also has Expertise requirements before use. Dual Shot is a Mode type skill rather than a one-use ability; The archer will shoot two arrows at once while in the mode. Arrows will inflict the same amount of damage, rather the advantage is a heightened fire capacity while sacrificing a little attack speed.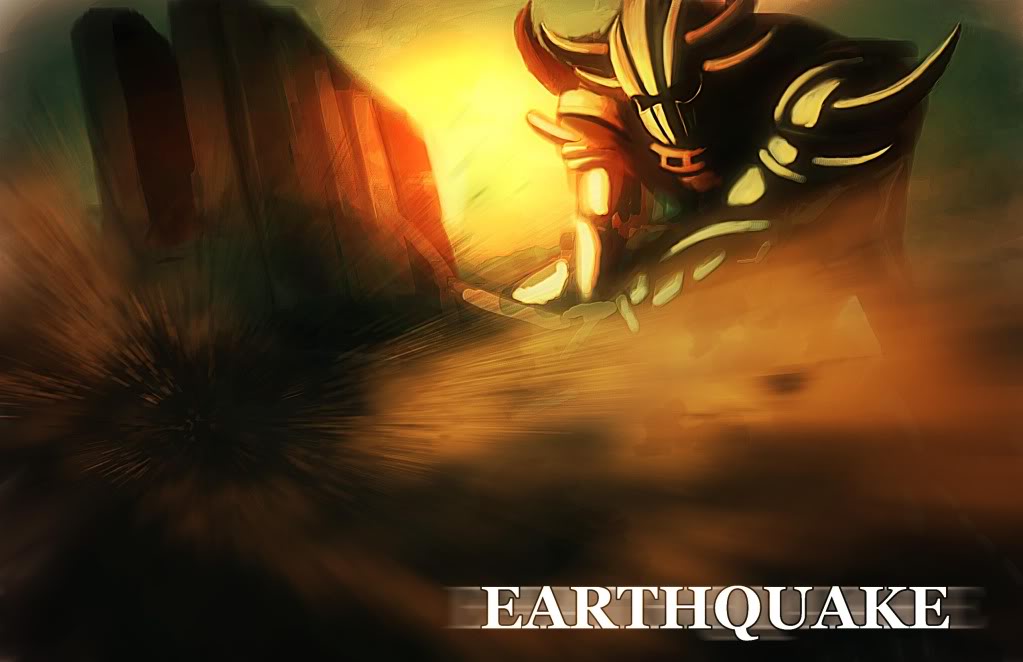 ---
Earthquake is a 2H Weapon exclusive skill restricted to Polearms, 2H Sword, and Hammers. This ability also has a Expertise requirement before use. The knight will raise his heavy weapon and smash it into the ground causing minor damage to surrounding enemies and inflicting status ailments such as Disorient, Stagger, or even Knocked Down.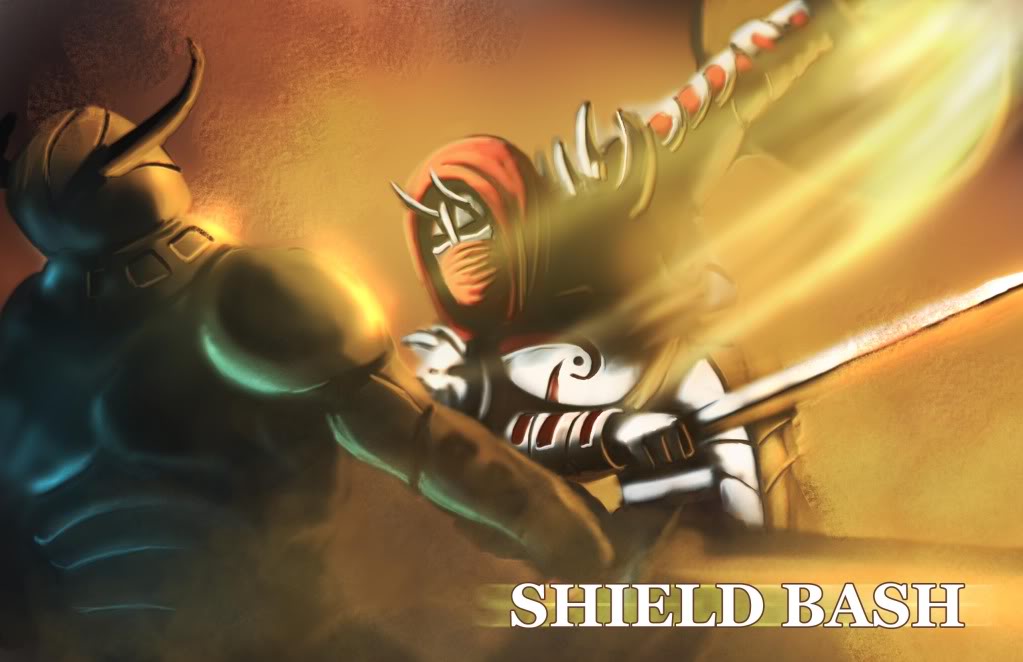 ---
Shield Bash is a Shield exclusive skill and has Expertise requirements before use. It enables the knight to thrust their shield at their opponents in front of them to cause minor damage and status ailments such as Disorient or Knocked Down. The type of shield and enemies damage resistance will play a factor into the status ailments inflicted.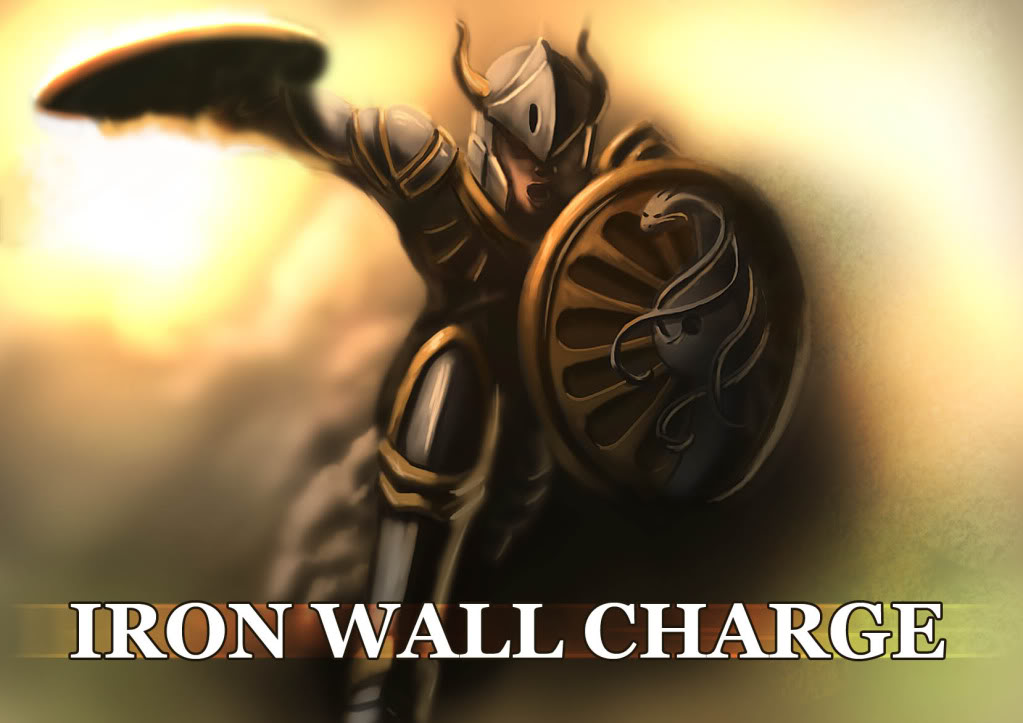 ---
Iron Wall Charge is an Offensive Shield exclusive move and has Expertise requirements before use. The knight will become a brutal juggernaut by colliding his shields together and charging forward through the crowd of enemies! The user will still be vulnerable to damage from behind but cannot be knocked down while using this ability. This skill will cause minor damage to those rammed along with the status ailment Knocked Down. The duration of the charge can last up to 5 seconds or until a stationary object is hit.