All right, when I first started, I took my AK-47 and turned the handle so it's the ADK-45 used by the conscript.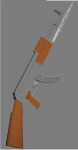 "Conscript excited to fight!"
My favorite basic infantry though, was the peacekeeper, so I decided to model his shotgun.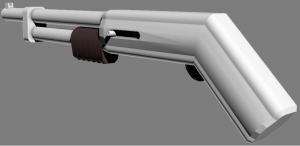 "Blow'em away!"
Now, I was about to model the kinetic rifle of the imperial warrior, but for some reason, I went with the shinobi's shuriken.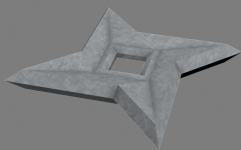 That's all for now folks!
Recruitment
We are now recruiting in the following fields!
3d/ 2d artist
Programmer (some one that can code the W3d engine)
To make the list short, We (technically I) need help in all fields.
To join you must
- be able to show a sample of your work
- commit (not join and the run away)
- be mature (not insulting other team members)
- has time
- can finish within a reasonable amount of time (not spending a whole year on something as simple as a molotove cocktail bottle)
If you can demonstrait all those things, please PM abcd5799.