Hi everyone.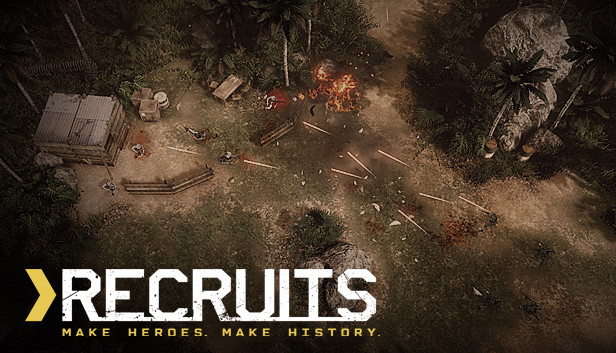 We are happy to announce that Recruits is now available to Steam Early Access!
If you have bought the alpha already you can get your Steam Key on Desura and Indiegamestand right now. People who bought the game through Groupees will be able to get keys in a couple of hours.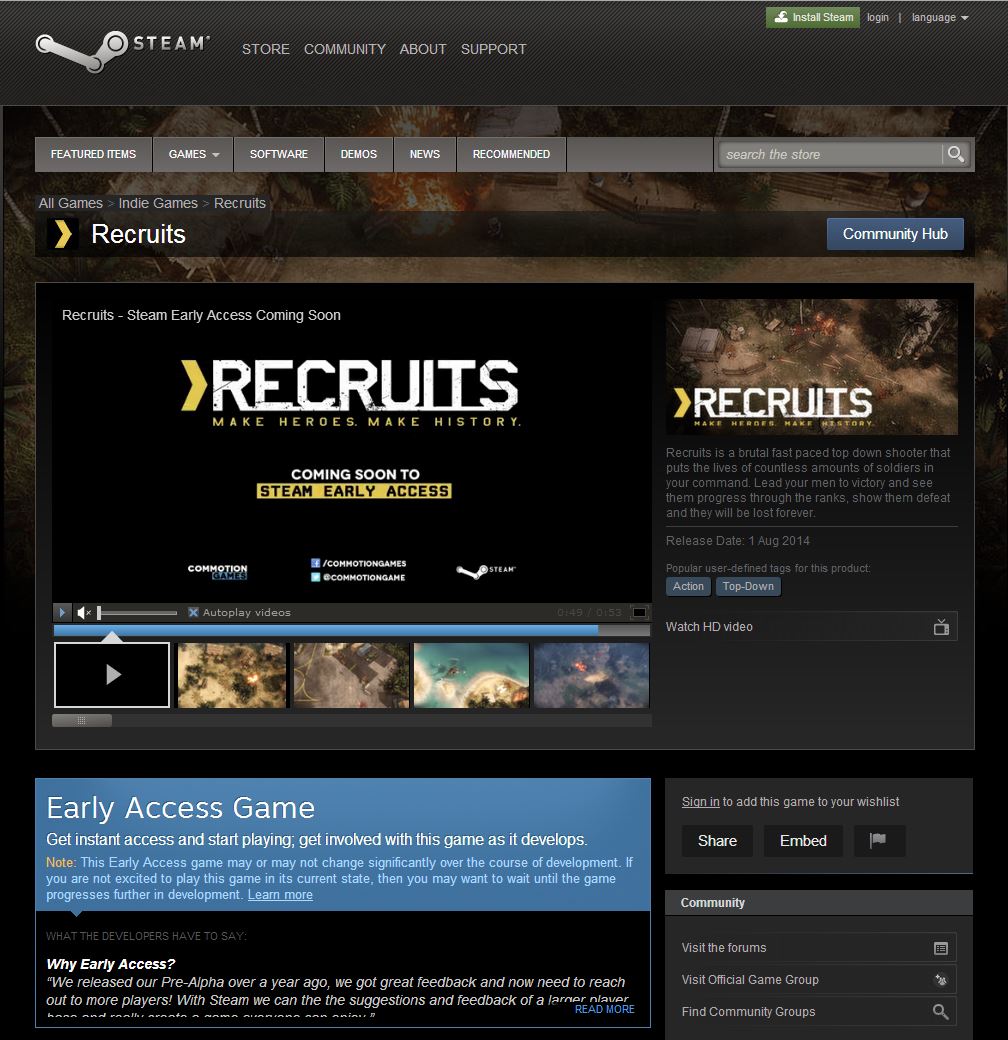 Desura:
You will need to go to your Collection page (Indiedb.com). There, you can locate your game and click on the link labeled 'keys' next to it. A window will pop up and provide you with your Steam Key.
Indiegamestand:
Loginto your Indiegamestand account and navigate to your wallet. There you should find your Steam Key.
Groupees:
Groupees Keys are all ready to go now - log into your Groupees profiles, you will see a key under the Build a Greenlight Bundle tab.
We hope everyone enjoys the Early Access of Recruits as much as we do and we hope you leave as much feedback as possible. We are working on getting the Desura version up and running for those Desura players, but this may take some time as our team is VERY small and we need to devote a large chunk of development towards this.