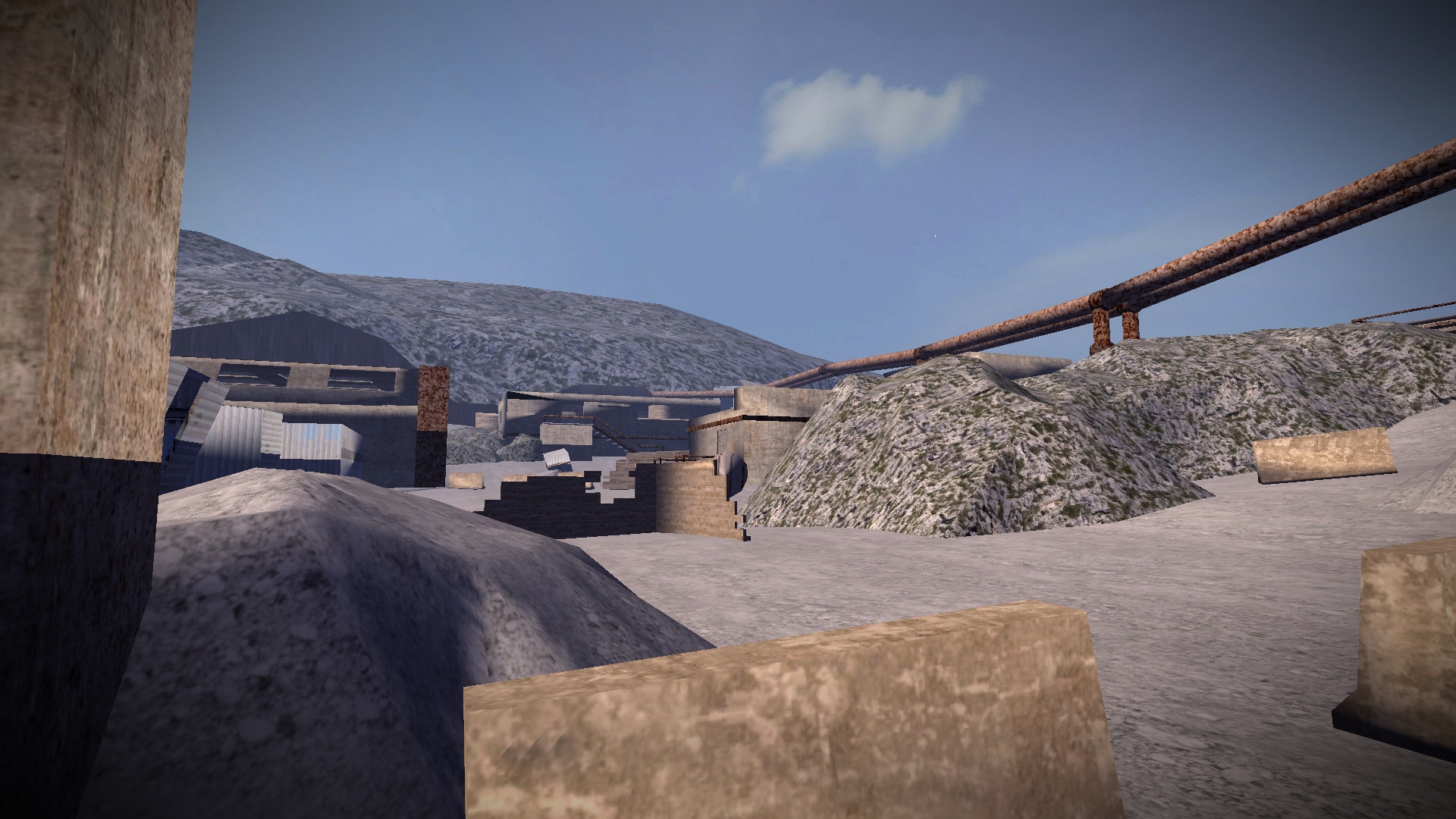 A big update, including a big map. As in the summary: It's a big map ideal for mid to long range combat. Sniper rifles are ideal for this map.
There also are enough place to sneak around so assault rifles aren't useless after all.
Just make sure not to fall from the cliff.........
Patch notes: version 1.0.2
-----------------
- Connection improvement
- Improved the sight of the AK47 ACOG
- Mall has become lighter since it was way too dark
- Added Cliffside
- No blood on the respawn screen after connecting
- Flash grenades now don't last that long anymore
- Morphine won't lasy that long anymore
- You spawn with your custom gun
- You won't use your morphine anymore when pressing X while typing
- Lowered the impact intensity
Again, make sure you've installed OpenAL and the latest graphics drivers. You can find those in the Redist folder.
Also make sure the screen resolution has been set correctly.
If you have any questions you can comment them down below - I'll anwer them.
Have fun in-game!