You guys might know that the Doom and Quake custom content making communities are rather active. The Doom community even makes awards every year for the best wads out there... so it was time for the Quake fans to step up their game as well. These are the best quake maps of 2017.
Best Vanilla Map - Unholy Ossuary by Miss Bubbles
Unholy Ossuary is a medium sized Episode 3 inspired dungeon romp. The player moves from section to section of tight (yet manoeuvrable) hallways and rooms, playing through this moderately challenging map. One could be forgiven for not realising that this is not a vanilla map, it feels very id in nature. Included are some nice id style geometry details and some fun challenging monster encounters and ambushes.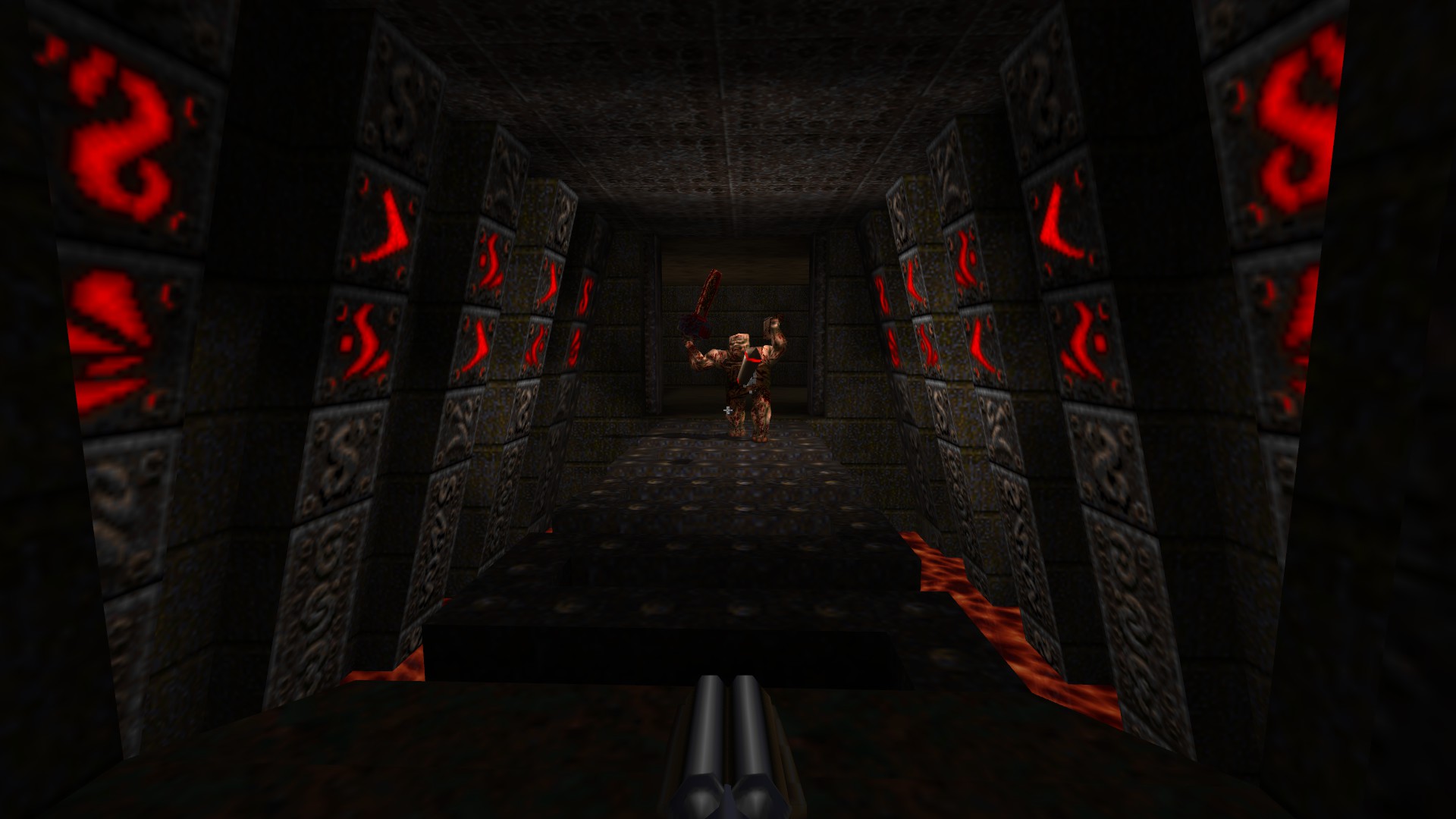 Best Expanded Limits Map - The Forgotten Sepulcher by Giftmacher and Sock
Every so often a map comes along that exceeds expections and sets a bar for the rest of the community. This intricately connected and detailed map oozes charm and character. The addition of the new monster_boil adds a new cautious element to gameplay, rushing through this map becomes dangerous, as does wandering without paying proper attention to your surroundings. The boils can be used to explode breakable geometry to find secrets, or to hurt or kill other enemies. Proceed with caution lest you get blown up.

The fiend cull is a fun part of this map, finding the secrets is always fun too, and there are no lack of secrets in this map. You'll need to have a significant amount of time invested in order to play this map, if it's too much you may need to use saves and play it in multiple sittings. You'll find books of lore scattered around the place as well as the odd fishing ogre. Also, beware the bog lord.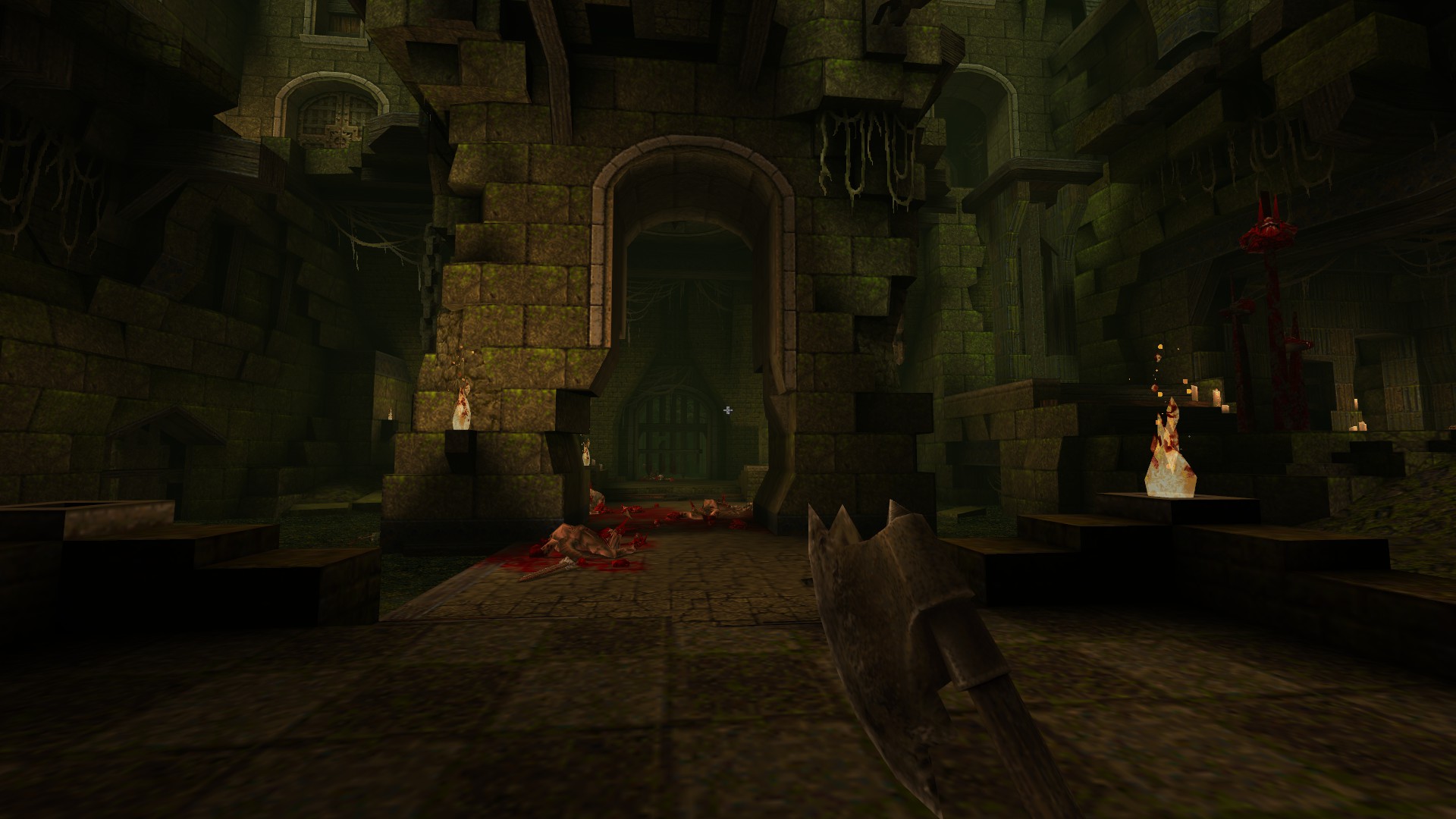 Best Map Visuals - A Warm Welcome Home by Bal
Bal's xmas jam map, A Warm Welcome Home starts the player off inside a crate perhaps a nod to the fact that this jam had a 1024 unit size restriction. After the player breaks out of the crate they're presented with what seems to be a simple hallway, however upon closer inspection even this hallway is filled with detail. A void to the right of the player filled with a white light that in which pipes extend down and become obscured. As the player progresses through the map, portions of the map collapse, unveiling more details, and exposing more gameplay. The player moves across the map several times, but the map never feels boring or static, as things are always changing. Quickly the map appears to flood as more pipes burst and as the player completes portions of the map. Bal has expertly matched textures to one another and has nailed the mood of the map perfectly.
Best Map Gameplay - The Brimstone Mine by Giftmacher
The Brimstone Mine takes the player through Mine, library and building complex, which appears to be suspended in the sky. Giant propellers seem to keep the structure aloft, while various knights, orgres and lovecraftian beasts stalk the halls. The Brimstone Mine has great encounters, tricky secret hunts and is fun to navigate, never really feeling too cramped. It isn't an overwhelming experience and is quite digestable, with a playthrough taking less than an hour.
Best Oddball Map - Shattered Soul of the Scarabrus by ORL
ORL has created an enormous void map with floating, twisted, and perverted geometry. You're greeted with a message saying "In this world, Shamblers and Vores are significantly weaker" and a view of distant giant towers. You soon get to test this weakness out, quickly dispatching a Shambler, on your way to a bridge that presents you with a choice of directions. Both paths are filled with strange Lovecraftian, yet unmistakably Quake geometry, interesting encounters and traps, or ambushes.

One notable visual element that was included by ORL was the use of "wonky" slanted brushwork with angled monsters. This can truly give the player a feeling of vertigo or disconcertedness.