Now, yes i know this isn't week one of development, but it's the first of the new regular update format for my game. So basically i'll be telling you about what's new this week...
Okay, well firstly, since the last update quite a bit has been done, loot, inventory system, optimisation, and a lot of stuff i've forgotten i even did. The game now has an almost fully functional inventory system without any glitches, there's only one bug left that i know about in there so that is good.
And, No the Chest/Wardrobe/Fridge sprites aren't complete: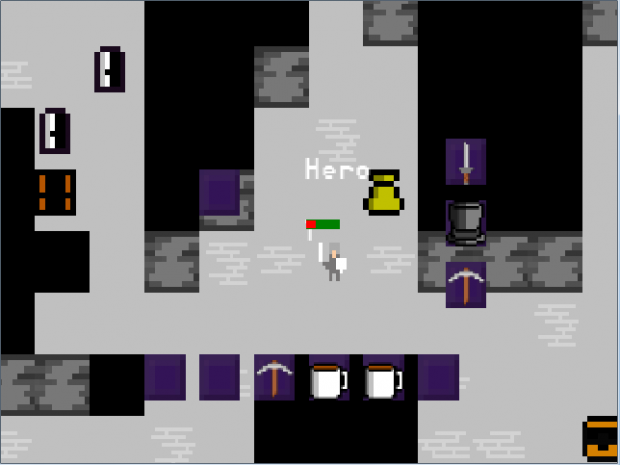 I put out a forum thread for Alpha Testers a few weeks ago and have gathered up a little team that should be great for getting this game as good as it can be. Unfortunately i couldn't deliver the game to them when i had intended to because i just felt it wasn't ready.
For Alpha 1, i intend to have the following features complete:
Procedural Dungeon Generation - Done.
Inventory System - Done.
Procedural Item Framework - Done.
Loot - Done.
Enemy AI - Started.
Crafting/Forging - Not Started.
Stairs - Not Started.
Survival Stats - Not Started.
I estimate Alpha 1 release to be within the next month and a half, hopefully by then there will be some nice graphics implemented and everything should run a bit smoother, and be more polished.
Thanks Very Much,
Jordan