LuGus Studios fo real! ;)
After months of

planning and hard work Kevin Haelterman, Tom Lissens and Robin Marx are proud to announce
LuGus Studios
is now an official independant game studio, located in the old city hall of the Belgian city of Genk.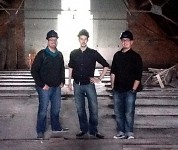 With a young and dynamic team of core-developers, freelancers and students we aim to create fun and artistic games that have more to offer than an entertainment experience only. Our projects incorporate artistic, cultural and educational aspects to gaming. Together, we hold a passion for gaming, creative processes and a commitment to our industry.
We are working on our first big project for one of our clients and we are happy to have other indie developers, highschools and universities as our key partners.
Partnerships:
Since not so long ago we were students ourselves we are happy to work together with passionate students. We give students the change to learn from our projects and to get involved in the game industry. We are also interested in working together with other indie developers and mod teams in the future, LuGus Studios believes in partnerships. If you are interested in becoming a partner of LuGus Studios we are always interested to hear from you. You can contact us trough info@lugus-studios.be

Project Growth status:
We love Project Growth, it's our baby. Right now it's our portfolio project and it helped us turn LuGus Studios into what it is today. While we would love to spend all our time on this project, we have other more important projects to work on right now. The project isn't canceled but it's not a priority at this point. We hope that the financial stability and experience we gain from our other projects will help us to create our dream project.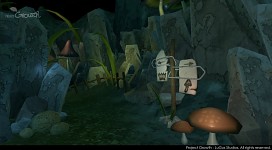 Events:
Good news! 
LuGus Studios will be attending the Game Summit 2011 on September 30 in Antwerp (Belgium). You'll be able to discover the world of the Alvergasts in our Project Growth visual demo, made in Unity3D. 
We are excited to meet other developers and gamers at the Game Summit Exhibition and hope to get your ideas and feedback for the future of LuGus Studios and our projects.
Even more good news: Wim Wouters from GriN organizes the first Belgium Unity3D Day. It's an event for developers, publishers, enthusiasts and others interested in Unity to come together to learn more about this market-leading platform. Robin Marx, co-founder of LuGus Studios, will give a talk about starting our company, why we chose Unity as our main technology and how we plan to use it. 
We would love to meet you at the event in Antwerp Central Station, so mark your agenda for October 13, 2011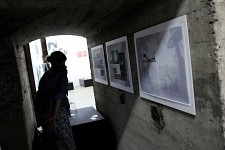 We need you!
In the same way we want to support game development students, indie developers and modding teams, we hope to get your support in return! We feel a community is very important, we want to share our ideas, all the steps we take and our development processes. In return we would love to get your support, ideas and feedback.

You can follow us on
facebook
and on
twitter

For more information about LuGus-Studios:
www.lugus-studios.be