In order to help an infiltrator realise the environment, light has been extensively used as a gameplay element.
Different colours of light have been used depending on what the player needs to notice.
For example, guards' line of sight is shown via a red light, pickups via a cyan light and area interaction is noted via a green light.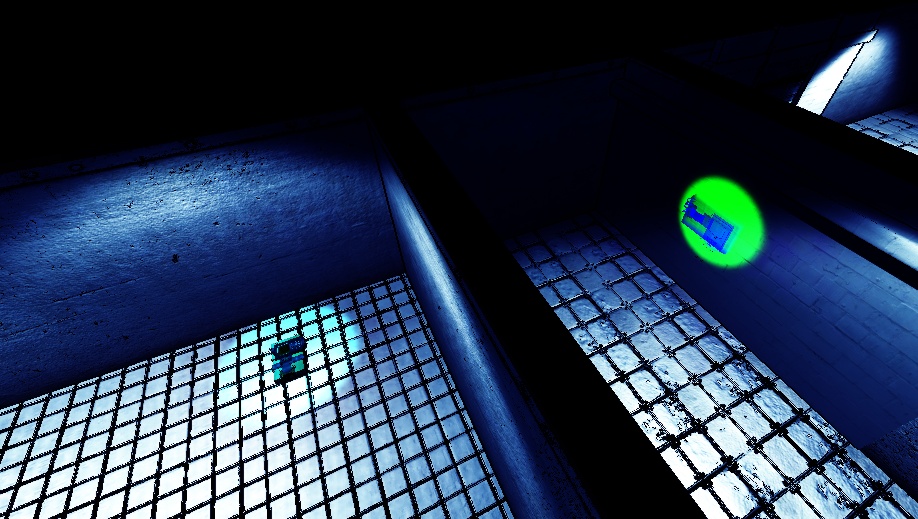 In order to make things more interesting, as the infiltrator's visibility multiplier heightens, which is done by being exposed to the environmental light or by running, the screen's colours gradually fade away into a completely greyscale image that can be achieved only when standing directly under a light's source. It significantly cripples the infiltrator's environmental awareness and further emphasises the deadliness of the light.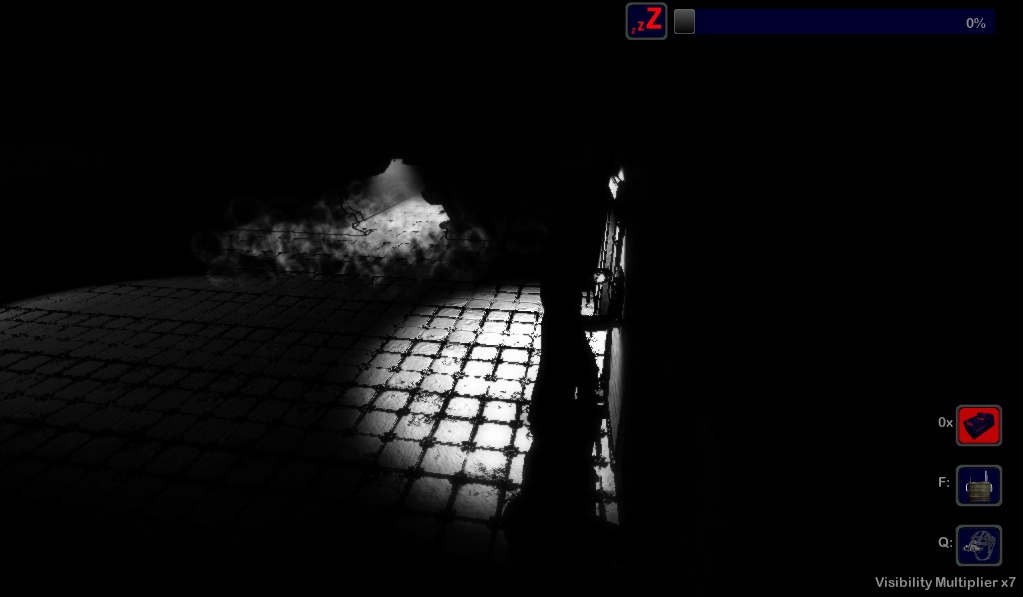 Private Infiltrator will be released on PC and Mac soon. We only need to overcome certain obstacles regarding 3D modelling and animation.
Until the next chapter, the WEC administration wishes you a happy espionage day.