A later update this week due to Queens day in the Netherlands and because we are working hard to get everything prepared for a motion capture shoot.
None the less here is the first screenshot of the Base model created by Robert Brown, you can find more screenshots and a Turn Table on his site.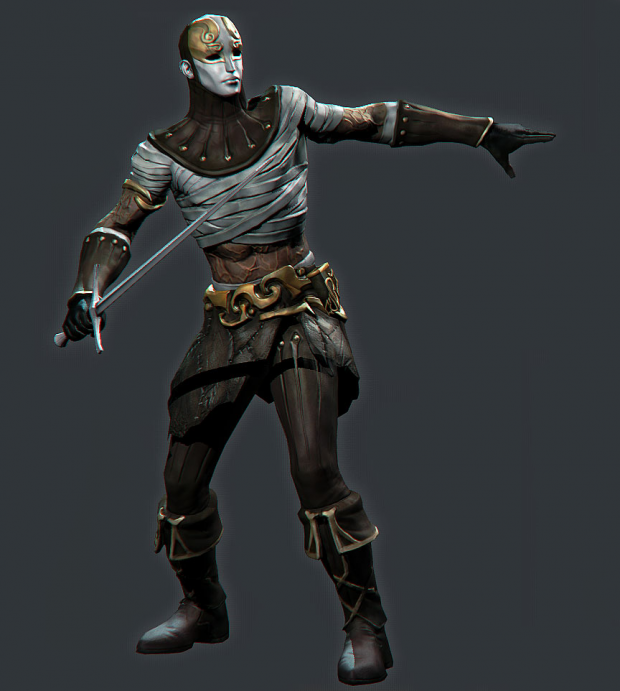 The model has the exact measurements as the Sword Fighter so overall looks might be different from the concept.
Next week we will be posting video material of the shoot. Wish us luck!