This is the first post of our small "developer diary." However, I won't be discussing any technical aspects in this specific post. That doesn't mean we won't touch any technical stuff on future posts, so I can assure you we will be posting not only "conceptual" stuff here, but also stuff very related to Unreal tech stuff.
One of the main reasons for making the lead character a woman was because we felt it would be a good idea to deviate a little from the usual "male action hero." Besides, we are also trying to build a strong female character, a "badass" who doesn't need to be rescued and can take care of herself.
But at the same time, the idea was to actually have an anti-heroine. She's not the kind of person that will try to save the day, or that will be willing to give her life for "the greater good." She's actually a girl who's willing to save her own behind before trying to save somebody else, and that pretty much sets her apart from most videogame characters out there.
I can't go into any details about her background. At the begining of Parasite she finds herself in thsi strange spaceship with no memory of who she is, which is perfect since we (the developers) aren't giving out any information about her either :D However, I can say that place she comes from made her that way.
Now about the look of the character itself. I've read some comments about how she doesn't look "sexy" unlike other characters.Well, if that's what people think then I'd have to say I'm happy about that. The idea was never to have a "hot, sexy and desirable" female lead, but rather a character that would draw your attention in a way or another (be it her not wearing shoes, having a serial number on her arm, or even
wearing hospital-like clothing).
Many gamers may be expecting a female lead that looks like this: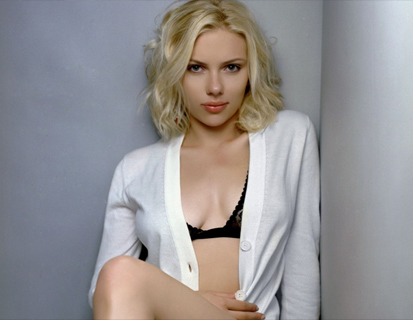 However, our inspiration for The Subject came from a somewhat different source: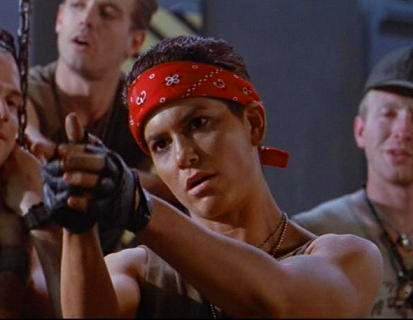 Yeah, the rude girl from Aliens...
So the subject ended up looking like this: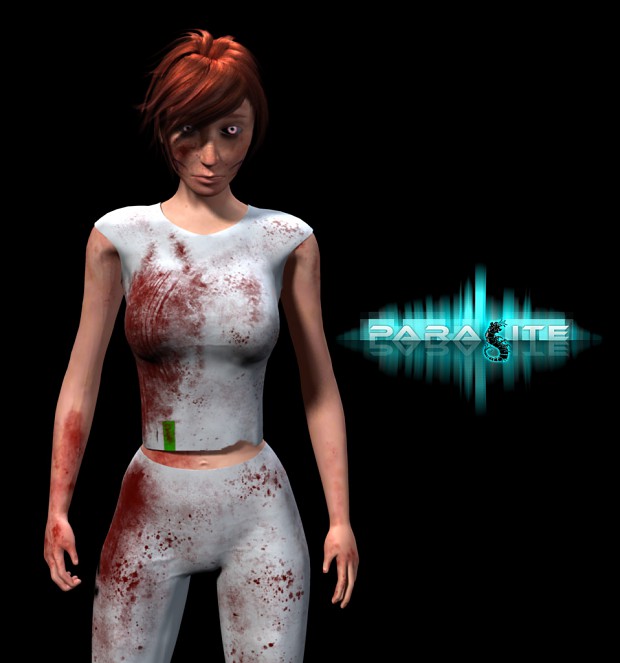 She's wearing hospital-like clothing as a reference to the facility she just escaped, and part of her clothing (and body) are covered in blood, showing she had to go through some violent stuff to escape. If I recall correctly, some people asked why she had those veins on her right arm. Hint: that's the arm she uses to shoot the energy balls :)
As for the glowing eyes, those were a nice touch to make it even more evident that she's been genetically altered. So yeah, she can shoot stuff, she's agile, and somewhat strong. But this genetic alteration will not entirely work for you all the time, since what gives her power is also harming her in a way (hint: you can see one of the ways that alteration harms her in a very crude form if you watch the alpha video, and pay attention at what happens when she shoots).
What comes next? Well, we're currently refining her movement and combat mechanics, and that's something for a future blog post. In the meantime, stick around and join the conversation :)
See you next time!
Sergio.