*******************************
Update
*******************************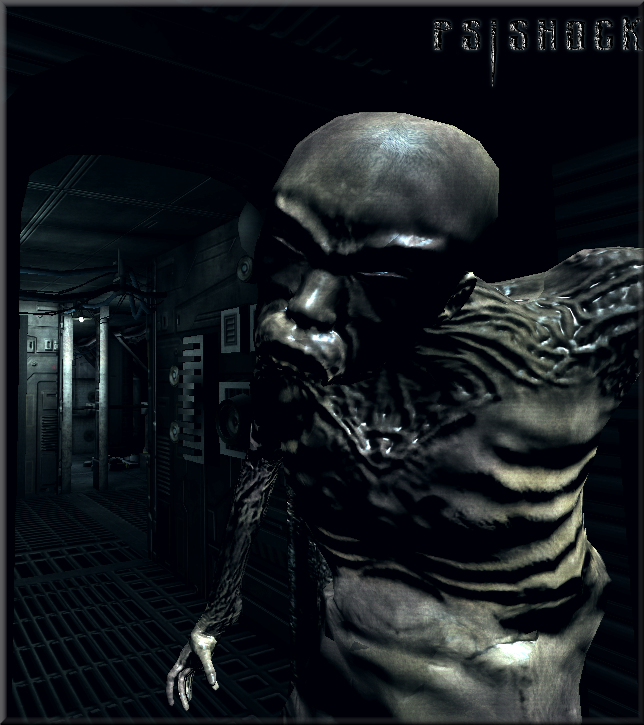 Remember when I told you I would never make a game as dark and scary as Euthanasia? ...I lied.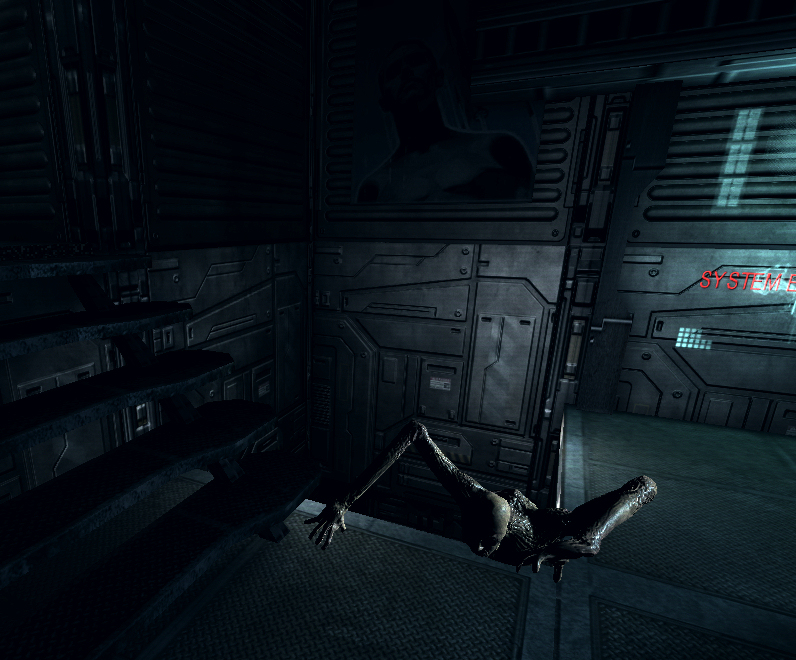 Doesn't he look just freakish trying to crawl out of that maintenance shaft to go Bruce Lee on your butt? :) No, its a directed screenshot, its actually stuck there. But I had you for a moment, right? :D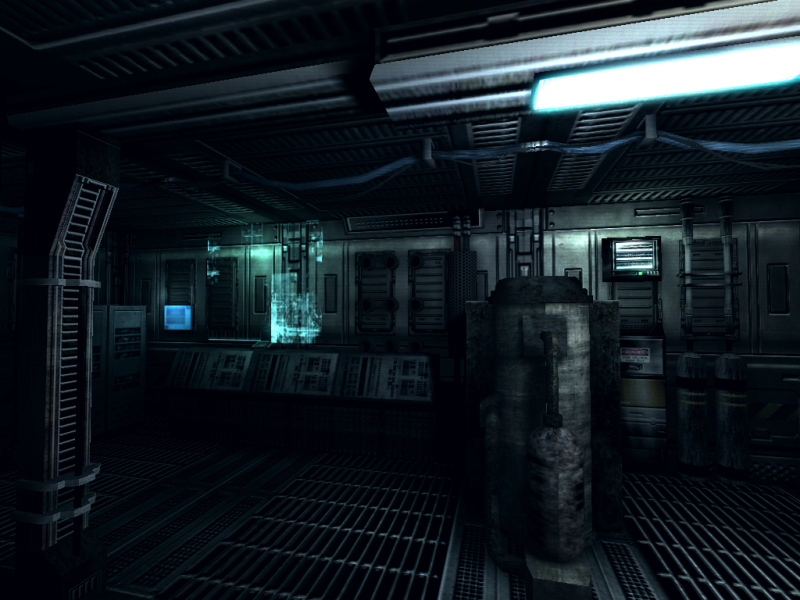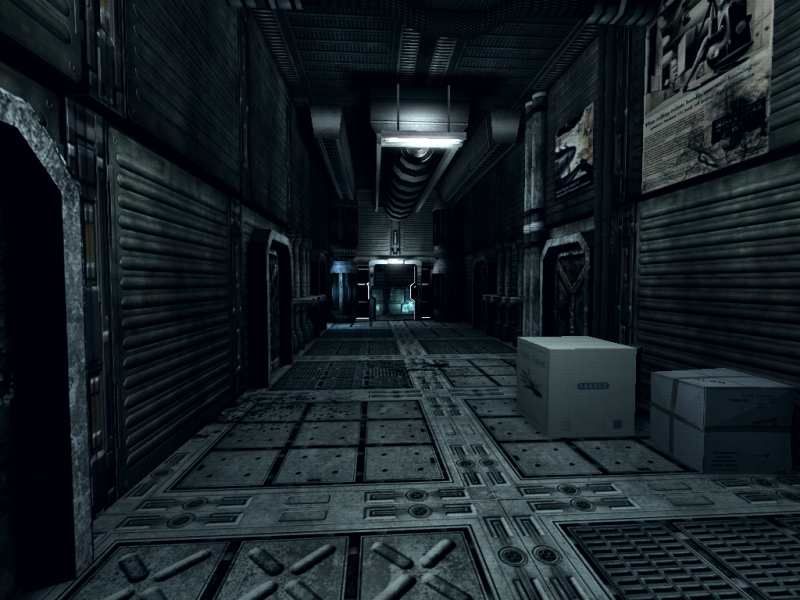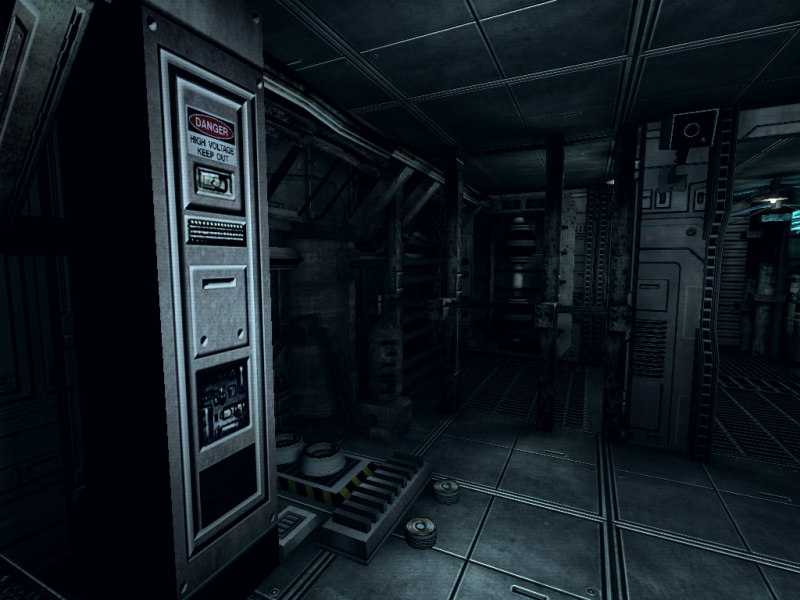 I had a total gamemaking day...today. But I also made a nice sunny courtyard in UDK (you remember that sucky courtyard from relict? Its awesome now.) ...not a complete psycho :P
Switching between editors is really a culture shock, believe me. I had 2 hours of UDK today 1 hour FPSC and 1 hour doing just crap on my computer. And whenever you just had a solid hour in one particular software you automatically try to use the same commands in another.
Yeah, thats boring...what am I typing here? So about the game: Its coming along, its scary and has a lot of blue stuff in it. There really isn't any new info except for the fact that its ...evolving.
So thats that. Its still going to cost 3 Dollars though :-y Okay, say bye creepy thing from the shadows.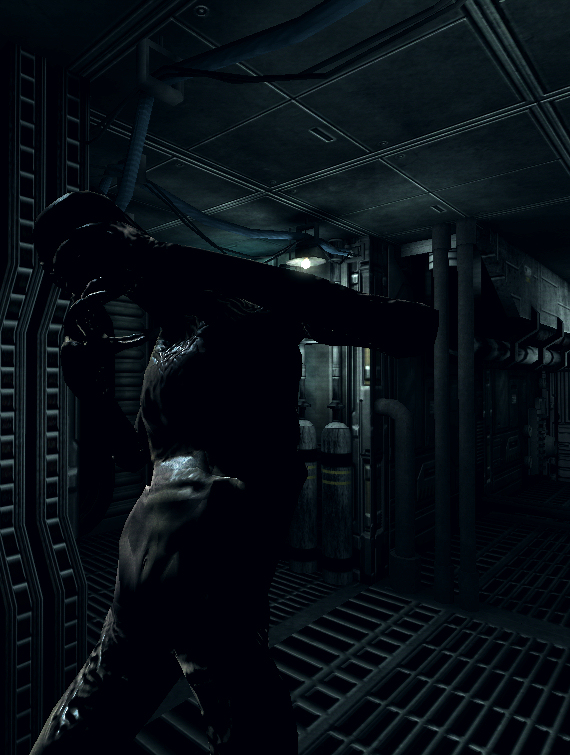 I know, it looks like David Lynch'es porn...just try imagining it saying bye in a cutsie voice :) That makes it so much more bareable...