Long time no see, eh? Apologies - we've been pretty dark the past couple months for a quite a few reasons. Fortunately, the dev team's back up to full strength (and then some) and progress is again underway.
First and foremost I'm happy to say that the Campaign script is nearly complete. KWDZero and I (mostly Zero) have been working 'round the clock to put the finishing touches on the script - and not to toot our own horns but it's shaping up to be one hell of a story. I think you guys will be very much impressed :) Sometime next week (probably around Wednesday) we'll be sending the script over to our voice actors so they can work their magic. If anyone is interested in doing any extra voice work (marines, grunts, elites, ect.) check out this link - Triblox.org Help is always welcome :)
In semi-related news, our soundtrack is rapidly expanding. In addition to Jonathan Churchill and Bobbi Miller (the artist of the "Movement" track we released last update) an artist by the name of dAnTegio has offered his services. Here's one of his newer tracks - Triblox.org If you like what you hear (and you know you do) you can check out his YouTube channel here - Youtube.com
Now, onto actual build work. Our team's primary focus at the moment is Campaign. Our design team is working diligently to get the levels set up so I can go ahead and build them in-engine.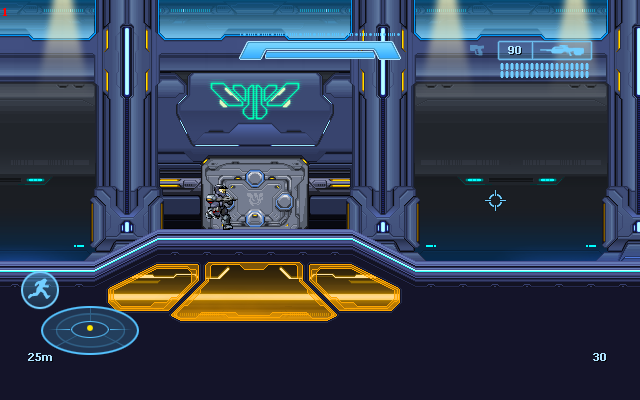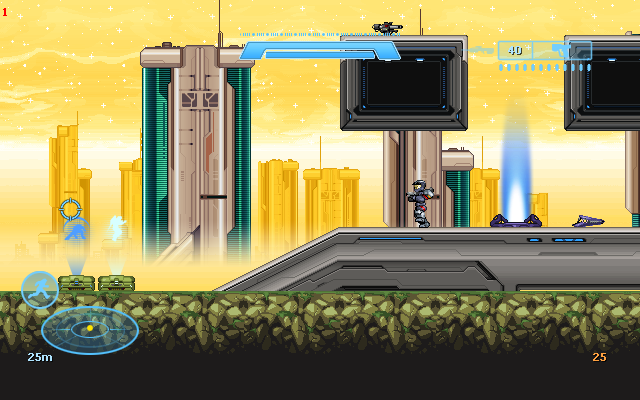 Since the last demo, the environments in the game have been drastically upgraded. Animated fog moves across the floor, lights flash, holograms flicker, ect. We've also done a lot with surfaces and parallax scrolling so environments feel much more expansive and less 2D. We're really pulling out all the stops to make the levels look as good as possible. Hopefully we'll be able to get a video up so you guys can see for yourselves.
Now, I know a lot of you have been asking about playable updates and their release dates. Honestly, I can't really say when we'll have another release. I don't imagine there'll be a demo anytime this month, but that's just my honest guess. Hopefully you guys will have something new and shiny to play later this summer, but I can't make any promises. As soon as we know for sure we'll let you guys know.
That's about it for this time. I'm hoping we can get some more videos out this summer - our YouTube channel's rather bare at this point.