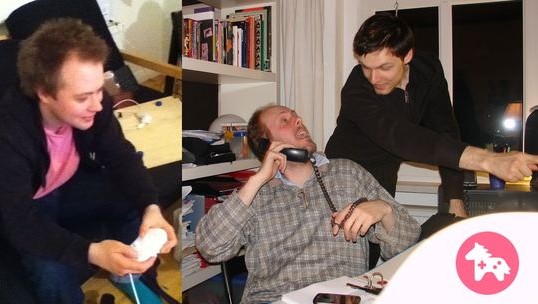 Joyride Labs - The Team - Working Hard™ Time for a photo of the team (see above)! We took it for a German-language indie games blog that put up a
profile of Joyride Labs
.
As you can see, we are working hard at delivering the best possible black-pink ear platformer experience to you and the rest of the planet!So why are we taking so long to deliver?
Excuses:
Both Sönke and I have been working on another open source project (that has nothing to do with games).
Florian started working a full-time job in the south of Germany making 3d visuals and is enjoying the regular life style for a change. :)
Legal texts are a pain to write and there is no way around it for our pay-what-you-want store. We are keeping that pain to a minimum by using Automattic's freely-licensed privacy policy as a basis.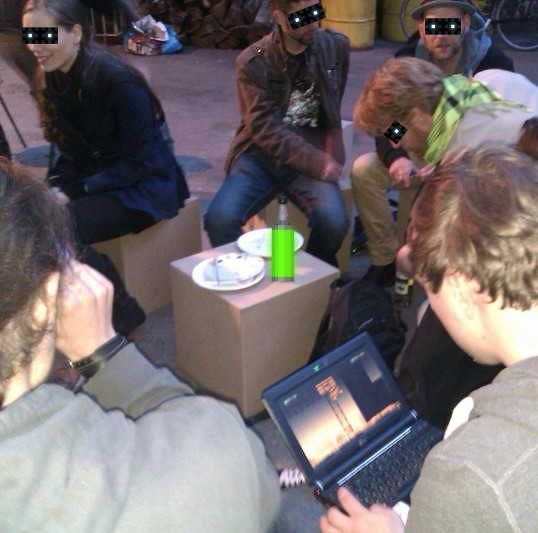 Nikki and the Robots S1E2 getting a test run at
Indie Dev Meeting 0.1
in Berlin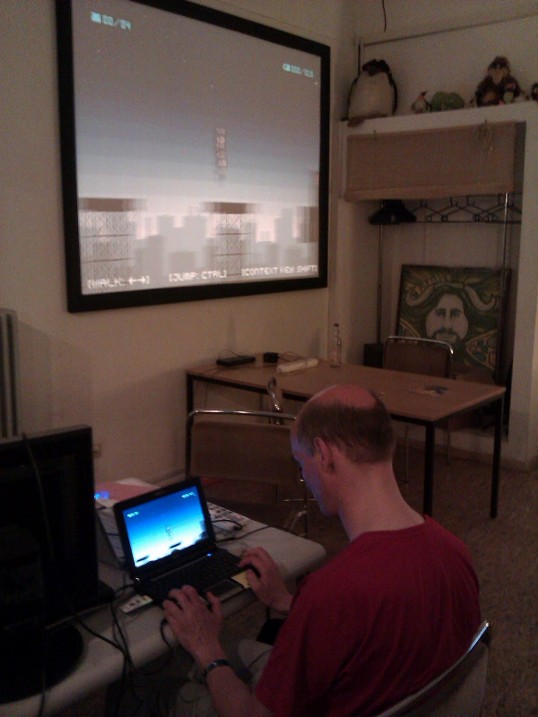 Nikki and the Robots S1E1 test-played during
pd-berlin
at Berlin Linux User Group
We have been showing our game around off-line (see photos above). If you have been keeping track of the previous release versions, there are a few changes so far, that will make it into the next free/open source version.
News:
We added the first pieces of in-game music (8bit Tidbit 2 by chadsicle in the free part).
Performance increased, bugs fixed...
Life lesson learned: do it like Blizzard and don't set a release date!