Context: Our level design contest (rules are here) will be over in about three days (a timer is here).
Something catched my attention when I last went shopping: butter. The packaging and name inspired me to design a level.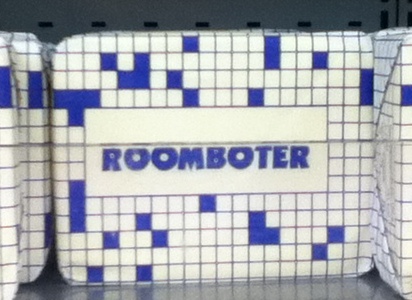 1. ROOMBOTER ("butter" in Dutch) sounds like the kick-kraftwerk word ROBOTER ("robot" in Germany). Robots are important in our game Nikki and the Robots.
2. The packaging design aesthetics remind of pixels and tetris; blocks in a grid. Many of the existing levels in Nikki and the Robots are similar.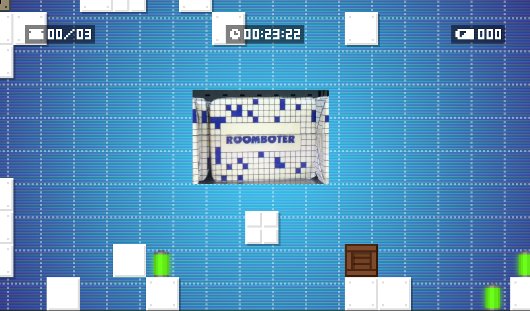 You can download this level [mirror 1|mirror 2].
Copying existing designs is not how I would usually create levels. The instant inspiration I got compelled me to do it in this case though.
When did you last have spontaneous inspiration for game locations/levels lately? Do you rather get ideas from nature or man-made things?