Well we are very pleased to announce that Alpha 2 of Rising Storm is now ready for download and testing by the public.. I have put together a list of current fixes in this build! we fixed a number of issues people have with Alpha 1 so Alpha 2 should be more stable...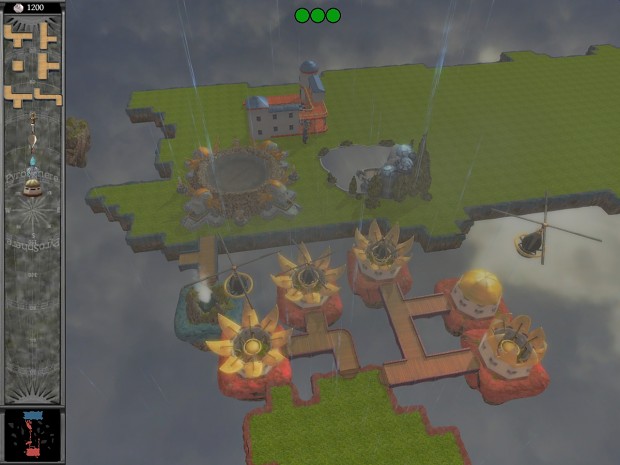 Alpha 2 Change List
Priest Selection fixed: Player can now click and select a priest when he is standing next a building and it will select priest and not building.
Mouse Edge scrolling: Moving mouse cursor to edge of screen will now scroll the view in that direction.
Made it possible to select a priest right next to a building
Ownership on a geyser only happens once
No more mysterious blue thing on the AI's land
Smartened up some of the resource gathering behavior (especially regarding empties)
Bridges and other draggable items don't disappear when you go past the edge of the map (still you can't place them of course)
Static units fixed won't be permanently grey when placed off bridges
Fixed some of the firing issues. Thunder cannon should be useful

Sun Disc Throwers should be able to hit passing gigs.
The whirli dies properly and the gig should die too (haven't tested it though)
Fixed some more targeting
Fixed the top menu (may get stuck after a while... need to test further)

HARDWARE CURSORS!
Only one altar at a time
Darkened those icons more
Meltdown/Salvage mostly works. "The aftermath doesn't work yet"
Fixed the outpost cost
Fixed the starting resources in a geyser
Added the mouse cursor to the level editor
Tweaked the top menu
Updated the resolution so it stays either always full-screen or always windowed (I don't recommend full-screen anytime soon... it can be hard to get out of it)
Added some basic logging features.
Fixed WindSkate mesh so that sail is now correctly placed on mast, also adjusted mesh so it now uses one texture instead of two separate textures and combined the skate and the sail mesh into one object to reduce draw calls.
Whirligig Base Deploy Animation building now plays the build deploy animation for gigs