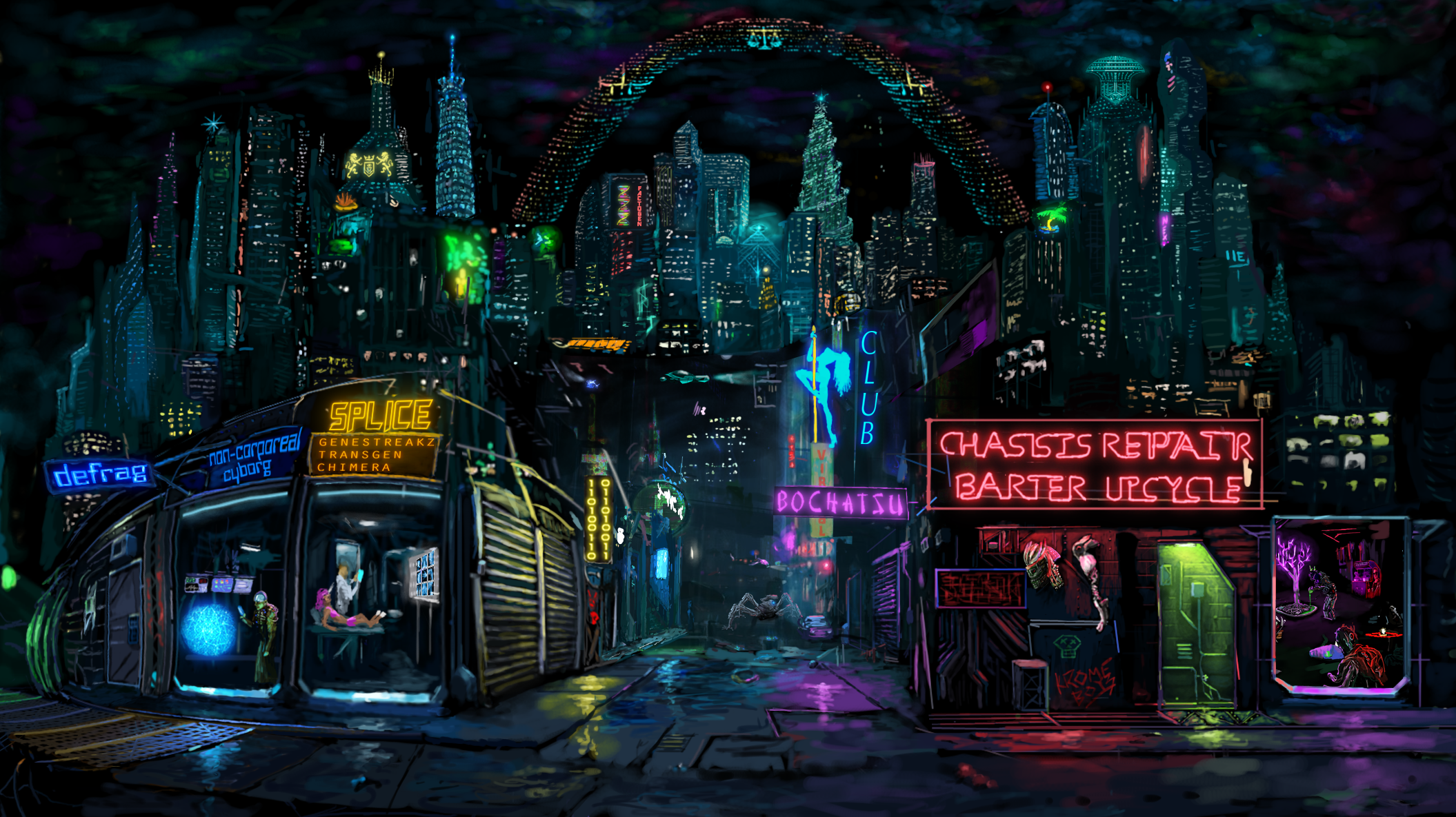 Neofeud 2: Novus Ordo Seclorum in progress! If you'd like to support this one-dev cyberpunk adventure game being completed, Neofeud 1 is on sale on Itch.io :) Silverspook.itch.io
I spent over 20 hours total painting this and it's not quite done!
In other news, Neofeud is also up for GOTY in the Adventure Game Studio Awards 2017, and voting closes in 7 days! Apparently it's a very, very close race, so don't forget to vote! Adventuregamestudio.co.uk …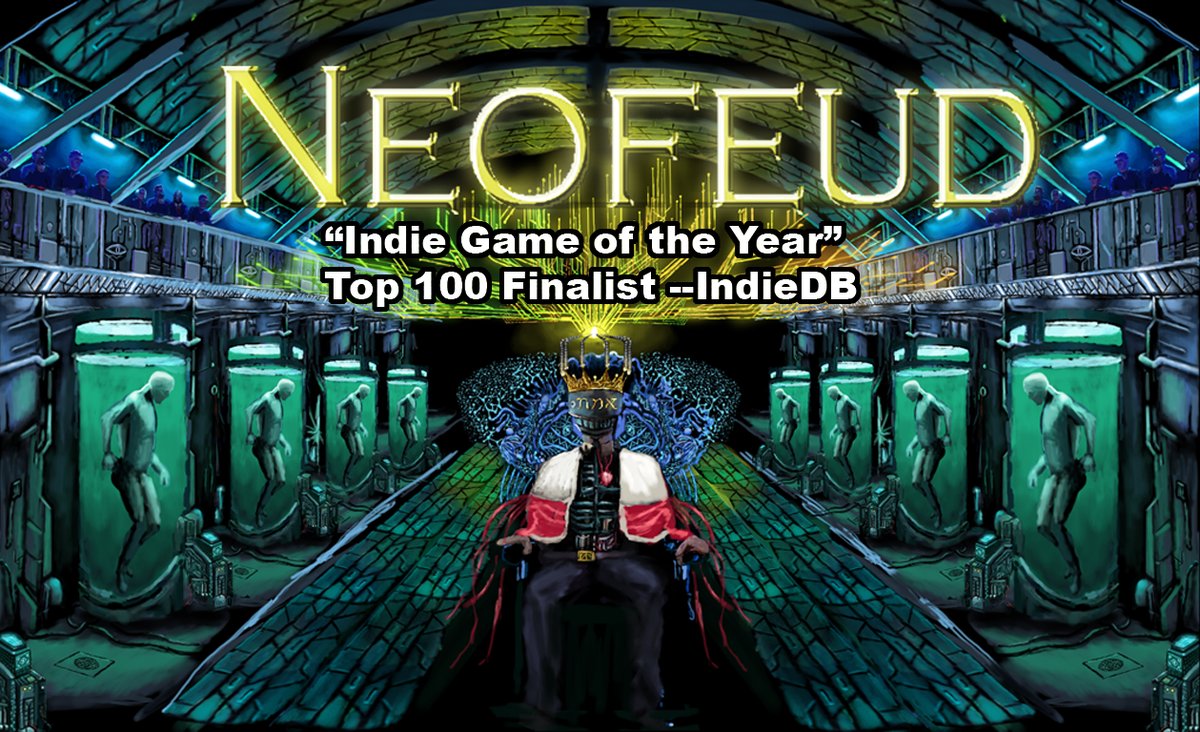 Also, I've been starting to add in more animations to Neofeud 2, including a lot more flying cars. :) If you recall the previous "greenscraper" screenshot I posted the previous week, here's that with a bit more activity. :)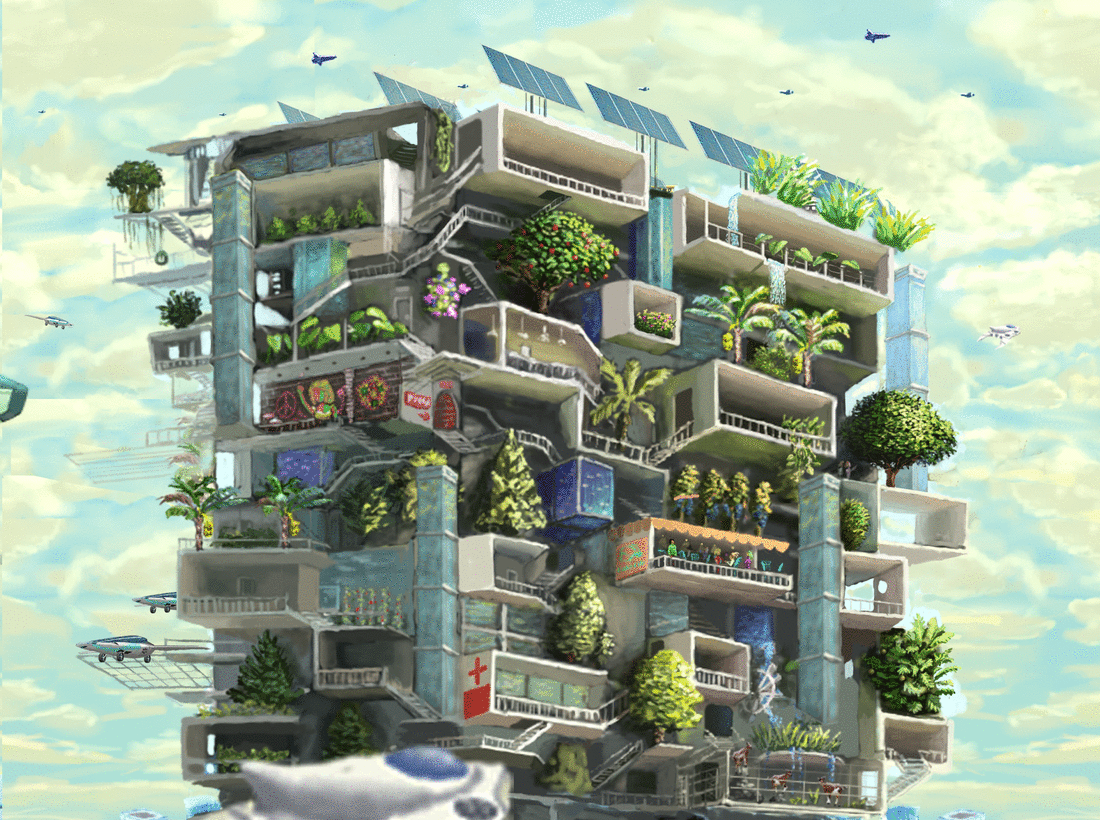 So that "Night City" doesn't feel left out, I also created this animation test for that area, with only aircars, but timecrafts, non-corporeal consciousnesses and smoking humanoid robots!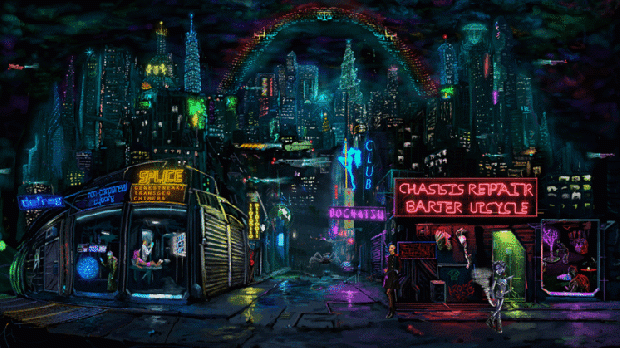 Here is a closeup on one of those Neofeud 2 characters the "Egalite Enforcer". (She's not a giant robot, just trying to see how she blends color/value wise into the scene :) )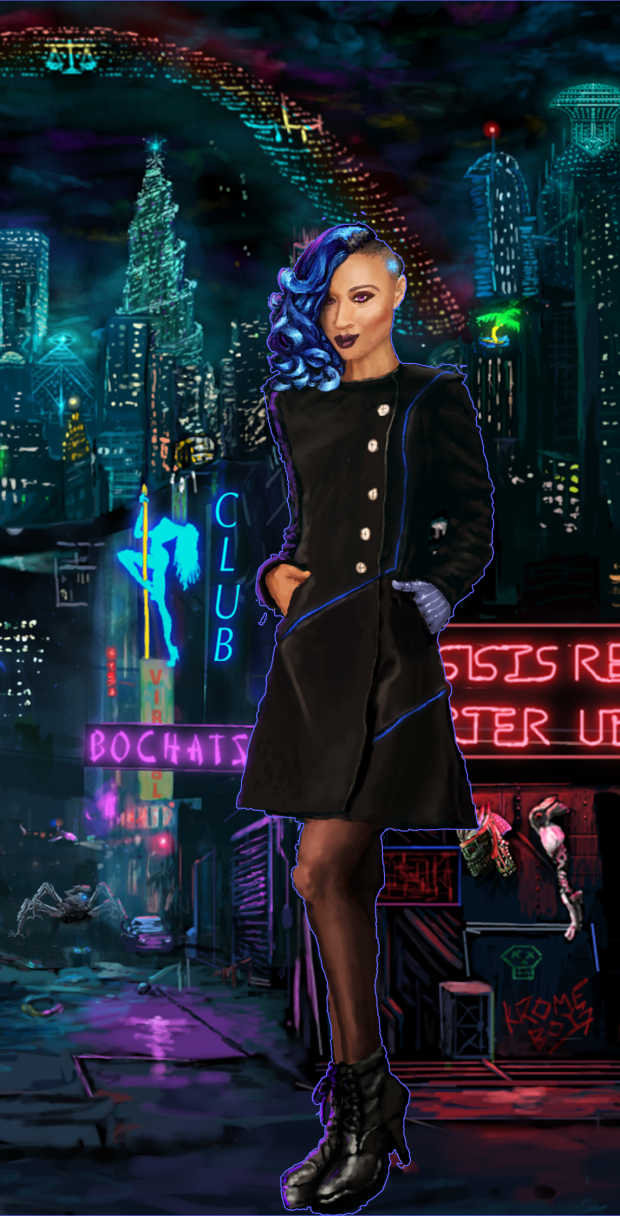 And finally here is a stream where I work on some of this revamped Neofeud 2 cyberpunk cityscape, and also chat and talk shop with some other indie devs working on some awesome new projects including Peahead Games Vance Baryn Aaron Victoria, and The Klingon Gamer
(All of the music in this stream is from the Neofeud Soundtrack or the Terminus Machina soundtrack, also composed by myself, and can be found on Bandcamp. :) )