Hello IndieDB/ModDB this is Kevin Bryant. I'm probably best known for the fan-made terminator indie game, FPS Terminator around here. ( Indiedb.com ) And I would like to say that it feels VERY good to be back working on personal projects with collaboration of the IndieDB community. While We won't be working on Terminator, We have a new IP for people who like SciFi, and a new twist on retro style shooters. Nelo was a project that I was just playing around with during my Gears of War modding days but now, with addition with further game development experience and skill, I feel it's time to make something real out of this.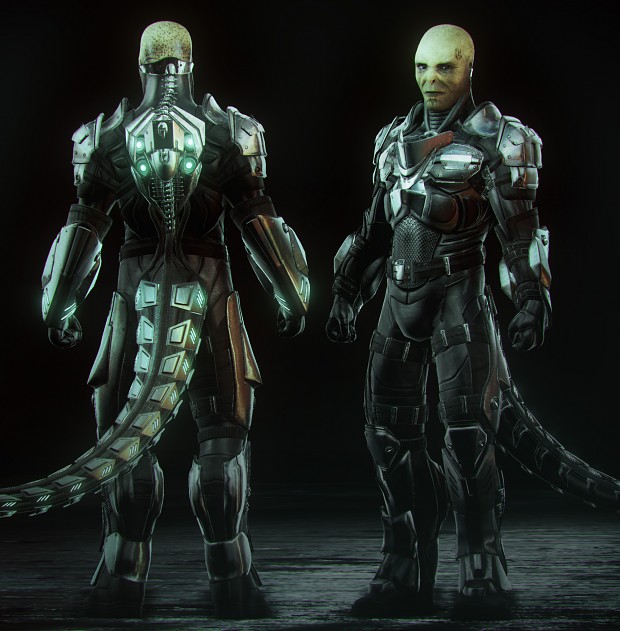 In Nelo, you play as a race of aliens who are fighting their A.I. creations on finding recourcefull planets to live on. Your character, Nelo is stranded on the Planet, Plemniba. Plemniba once had a civilization before the Nightsithe(the A.I.) invaded. This Premise will be expanded with a brief campaign, but we want to put our focus on multi player based modes for now.
In this video, a basic prototype of a King of the Hill mode is demonstraighted when you, and possibly some friends, have to hold a Hill down to spawn defence turrets that'll help you when an alternating tower defence mode will come around.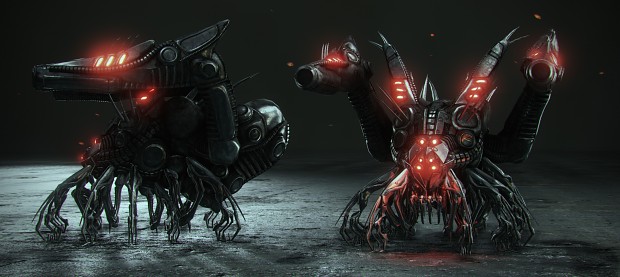 Your Primary weapon/tool for the game is a set of four floating mechanical hands that can manipulate any physics objects, and can weild four weapons at once. With this quad weilding system, you can mix and match four weapons to make your own style of damage output. In a way, they work like power up in old-school sidescroll shooters where you pick up the weapons simply by running over a glowing weapon, usually dropped off by a destroyed enemy, in the world. to avoid the frustration of picking up a weapon by accedent, you can toggle a lock to keep a weapon set up you like best.Nelo is wearing a super suit that gives him the ability to run fast and jump high. you can even wall jump to get around the maps quickly.

One of the more unique features is to seamlessly switch between the usual third person action camera, to a retro inspired top-down camera that controls like a twin stick shooter. you switch between these modes as easy as looking down iron sights in most FPS games. You can Aim in this game too. switching to a single fire mode will let you zoom with the highlighted weapon in your quad weilding inventory. Not the most useful for surrounding swarms of nightsithe, but maybe helpful for sniping when such scenario is called for in the future.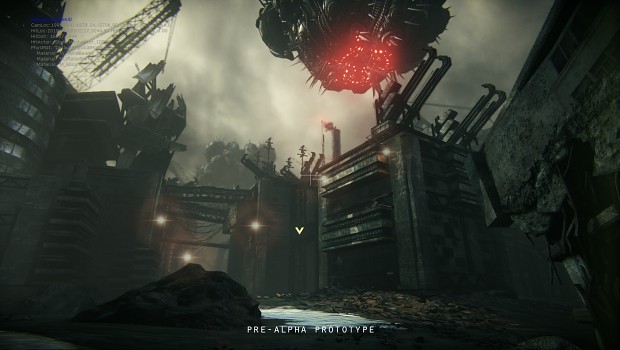 Nelo is Being Developed by just Me, my fiance, Michelle Morger, and Thom Maggs. Michelle is a talented 3D artist, We worked together as 3D artists on PrimalCarnage (Primalcarnage.com) , and Thom Maggs, Who did the music for FPS Terminator(Indiedb.com), Will be composing Music for Nelo.
Like FPS Terminator I plan to keep my ears open for the community and fans for feedback. I will try to put up as much progress of development as I can on IndieDB to collaborate with fans. I'm really looking forward to see the best of this project and please wish us the best of luck, thank you
-Kevin Bryant