Hello everyone. Yes i know i have not made update since December 1, yes i know i have not updated Nzp since December, yes i know we might seem dead. However things are rolling fine. After this update I hope i wont see questions about release date for a while.
---
OMG, STOP TALKING AND JUST RELEASE THE GOD DAMN GAME ALREADY YOU GUYS SUCK AND NZP IS DEAD!!!!



---
No, i wont stop talking, no i wont release the game, no we don't suck, you just don't have patience and no we are not dead. I have told you guys many many many and MANY times we have been working. But most of the stuff is just re coding. But we do have some new stuff in and today i am going to talk about it ;)
---
New menu design
---
We got nice new menu coded in. Some graphics still need fixing thought: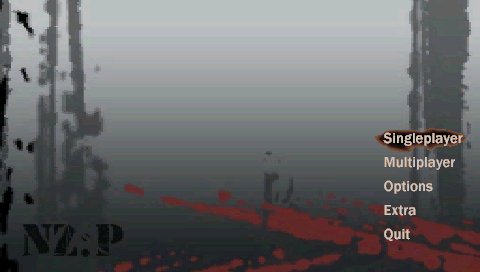 OMG IT LOOKS BAD NOOOOO: As i said, graphics need fixing. Also, the background is actually a jpeg file :o to show you the jpeg file here: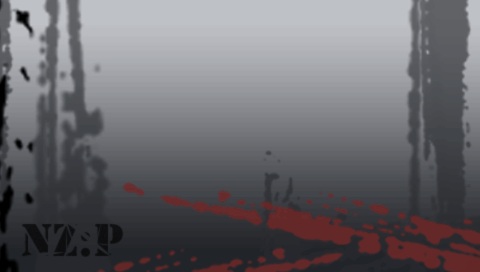 Also that didn't seem to happen when i used png file format ;) So don;t worry, menu will look fine ;)

Also I have started total revamp of multiplayer menu. First of all this DOESN'T MEAN MULTIPLAYER WORKS YET. More like online menu with stat tracking, achievements, friends (yes soon you will not be forever alone) and most neatest feature to come, auto updater ;).

Also our engine has received some nice additions . Thanks to darkquake source i was able to port image loading. witch means we can now use png, jpeg, pcx, bmp and tga for model and map textures and images like menu and HUD. Better quality and lighter memory usage. Also got dxt comperes in with it witch should reduce ram usage too. And other nice thing we have in is better particles on psp. Some small eye candy but they do look nice. We also got decals working (bullet holes).
---
Maps suxxxx do better mapzzz plezzzz!!



---
Ju[s]tice has been working on new maps (Das_Herrenhaus, After_Life, Verlassen, Kino_Der_Toten) fixed old ones (all of them). Also now mostly he was working on newest map - Temple. So bunch of new maps will come out with the game release.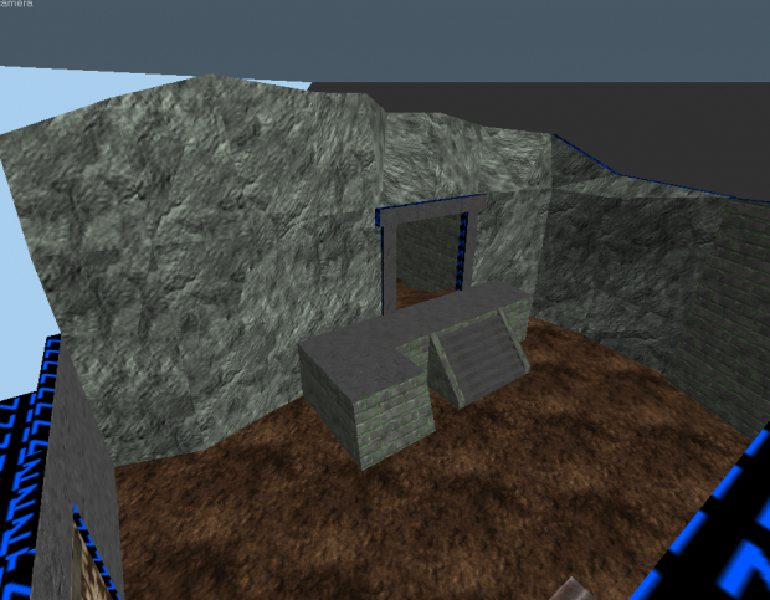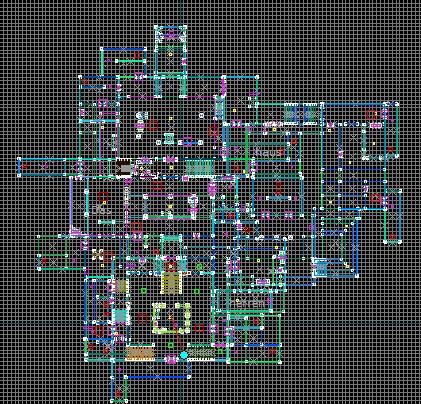 That is it if for this status update. We have done alot of work. But it just the fact that its behind the scene or re coding. And you wouldn't really see the difference from pics.
Until next status update (prob in 3 months if we keep them this way, but hey. I am lazy :P )