Another small step in our indie publishing adventure is complete. Monkey Labour has been successfully ported to both Windows and Mac OS X platforms and has passed Apple's review process to be included in the Mac App Store. The game is now out for iOS, Windows and OS X.
You can find a new trailer and download links on the new webpage:
Dawnofplay.com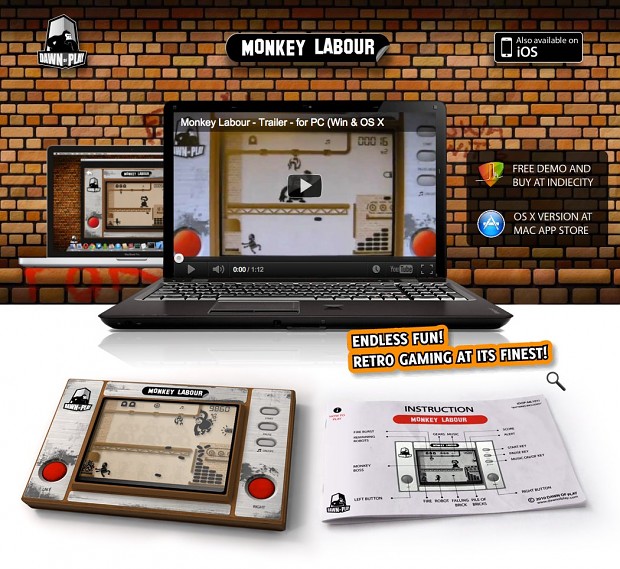 Windows demo is also available straight from IndieDB. We'd love to hear your thoughts about the game!