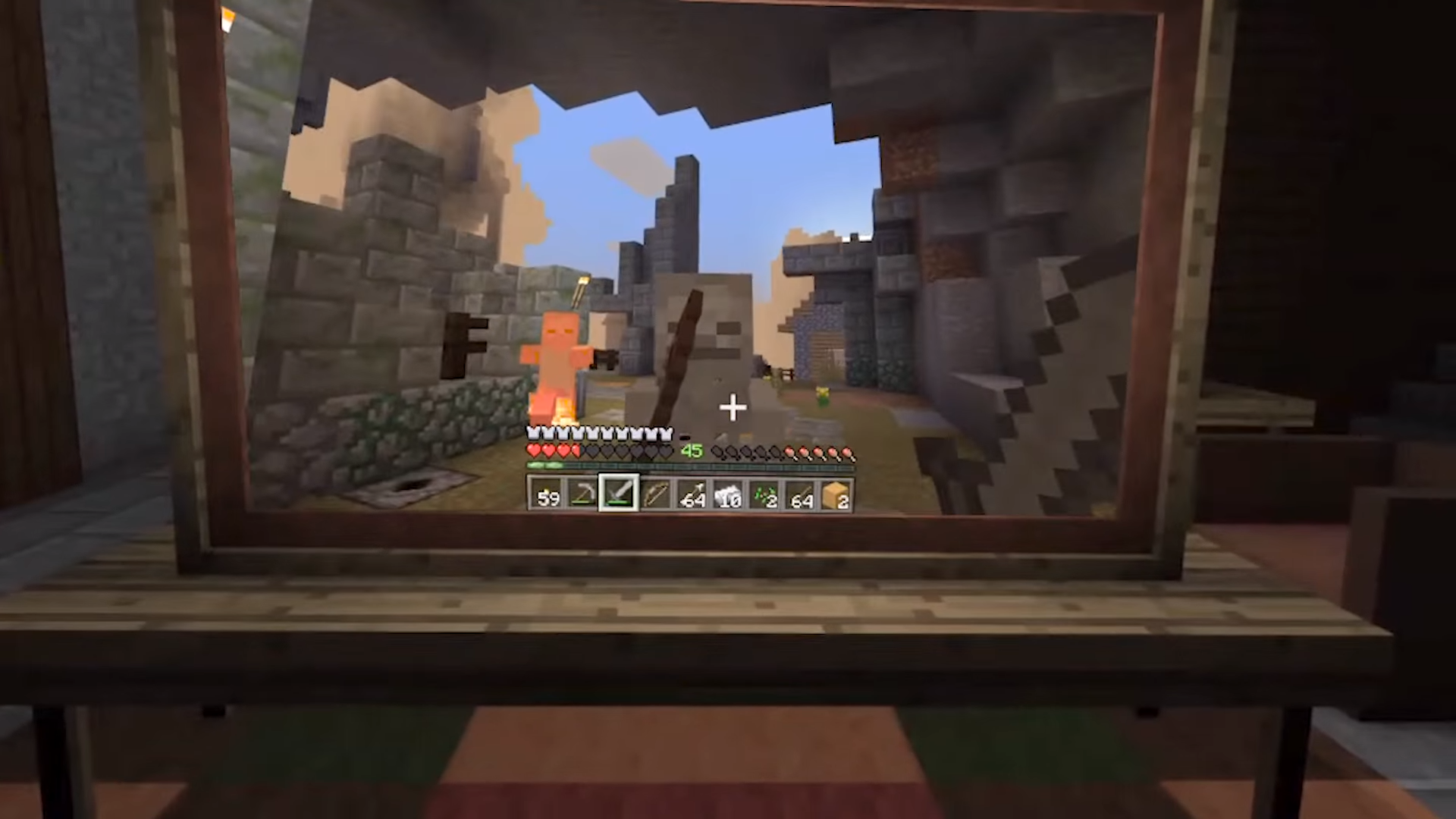 UploadVR has word that Microsoft and Mojang are preparing to release the official
Oculus Rift VR version of Minecraft in "a few weeks", according to a Microsoft spokesperson. Minecraft for Oculus Rift was first revealed at the Xbox Spring Showcase back in March this year, and with it some interesting new features exclusive to the game's VR version.
Chief among them is a mode which acts as a VR living room, where your virtual environment is represented by your character sitting on a chair and playing Minecraft on a virtual screen. At any point, you can press a button to zoom into that screen, whereupon your perspective switches to that of the actual Minecraft character, and you can move around the world using the gamepad as expected.

This perspective toggle is designed to give players the ability to 'rest' if being fully immersed in the first-person perspective becomes too strenuous; the couch perspective being less intense by comparison.
Other comfort features for the Oculus Rift version of Minecraft are mentioned, including a new turning system whereby the player only turns in short increments, rather than as one continuous motion. Much like VR movement systems consisting of teleporting rather than linear motion, this is likely to prevent motion sickness when turning with the gamepad while your head remains stationary.

Mojang's describes its other VR enhancements:
"We've made tiny, clever tweaks to the way you jump, walk and run to make VR feel as smooth as possible. You can use your head to steer where your character goes and the cursor now sticks to blocks as you dig at them - so you can take in the sights while you mine!"
Though the March announcement only mentioned the use of a gamepad to control movement, the game's updated website also features an image of an Oculus Touch controller. Though no specific mention is made of Oculus Touch support, it seems likely that such functionality will be added once the Oculus Touch becomes available toward the end of the year. A version of Minecraft for Samsung Gear VR is already available on the Oculus Store, thanks to Oculus CTO John Carmack.