I just made a new update in the game, basically two new levels (sceneries) were added, one called "Snow" I made years ago following a tutorial in the site 3DBuzz, there are nothing in special. The other is a little planet, as seen in the Super Mario Galaxy, for this level I had to create a new movement character motor instead of the unity default, it is not 100% working yet.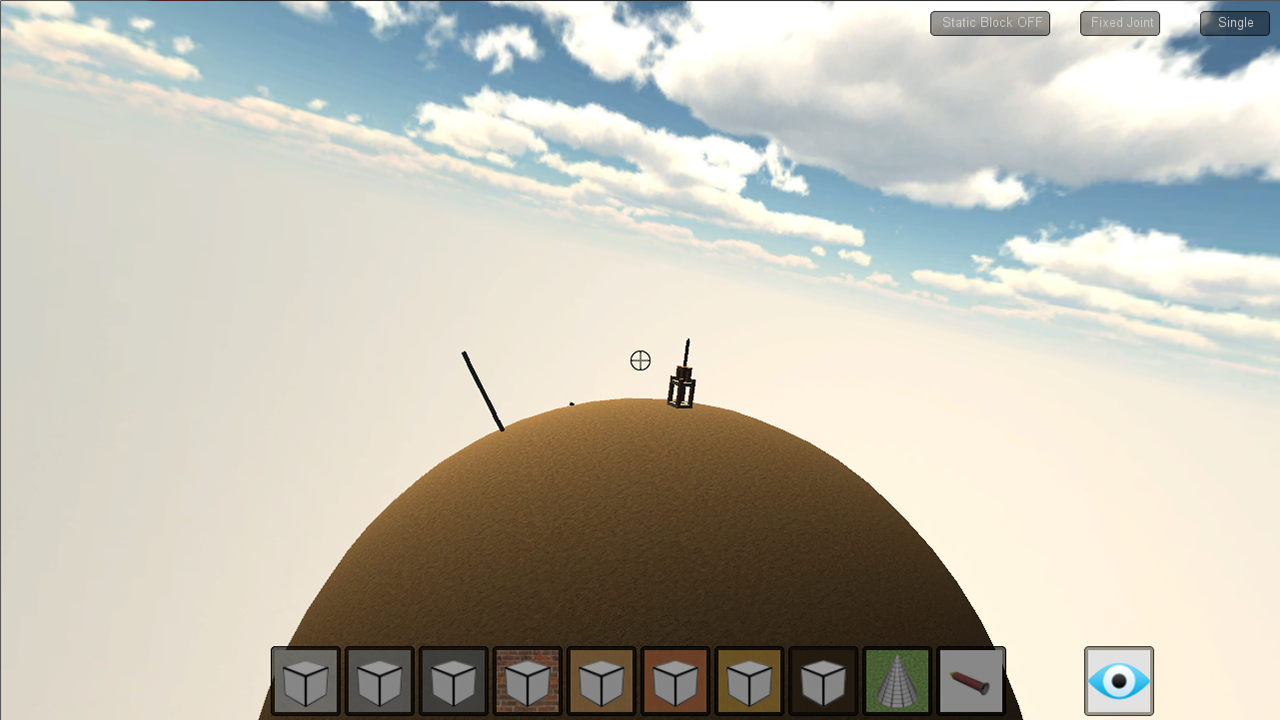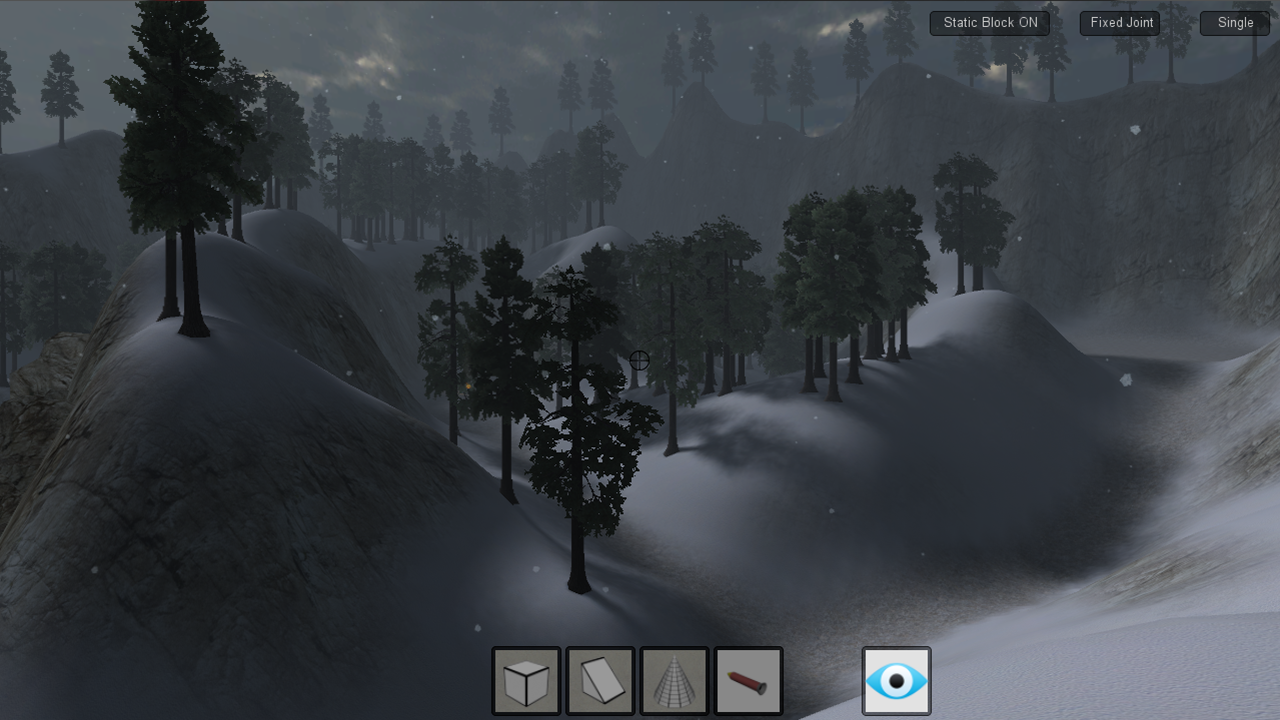 The complete changes were:
Version 1.2:
- Added an instructions menu.
- Added the options to toggle to fullscreen mode with key "F".
Version 1.1:
- Added two new level:
- Snow (credits 3DBuzz)
- Planet (Not fully working)
- Fixed error that occurs when removes elements of blocks bar.