Prepariations:
1. You will need Gimp: Gimp.org
2. You will need the Gimp .DDS-Plugin: Code.google.com
The end result: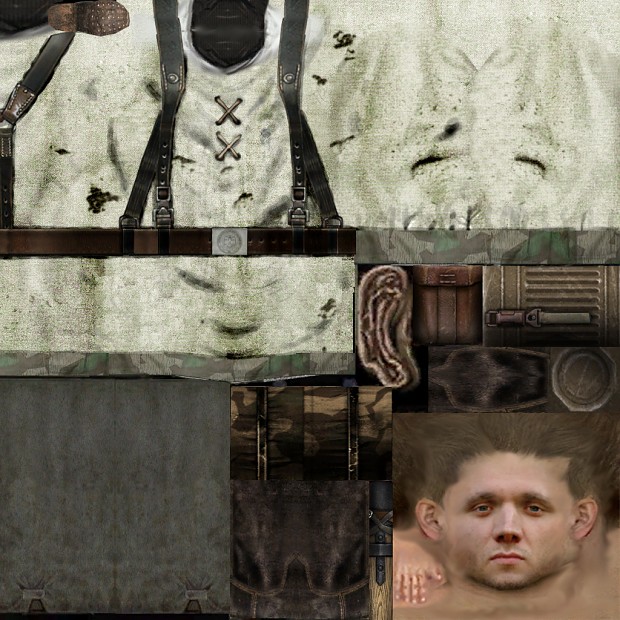 But firstly, you should know how to get there:
Here is a picture with all layers of the skin: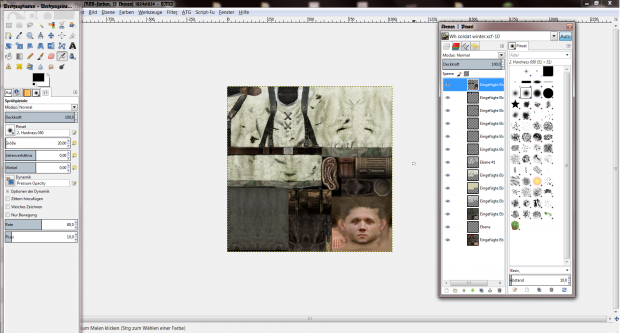 Firstly, take a default texture of you choice (ignore the red areas):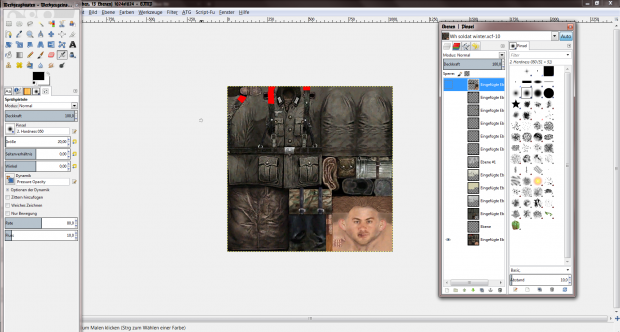 Deactivate this layer and create a new one. Fill this one with a white fabric texture (from the internet or self-rendered via filters). Cut out the areas that should not be white (trousers, head etc.)
Draw folds for the sleeves with the burn-tool (black ball under my selected tool)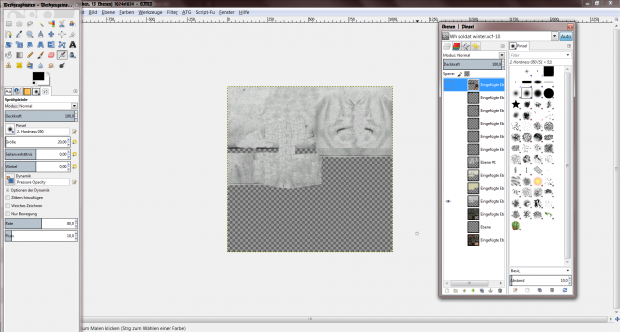 Now overlay a yellowish texture to make the fabric more dirty: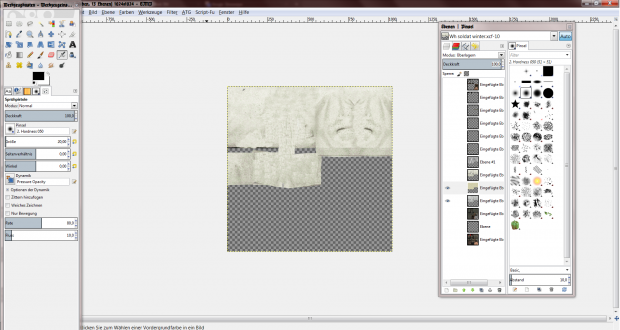 Draw black fold with the burn tool (selected) for edges with belts etc.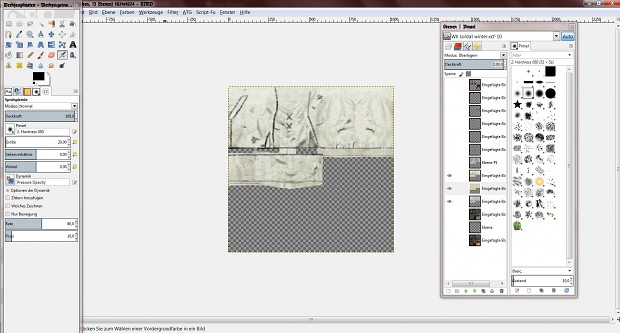 Create a new layer to give the fabric structure: Simply right klick, filters/render and choose one you like.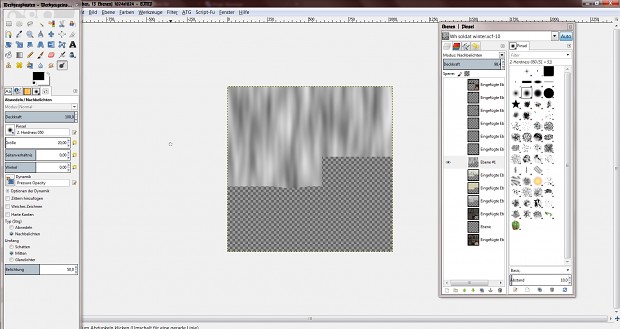 Set this layer to the 9th mode from above:
Now you have a really dirty fabric, with mud and grass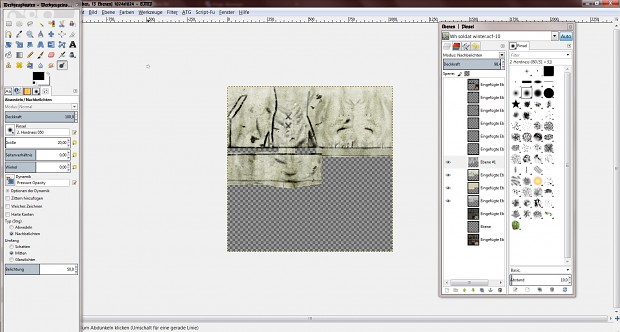 Now add details like a collar, cords (the two x) sewing edges and cuffs. Cuffs and the edge under the torse is in this case in splinter camo because a Schlupfhemd had two sides. This one is white and splinter camo. If you are reverse this Schlupfhemd, the collar would be more complicated.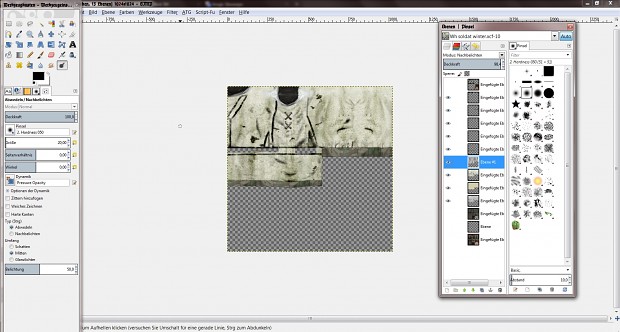 Activate the base layer and your soldier should looks like this: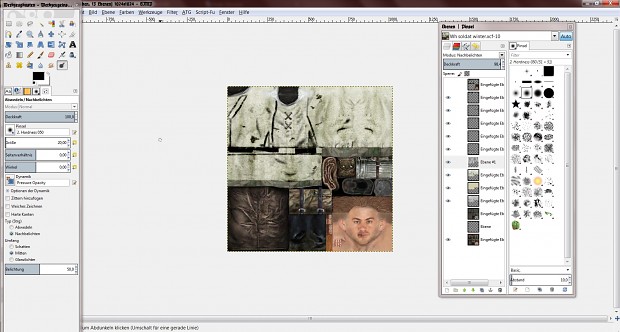 Now you have to add a shoe sole to the upper left corner and a belt.
You can also replace the equipment and the head. Head, equipment, boots and belt are taken form CH skins. The belt buckle is taken from an image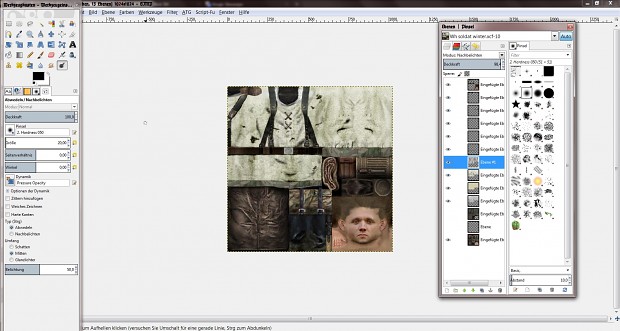 You can also replace the trousers like me, if you want.
And now, here you go! If you don't like a dirty, filthy and grassed guy, you can simply delete the layer of step 5 (the curtain like thing)