- Its a very simple and short tutorial, as those who already master basic porting methods this will help them to enhance their creativity.
-So we start with basic skinning, we go with tank tracks, as in previous tutorial I mention that old tank track creation method is kind hard to create tracks, but by transforming tank tracks as SKIN we can easily mold it to attach its VERTICES / VERTEX with both BODY and WHEELS, by assigning them as BONES to tank tracks.
- Please review following picture for better understanding, as by this method you don't need to use that old tank tracks method where this new method also gives more DEPTH to tank tracks ANIMATION and by this example you can also create same physics based armors and other objects like ANTENNAS where as for bones you can control them by POINTERS instead of any visible object and you can also give those pointers a PHYSIQUE MODIFIER to to make complete PHYSICS based MESH as to which pointers are attached.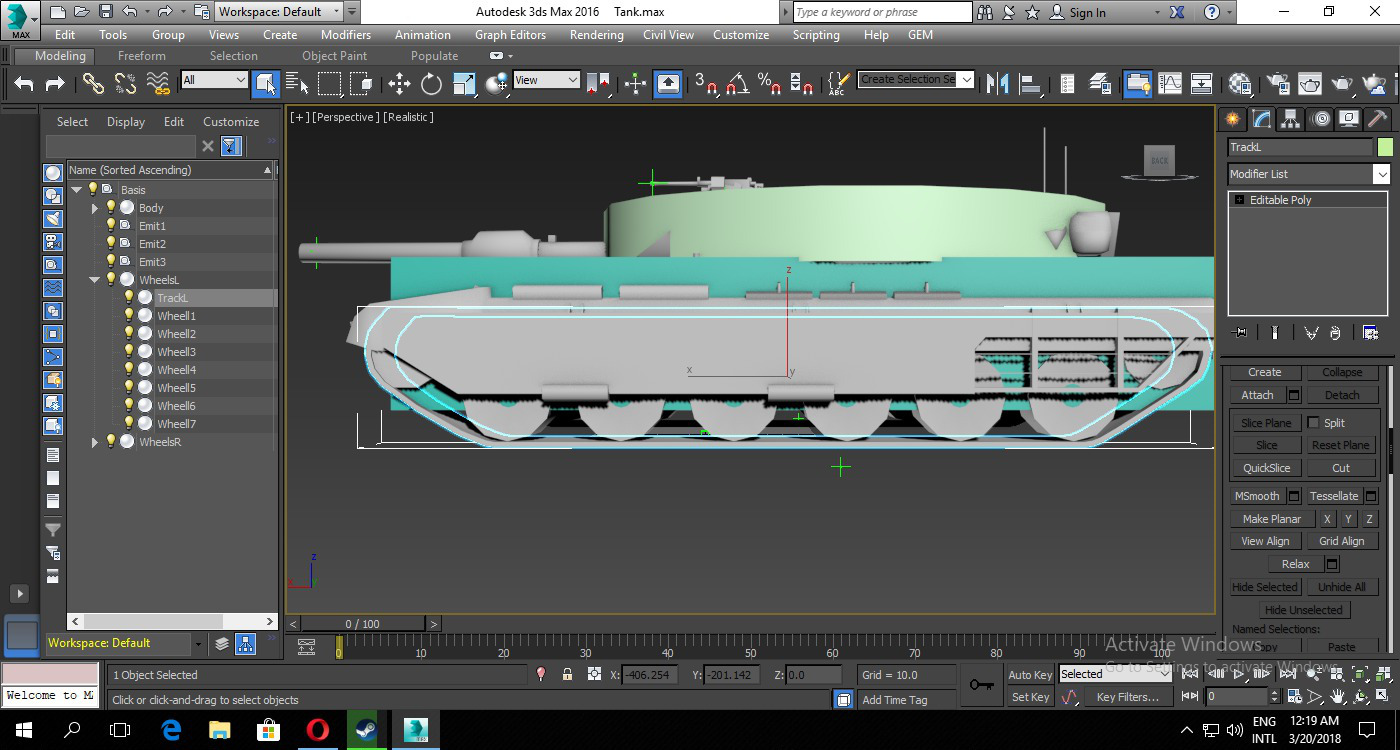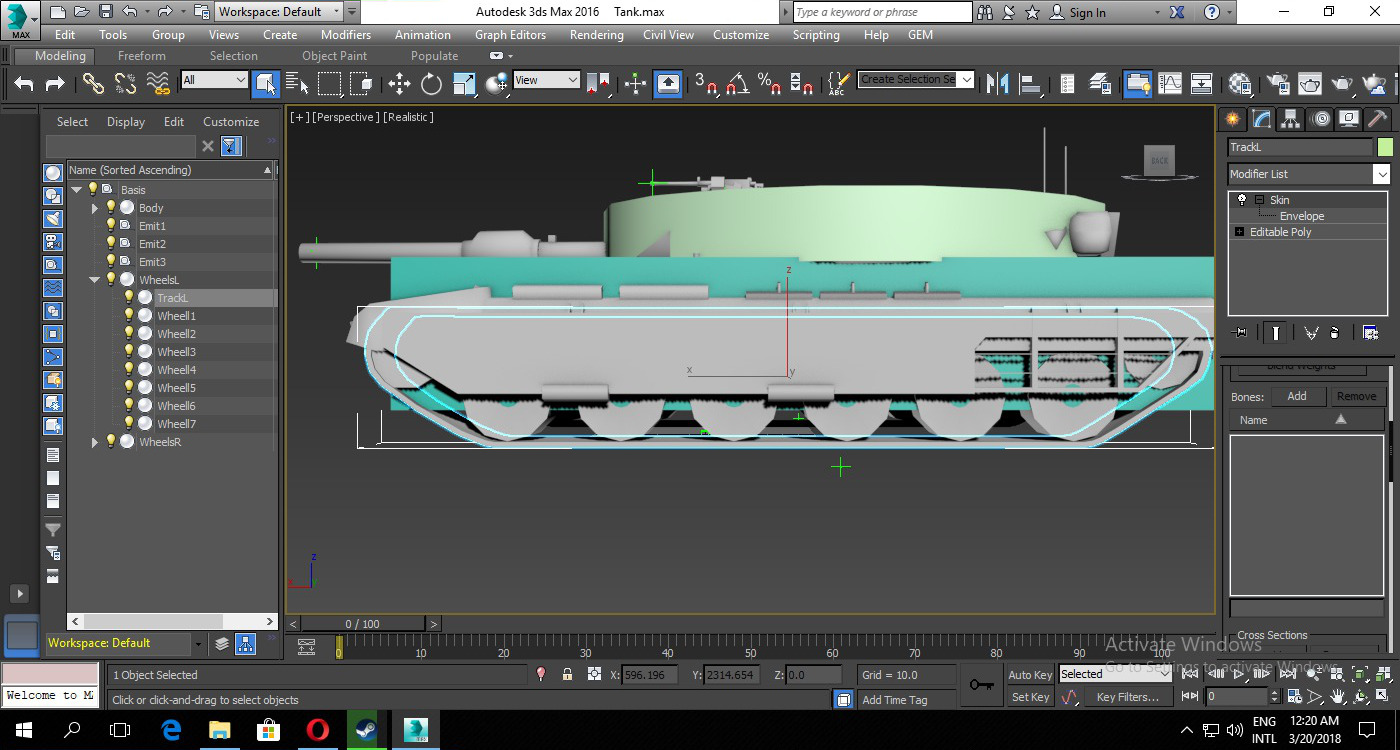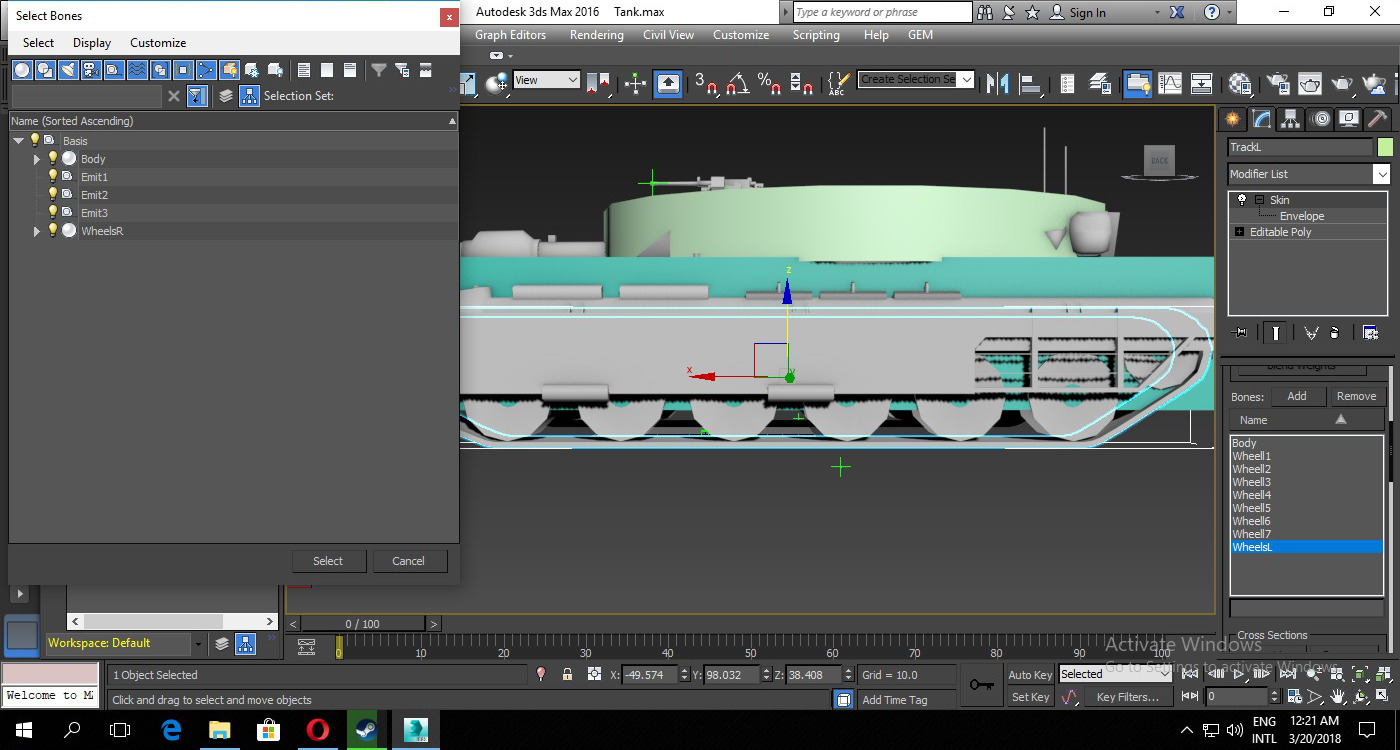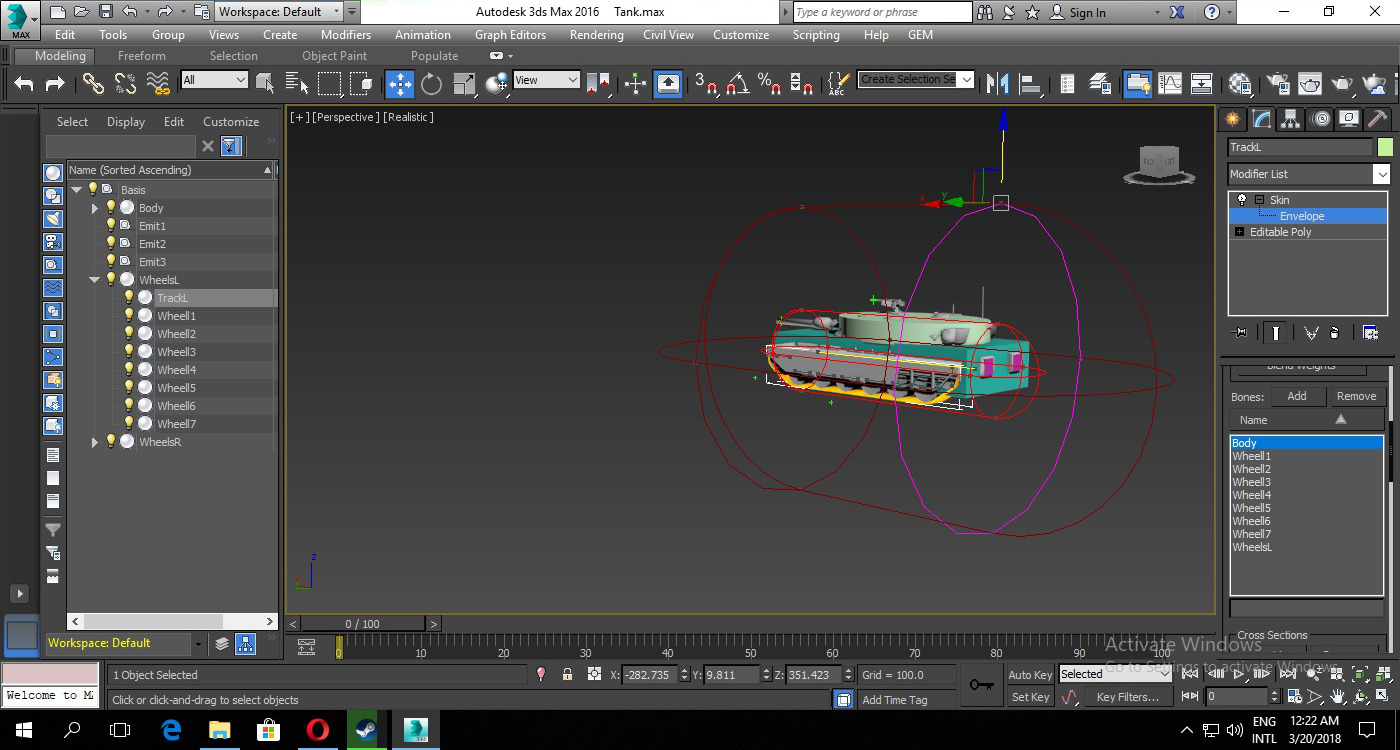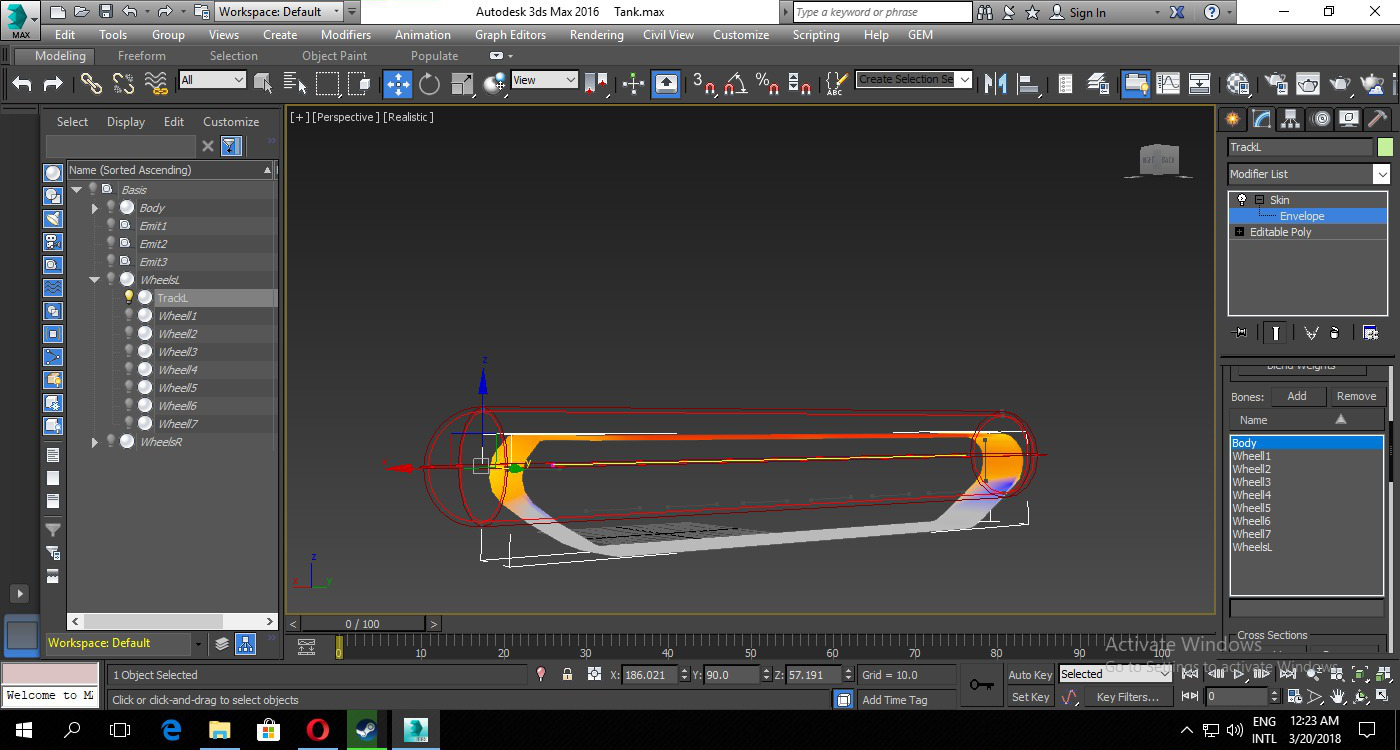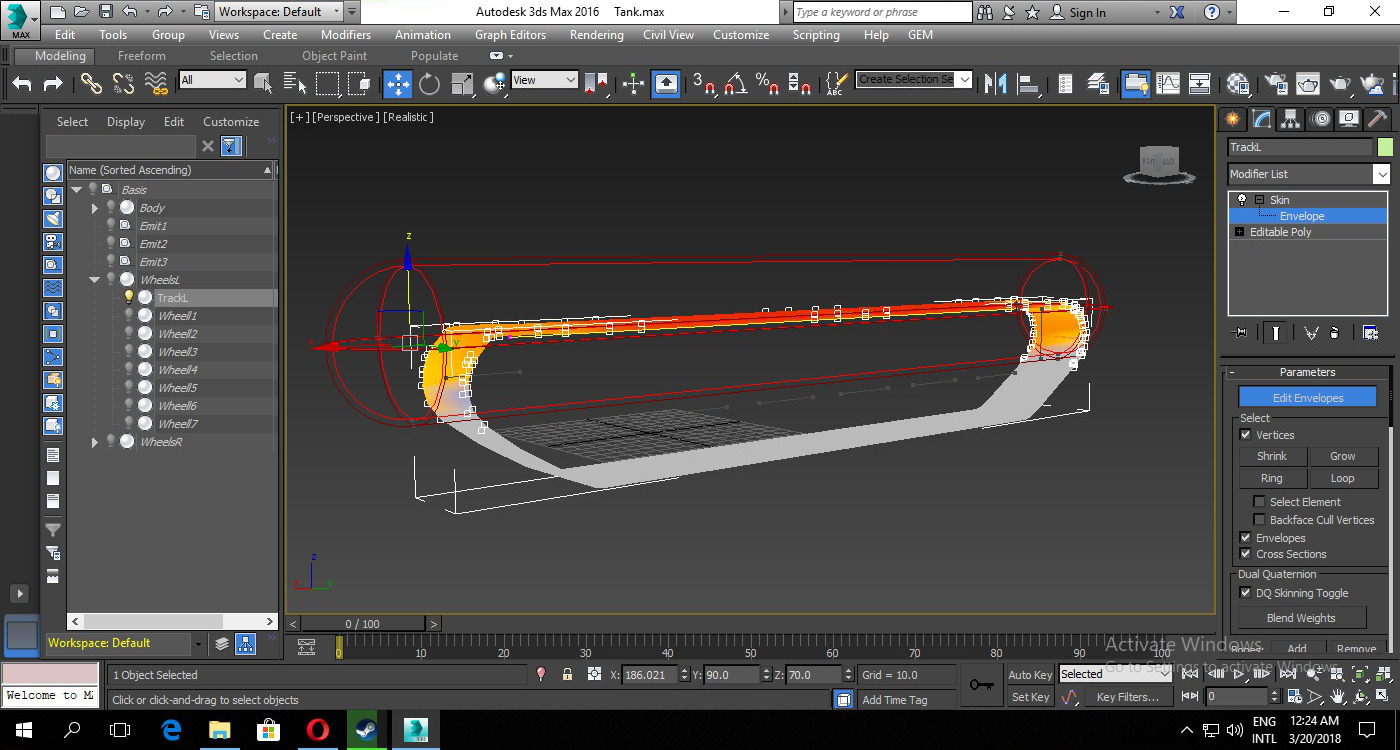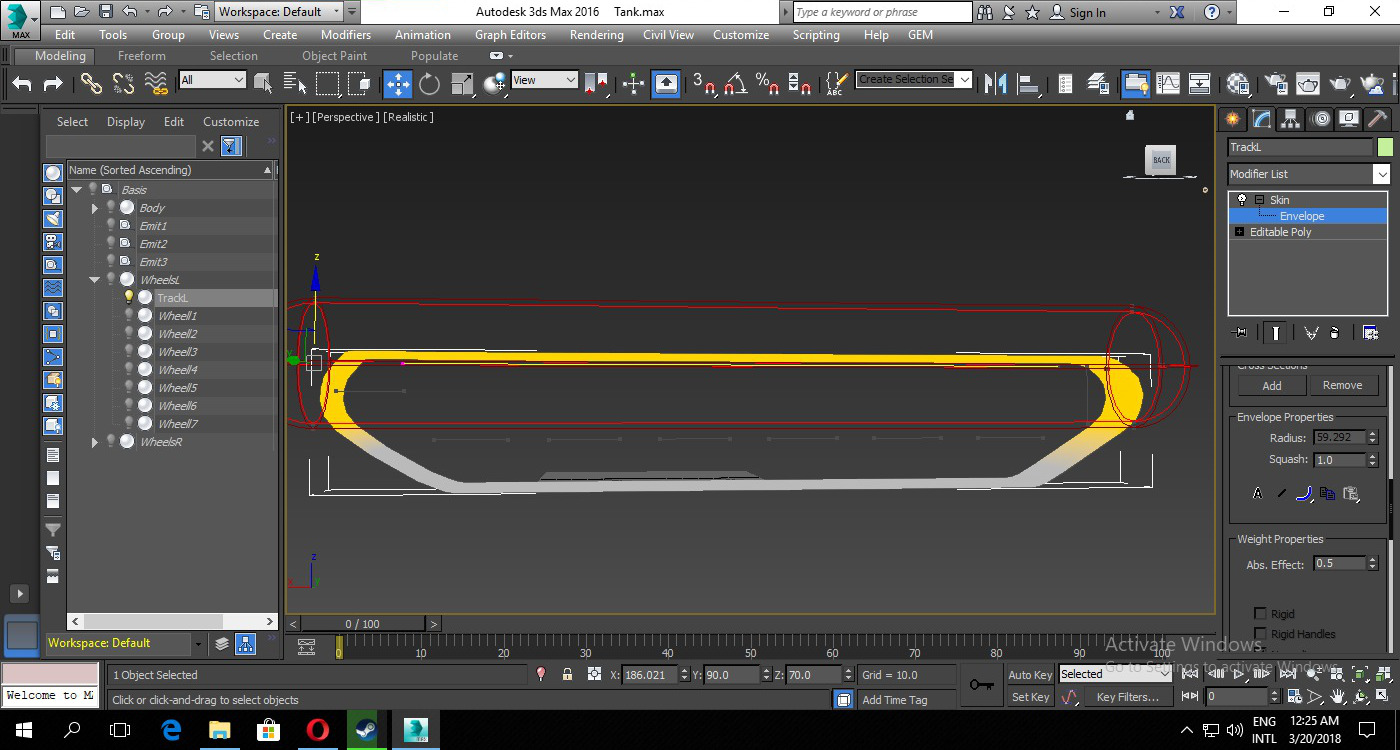 - And again these tutorials are just food for thought, where possibilities are more than that, so trials and errors are you best friends to learn.