Hey guys! We wanted to show off a a bit of what the freeform building mechanic in Meeple Station is like. In it you can build space stations on multiple floors that sprawl the entire map.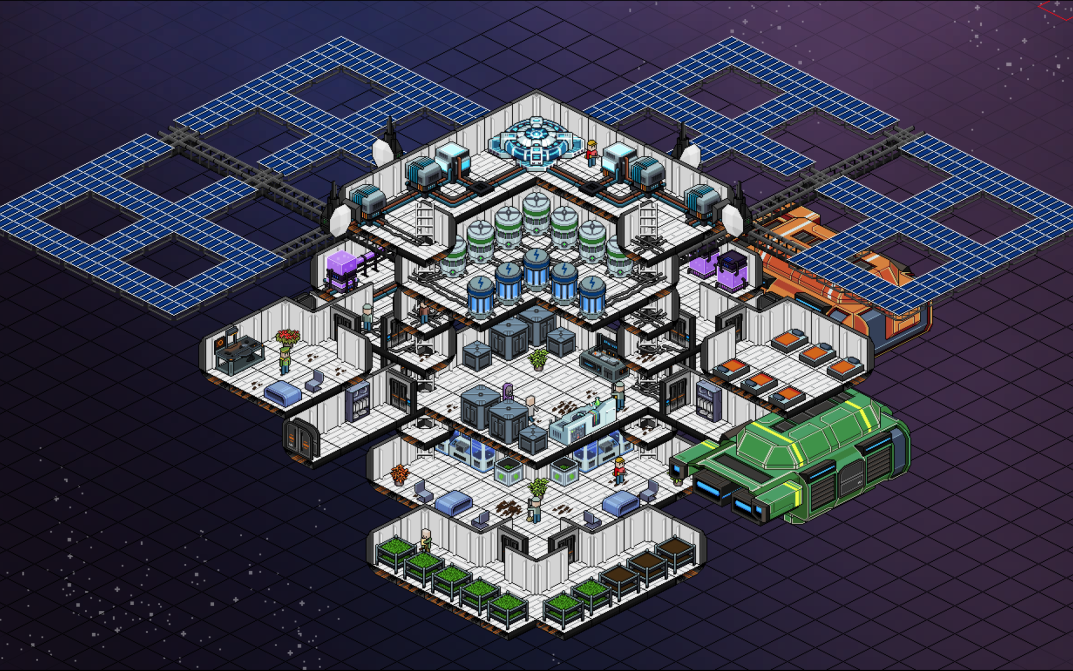 This one has a nice symmetrical feel to it doesn't it? The botonay cabins down below provide food for the entire station!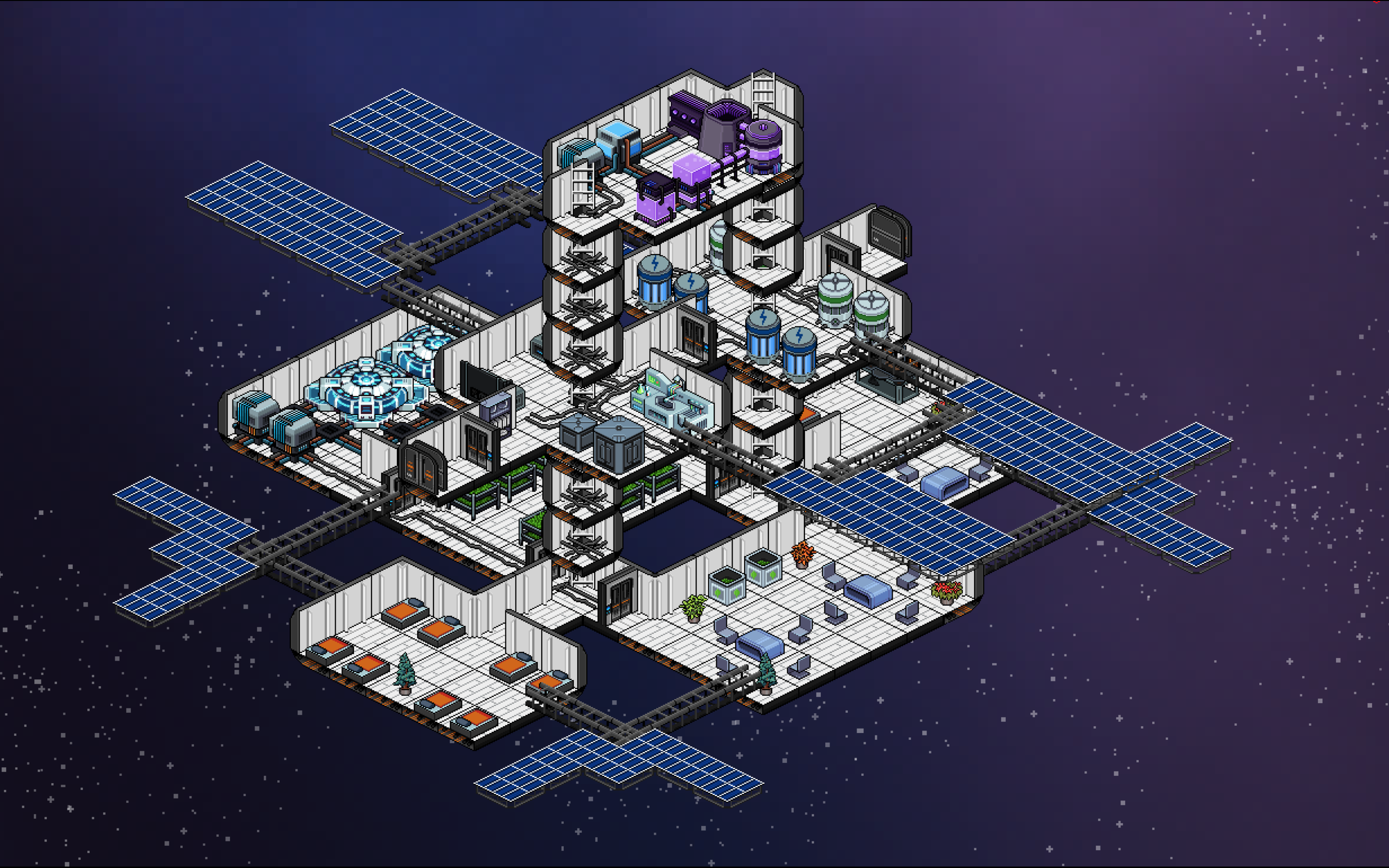 This station is prepared to move around the quadrant (notice the fuel station and engine on the top floor!)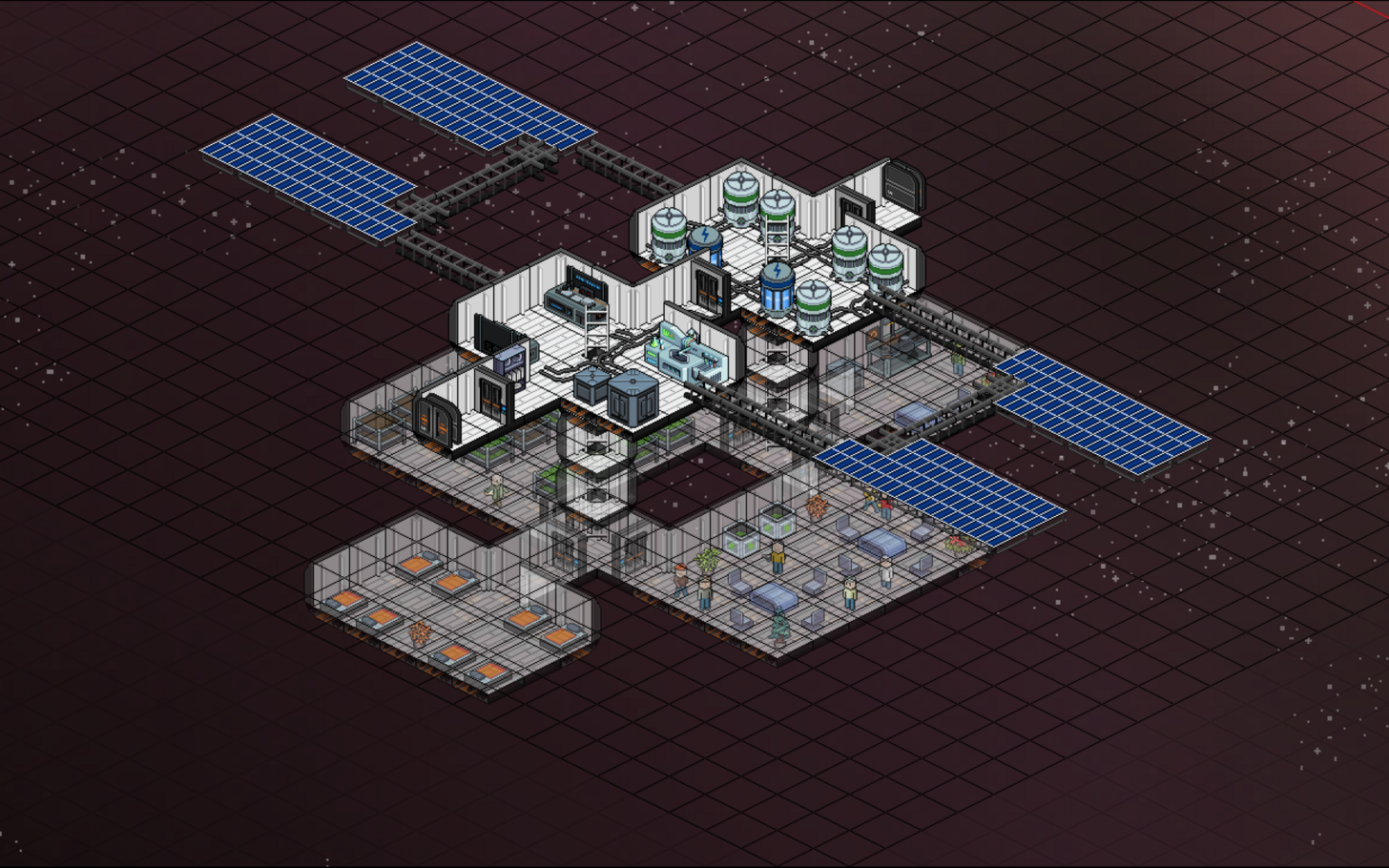 Here's a robust model, it isn't able to travel just yet, but it only requires a chemical lab, fuel pumps and an engine!
This one is more focused on keeping it tight and trading as you can see.
These are just a few ideas we're giving you for how to run your own space station. Keep in mind you'll be able to build it however you want, wherever you want in the quadrant. Will it be a chemical factory? A pirate haven? A mining facility? Your decision really!
Remember everyone if you enjoy what you see, and want to be kept up to date with the latest in Meeple Station news. Please wishlist the game here Store.steampowered.com and our discord server Discord.gg and remember, there is a DEMO here Voxgames.itch.io