It was a cool suprise when another couple of ship designs popped up in my email inbox, created by Tom aka DoubleEagle, Leviathan Crossfire Co-Developer. He obviously thought, if he ever had to land in enemy territory in the future, what space ship would he want to be on for that operation? And he shaped out a pretty clear idea of what his troop ship would be like: Let me present you the Nuvebian Chopper: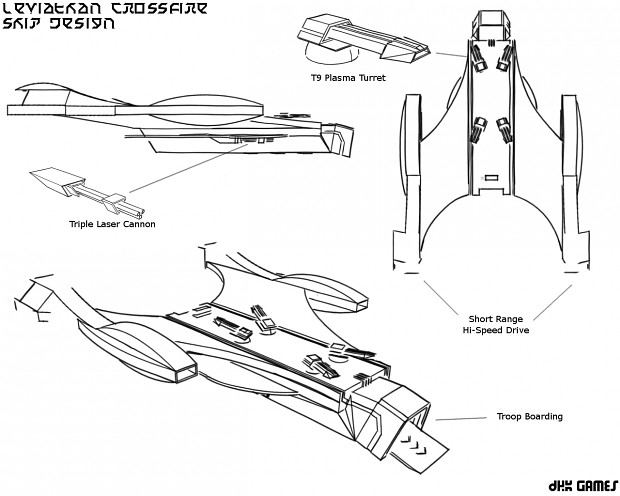 While heavily armored and armed on the first glance, the Chopper has some weak points (too bad man... always the same story!): It can fly on quite high speed, but only short distances, and additionally, it is not very agile. It cannot defend itself from enemy fighters for a long time, so don't be blinded by the T-9 Plasma Turrets installed on top - they deliver high firepower, but can be used for support fire only. Choppers are always protected by space fighters to make sure the package will reach its destination.
Here you can see a fleet of fighters and Choppers launching an attack from a Nuvebian Command Ship: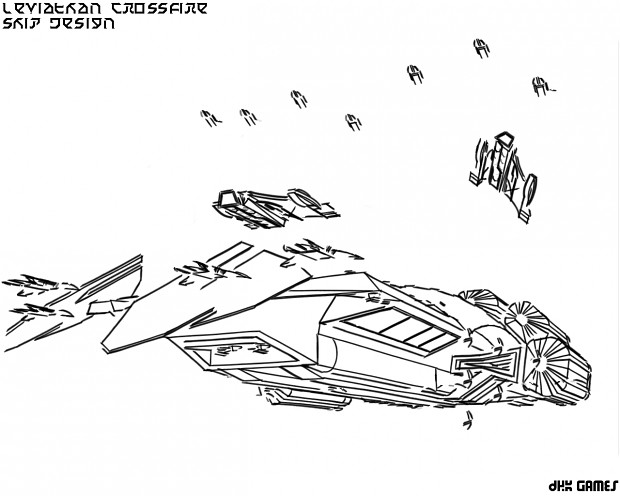 More Visuals
For a few who haven't seen it yet, let me hint you (in a veeeeeery subtile way) on the fact that we've released an alpha trailer last week:
We keep preparing for taking off into space with you!
Skynet
dhk Games