You probably know how important it is to have a good companion by your side - especially in very uncomfortable situations! For that reason we have been thinking about a special feature for Leviathan Crossfire that we would like to present to you today: The Robo Companion.
Not only is it much more flexible than a standard soldier by your side, but it can also read information from the environment so incredibly fast! It can detect incoming enemy units before you can even assume they're nearing up to your position!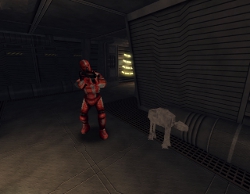 Your Robo Companion protects you...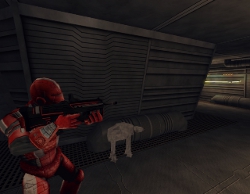 ...and is always highly attentive!
To say it straightforward: If you got the choice to have a bunch of soldiers by your side or just one Robo Companion, you would always choose to have that little friend of yours with you.
We couldn't think of anything that would be more useful and sci-fi at the same time.
If you got any ideas of what abilities the Robo Companion should have, like walking up walls or fetching small space ship pipes, let us know!
Yours sincerely,
Skynet
dhk Games