The first alpha demo for Leviathan Crossfire named Revelation is out now!

Get ready to experience:
• short but entertaining science fiction single player action
• an alpha tech demo representing what's been done so far
• the prequel story of the full game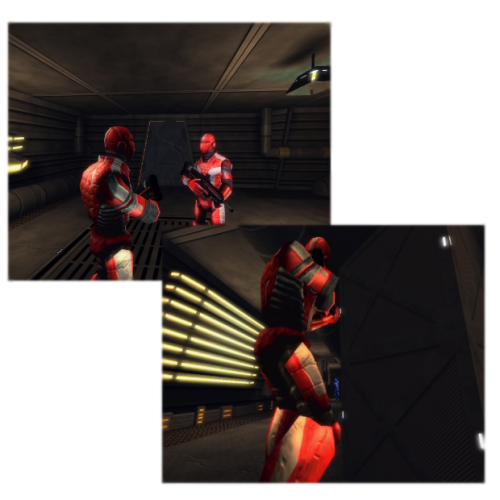 Story
In a distant future: The Rakan Empire is secretly constructing the most powerful space ship ever below the surface of their home planet. However, a secret too oftenly cannot be kept for too long, and the insurgent inhabitants of the planet Nuvebia are already sending their special forces to enter and investigate the Rakan underground dockyard.
In LC Revelation players will experience the battle from the perspective of a Rakan soldier, equipped with a high-tech future assault rifle. They have to stop the Nuvebian invasion. For the Empire.
Okay... enough info...
Here is a short tip on when to download the demo: Well... now!

We'd appreciate your feedback when you've played through!
Skynet
dhk Games