The Kickstarter campaign for King under the Mountain has sailed past it's funding goal in just 4 days!
If you've not been following us so far, King under the Mountain is a simulation-based settlement-building strategy/management game set in a fantasy world. You play as one of several different races with their own challenges and playstyles (currently only dwarves are in the prototype but at least playable orcs and humans are planned) and set out to found a new colony with a small group of settlers and starting supplies. You develop and build up over time, until you're managing a huge fully-functioning society with its own economy and industry.
Here's the latest trailer:


And here's how the current trend from Kicktraq is looking:
So even after hitting the goal the campaign is keeping up a decent momentum. We've just unveiled the following stretch goals: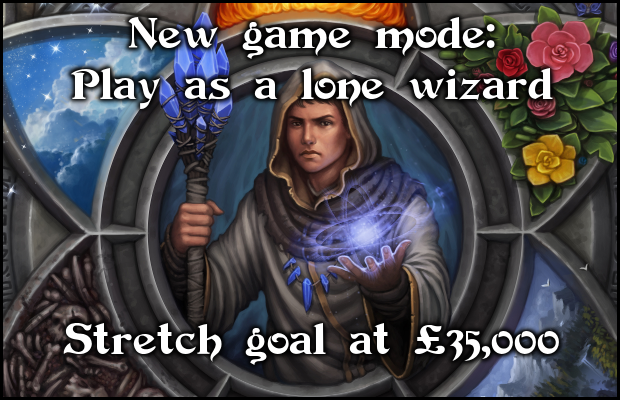 If we reach £35,000, we'll commit to releasing a free expansion for everyone which will add playing as an outcast wizard or warlock (effectively another "race" option). Magic is dangerous in the world of King under the Mountain and as a result you've been cast out of your society to fend for yourself against a hostile world. You'll want to build a defensible lair using the muscle of magically-created golems, placing traps and magical defenses for any foolish adventurers or mage-hunters coming for your loot or life. Once you've secured your hideout, adventure out into the world hunting for tomes of magical knowledge to extend your power and abilities. Perhaps you'll take your revenge upon those who cast you out in the first place?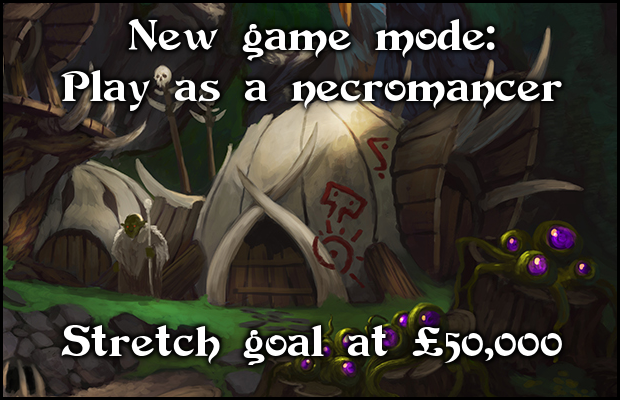 The second stretch goal works much like the first, committing us to releasing a big free update for all players, but instead of playing as a wizard who has been cast out through no fault of their own, this time you've decided to become a student of the dark arts of necromancy in search of the ultimate goal - immortality. As you expand your knowledge of magic in the domain of death, you will raise loyal followers from the corpses of your enemies. Send out your legions of undead to attack and conquer the surrounding areas, and later, the world!
So if you like the look of things, please check out the Kickstarter and consider getting in on the fun! Backing the campaign for a copy of the game (£13) is cheaper than it'll be once we go to digital distribution (Alpha 1 at £15) so it's the best time to become a backer!