We've just launched on Kickstarter! Here's the new trailer that goes with the launch:
If you've not been following development so far, King under the Mountain is a simulation-based settlement-building strategy/management game for PC, Mac and Linux. It's inspired by Dwarf Fortress, The Settlers, Dungeon Keeper, Prison Architect and Rimworld (amongst others), though the plans are to put our own unique spin on things to create a special game that the team has always wanted to play!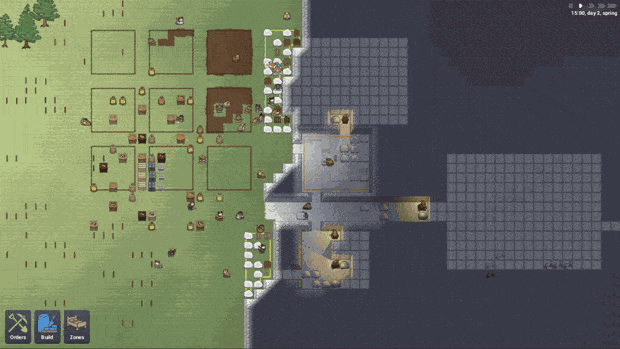 Development so far has been a little slow as it is a hobby project developed in what little spare time we have available. The goal with the Kickstarter is to split the working week between contract work and further game development (unless the campaign is so wildly successful it can fund a lot of development time).
Following the campaign, the target release date for "Alpha 1" is February 2019 to a platform like Itch.io, followed by a long development cycle of feature updates before transitiong to Steam Early Access most likely in late 2020. Development will continue from there, so it's a long roadmap, but this genre is uniquely qualified to benefit from a long early access period, layering new features and systems on top of each other while taking on player feedback.
We hope you'll consider backing our Kickstarter campaign and making the game a success!