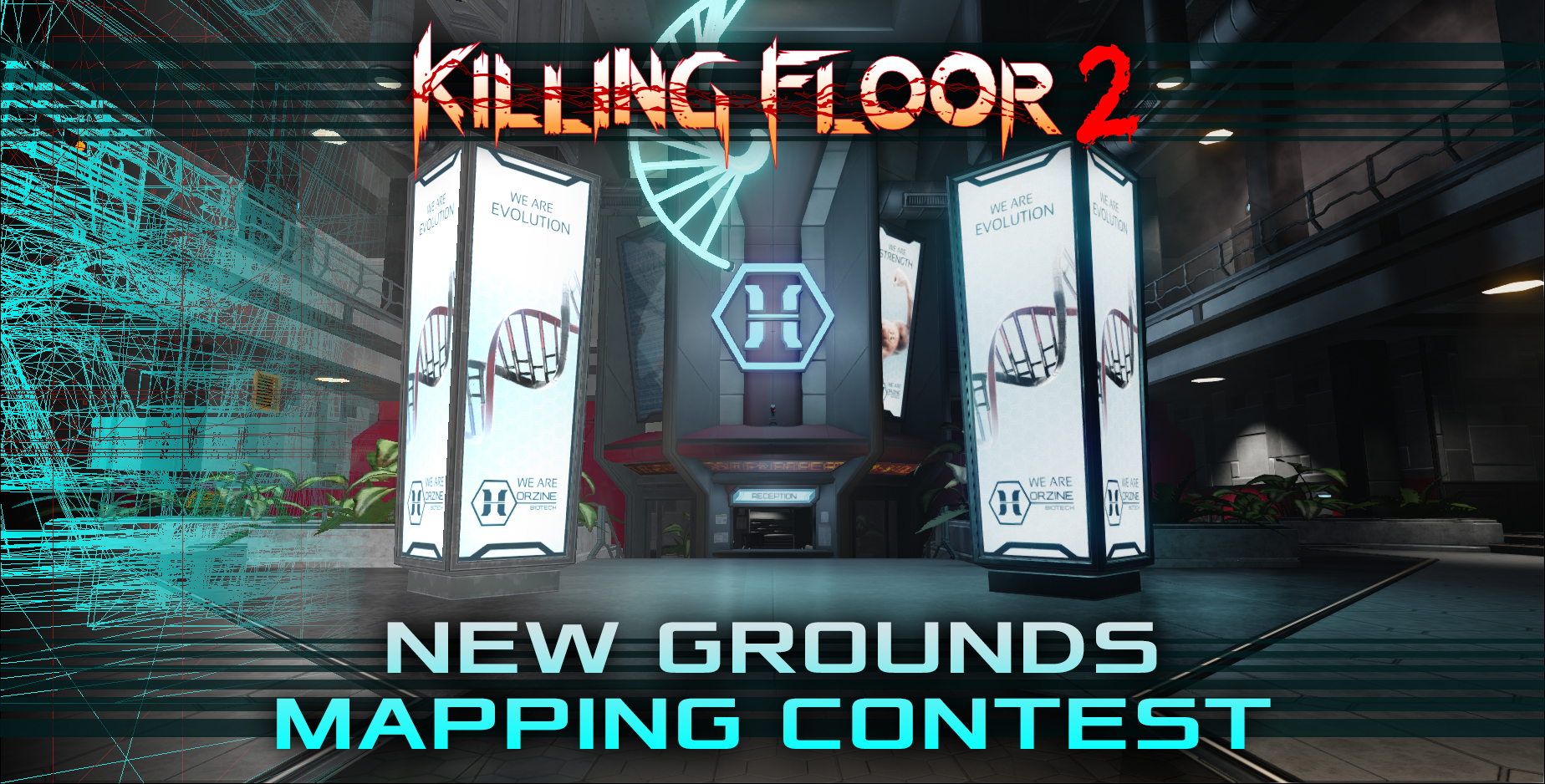 Modders, put your flamethrowers down and wipe the Zed guts off your toolbox - it's time to get to work. Mod DB and TripWire Interactive have joined forces to host the NEW GROUNDS Mapping Contest, with some serious cash on offer - to the tune of $50,000 (USD) up for grabs!

We want you to show us what you can do, what beautiful (or horrid) locations you can whip up that will be a great place to waste some Zed's. Read on to find out everything you need to know about participating, and good luck!
---
Challenge
There are two main categories for the contest: Survival and Non-Survival.
The Survival category is restricted to the base game mode, "Survival". We encourage you to implement "VS mode" and "Stand your Ground" into standard "Survival" maps, but it is not mandatory.
The "Non-Survival" category includes the other game modes: "Hold Out", "Endless", and any custom mode, provided that the mode is playable using an existing supported game-type as provided in the "WorldInfoProperties" of the map.
If you make a map that is eligible for both "Survival" and "Non-Survival" you can submit your map into both categories, but the map can only receive one prize total.
---
Prizes
The $50,000 prize pool is divided between both categories, with $25,000 available for Survival, and the remaining $25,000 available for Non-Survival.
Within each category, the winners will receive:
1st place: $10,000
2nd place: $6,000
3rd place: $3,500
4th place: $3,000
5th place: $2,500
---
Judging
While we will be looking at community feedback about the entries, the final decisions will solely be at Tripwire Interactive's discretion. The following are key criteria for the "Survival" map mode contest:
Gameplay
Performance
Creativity
Atmosphere
Complexity
Polish
Key criteria for the "Non-Survival" map mode contest follows the same key criteria as a "Survival" map with the only major discrepancy potentially occurring in the gameplay field. Since "Non-Survival" is a broad category, gameplay is summarized by saying if you create a special type of map, all its intended systems need to be operational.
For more detailed information on how entries will be judged, visit the main competition page.
---
Entering
Entering the contest is as easy as wasting Zeds. Submit your map via the links below and you're golden! You are encouraged to submit your entry to the Steam Workshop, but this is not a requirement for the contest.

NOTE: you can submit more than one entry but are limited to only one prize per category.
---