There has been some discussion about whether KEL Reaper of Entropy is a sandbox or not and we felt we should clarify matters.
Let's start with a brief description of the core gameplay: you're a walking, talking skeleton and you interact with villagers. You can talk to them, gossip, offer to help them; you can kick and scare them; and you can give them items according to what each villager accepts (food, gossip, tools, drinks etc).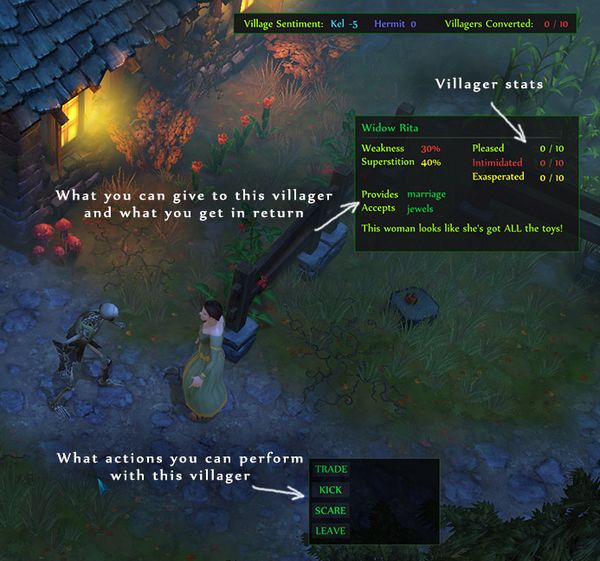 There is a high level of freedom in KEL, since you can do whatever you want and choose among multiple ways to handle quests.
For instance, you can get a villager to attack you and curse him to death. Or you can produce false proof to accuse him of a certain crime, and the rest of the villagers will gather into a lynch mob and execute him. Or you can spread rumors that cast a bad light on him and he might commit suicide. The exact how of things depends on each villager, but you get the point - multiple ways to a goal.
However, KEL is not a sandbox game. There is a finality to the game - you need to convert all the villagers to skeletons, i.e. kill them or get them killed.

Once the villagers get converted, they'll show up as skeletons among the ancient / magic ruins, and you cannot interact with them anymore, therefore there's nothing to do in the game anymore.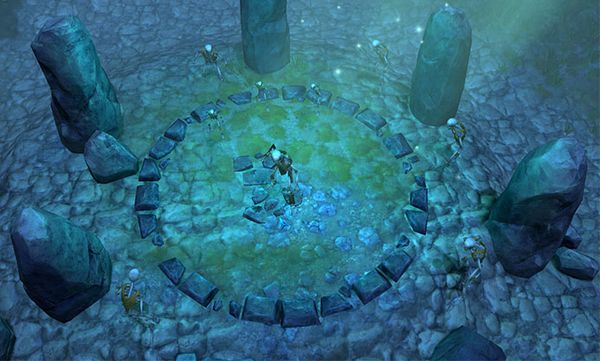 In addition to the main goal of turning villagers into skeletons, there are 15 achievements to complete, including one for the number of times you die, how many new curses you learn, whether you like intimidating people like a famous, hardcore roller-coaster and so on.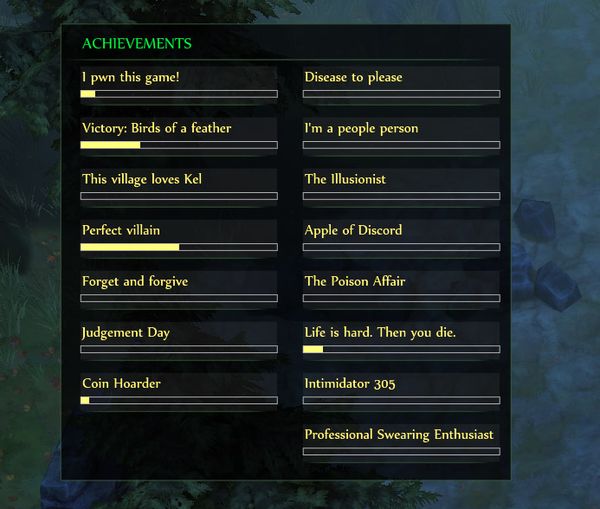 In all likelihood, you'll have to play the game more than once in order to complete all 15 achievements.
So we hope this update has shed some light on the gameplay of KEL Reaper of Entropy. To conclude here's our gameplay teaser. It only gives a glimpse of the gameplay because otherwise we'd have to put too many spoilers.
Remember you can purchase KEL on IndieGameStand!
Have a good one!