Job Simulator is a game that comes as a free pack-in for anyone who pre-ordered a HTC Vive. However, now that the Vive is on-sale, new purchases of the headset won't have this game included. To that end, fans and potential customers took issue with Job Simulators original asking price on Steam - US$39.99.
Developer Owlchemy labs responded to the feedback by lowering the game's asking price by $10, to US$29.99. In a post featured in the game's official Steam news feed, Owlchemy labs elaborated on the decisions behind the original price point, and the new reduction.
"With the launch of a brand new platform, no one quite knew what to expect, so we had to use whatever metrics we had available to us. With 15 people on the team and over a year and a half of time in development, a ton of human-hours have been dedicated to the Job Simulator project. That makes it quite an expensive title to produce ... In order to recoup our costs for the smaller audience, we placed what we believed to be a competitive, but fair, price on the game."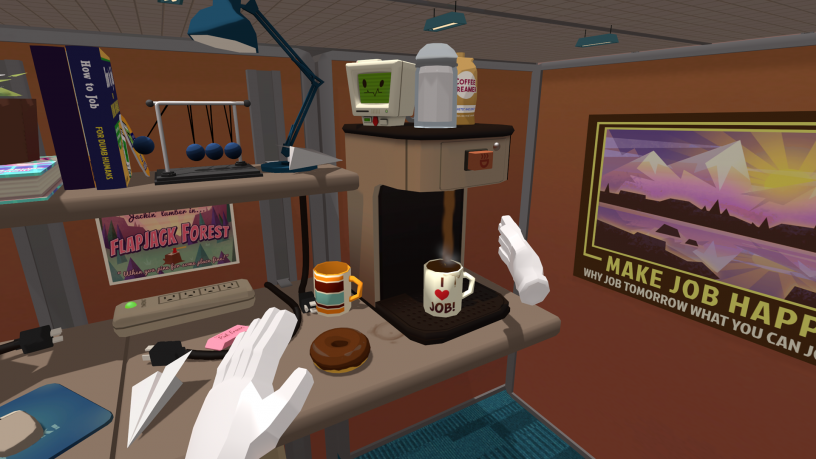 Much of the negative feedback that resulted in the price reduction took issue specifically with what the responder felt was a "VR premium" in the game's original price. Users said, "A lot of these VR games seem shockingly over priced," and that the figure was a result of "[early] adopters [privilege]". Many made comparisons to the price points of other "joke" games, such as I Am Bread, and Surgeon Simulator. It's this feedback which led to Owlchemy Labs' decision to bring the price down. As the developer continues:
"This will allow even more people to experience the mind blowing moment when you realize your hands can truly work in VR -- and then be used to throw a stapler at your boss. The community has been sincere and honest with their feedback, and so we're responding."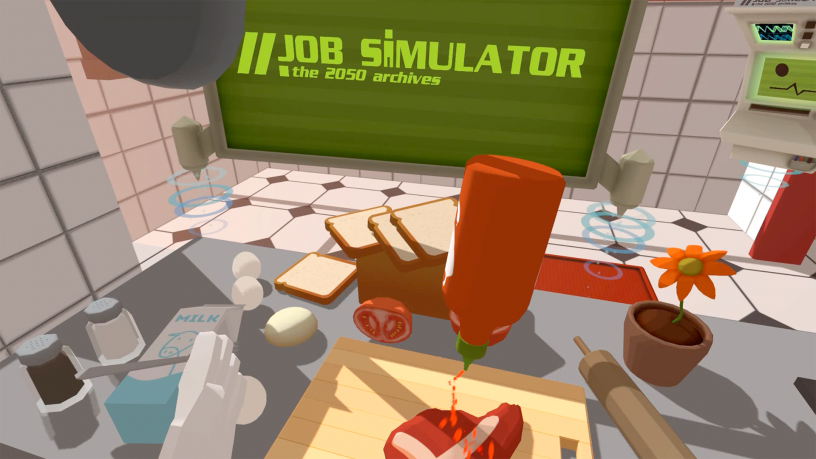 Interestingly, anyone who purchased Job Simulator at its original price can request a Steam refund, even if they've played for more than the standard two-hour refund limitation. Owlchemy Labs mentions this refund period will end on April 26.
It's understandable that early VR developers would want to provide themselves with a financial safety net in terms of a higher asking price - especially when the platform they're developing for simply hasn't had time for the adoption rate to make smart business sense. At the same time, to a paying customer, a game is a game - regardless of whether it's exclusively for VR, or not. And many players simply thought the couple of evenings worth of entertainment Job Simulator provided simply wasn't worth its original premium.