Guns and Souls

I already had a list of things added to my asana tasks. I have a cross-hair already to help with targeting the embers (Medievil also had a cursor of sorts, so maybe it's ok), what else can I do with the cross-hair.
A pistol was in the list, but that also shoots one bullet at a time – according to the time period I have in my mind for this – so that's basically the same, but less magic…
How about a shotgun? That's better, but I still want to be able to hold the axe and possibly throw it around at the same time.
What about a magic pistol then, that sort of fires like a shotgun and is powered by the same ember magic (which is blue, even though it is fire based(annoying) and shoots with a spread – because the ember breaks apart of course – let's bring in a pistol I bought for a game with pirates I was making and see how it goes:
I put together a small area to get a sense of what I will need to do for levels, I feel I will end up increasing the amount of zombies I thought I would need, so I will also need to work on the random variations and textures to get something that works. Some audio effects also added and some systems added to the gate and chest.
So as I was working on one of the skeleton enemies – for which I have the intention of them exploding into bones like I did with Bashing Orcs – I figured I could make giblet versions of my zombies as well and give them that extra juice.
I spent Sunday morning cutting up the zombies and then in the afternoon I implemented the code:
Facing zombies in the graveyard is most likely going to be the first experience you will have in the game, I want to make it enjoyable and juicy. So I went over the zombies and made some quick textures, including normal maps, even small details like the chunks missing are noticeable and readable during action, this is probably close to the final look I will be going for, at least for the first version of the game.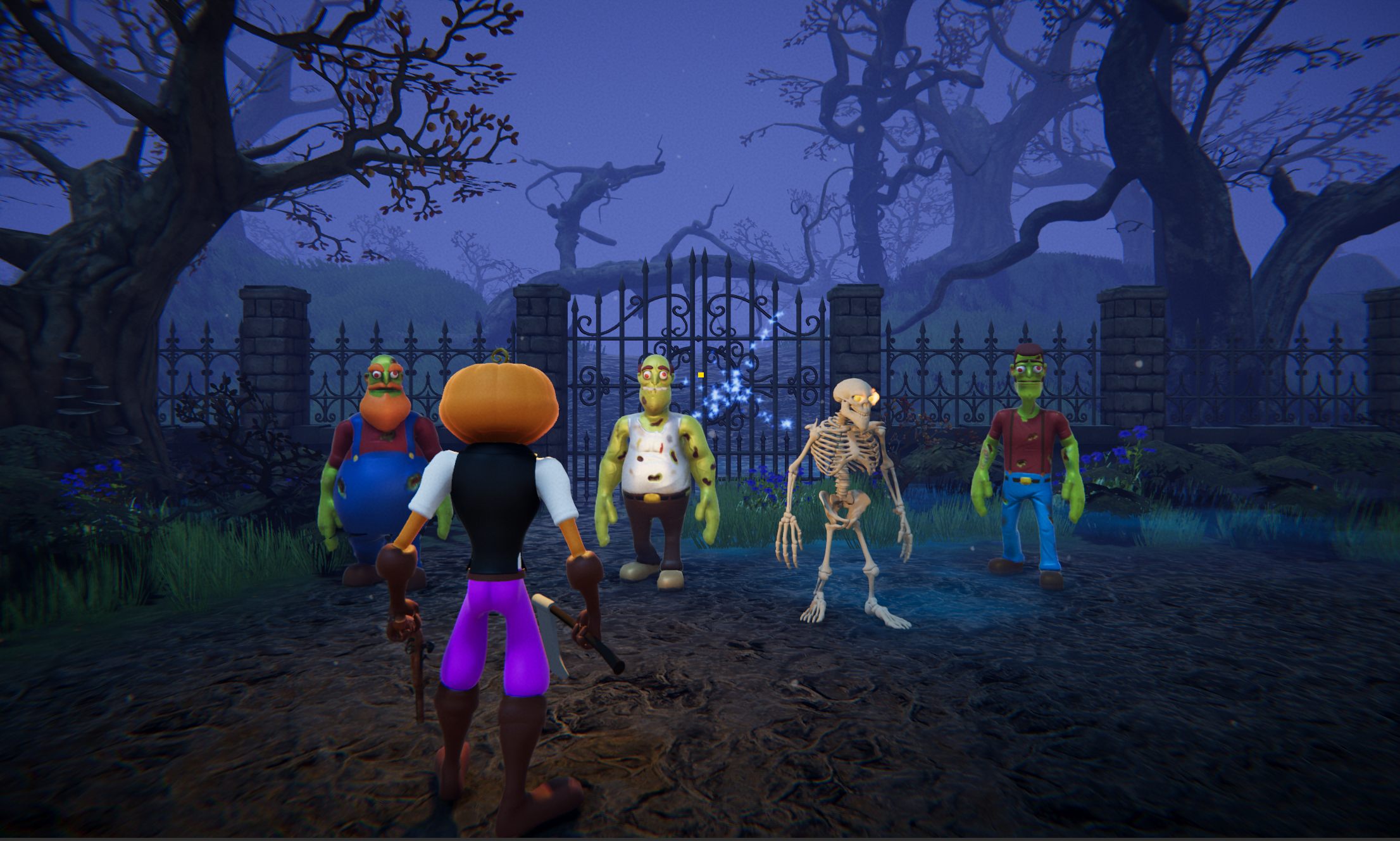 I made the skeletons attack, so that's out of the way:
Next Skeleton Archers, Hell Knights, Axe improvements and more