On November 30 the Boneyard Arena Expansion went live for Iron Grip: Marauders! The Expansion introduced a whole new region with new exciting units to add to your army as well as a completely revamped player vs player (PVP) battle system.
The Walker Boneyard
The new region, the Walker Boneyard, is accessible for players who have completed the Mysterious Stranger quest line, which is around level 15. The region can then be accessed through the World Map.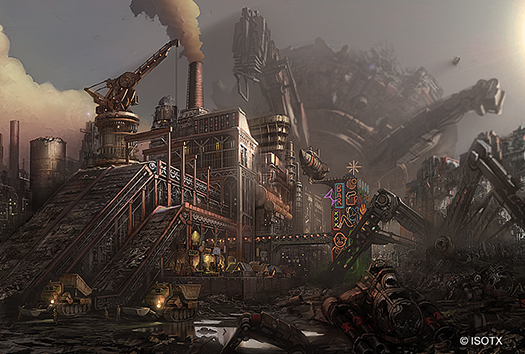 When you've landed in the Walker Boneyard, there are several options. There is a new bar (Joaquin's Bar) with new raids and smuggles, and these battles have new maps for you to discover!
In the Walker Boneyard you may run into a fellow called Vilhem Gernott, an old Trucker who is always looking for some bold marauder captains interested in dangerous adventure for excellent rewards. You may even be able to add another hero to your team!
Of course a new region wouldn't be complete without brand new units! The Walker Boneyard will offer completely new units, both researchable and licensed and even collectable Black Skull units. There will be a separate Black Market for these new items in the Boneyard.
The PVP Arena
We are bringing back PVP! Players can now match their armies against each other in 3D battles with other players in the game! You can choose which map you want to fight over, and then select units in conflicts ranging from 400 up to 1000 deployment points.
And check this out: you don't need to spend energy to play PVP!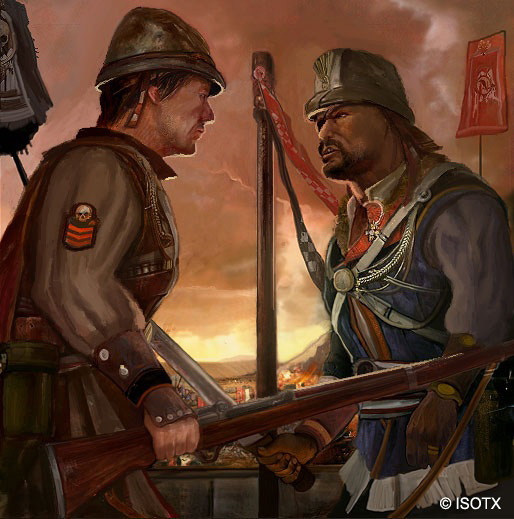 So what if you lose a battle? No harm done! Units which are destroyed in PVP battles are never permanently lost! After the battle, they are safe and sound in your storage. Your wins and losses are visible on your profile in a separate counter, so you can always check out your opponent before starting!