When I founded Homegrown Games in 2006/2007, I had a clear vision in mind: 2-3 experienced games business veterans working together with 5 - 10 "skilled amateurs" like modders, mappers, emerging 3D artists e.t.c. on small, but innovative projects. Most of the time, the idea turned out ot work well, although work was sometimes quite chaotic with a dev team spread all across the world. Sometimes it payed off for the game, sometimes it payed off for me, but most of the time it payed off for the youngsters that joined us. Let`s see some examples:
1. Peter Siedl aka "Balthor"
He basically founded the company together with me, but wasn`t much a businessmen - rather an artist. A great artist. A genius artist. He did this:
His page can be found here - and his work for Homegrown games was a start into a successful career in games business, right now he`s working in Hamburg, Germany, as 2D Artist for a BIG games developer.
2. Christian aka "Huma"
He was our first sound engineer, audio wizard, video cutter, postproduction guru. Still he works occasionally for me - but he`s now in the big business, too - as fulltime employee at the Sproing game studios, Vienna.

His Blog and page can be found here.
3. Med-Art
A dedicated 3D Studio from Volgograd, Russia. Med-Art did ALL static 3D assets for Painkiller resurrection - which means they did all the maps and levels, too. And guess what? The latest Painkiller game, called "Recurring Evil", was entirely done by them.

Don`t get me wrong:
All of them payed their prize to get up as high as they are now. Means ridiculous payments, tons of work, 70-hours-weeks and sometimes even being affected by the bankruptcy of the publisher and loosing money they were expected to get. But in the end, most of the people who came as modders or dedicated amateurs to Homegrown Games leave us with an emloyment contract for one of the big game makers in the business. And we`re pretty proud on THAT.
Having said that, lets take a deep breathe and cry out to the world
Welcome, Mike!
Meet Mike aka 21n who caught my attention by some pretty good modelling for his own UDK-based project. Like this building here: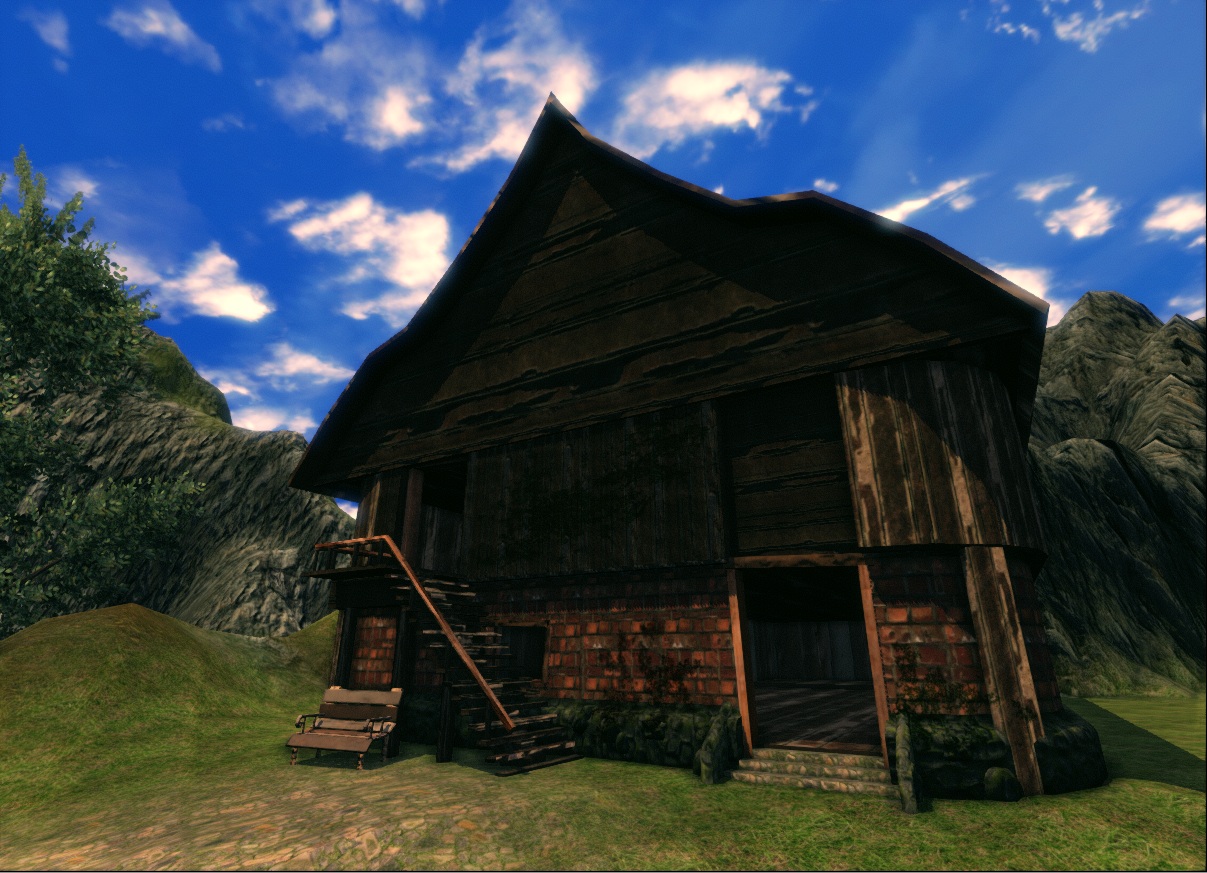 I gave him a notification in the boards, he wrote a message, and after some talks and little negotiations (Homegrown Games does pay, but not as much as Rockstar, you know...) we had a stunning new 3D artist aboard.
Mike has already created first themed 3D assets and environments (all of VERY good quality) for both "INTO THE DARK" and "HIGHLAND WARRIORS BATTLECRY" during the last week and is now pretty busy with our mad demands.
Needless to say, we wish him a successfull career, too. But first he must work with us on the next 2 games. At least ;)