A new version of Interstellar Defence Troops is finally released. Along with minor game optimizations, featuring new game backdrop.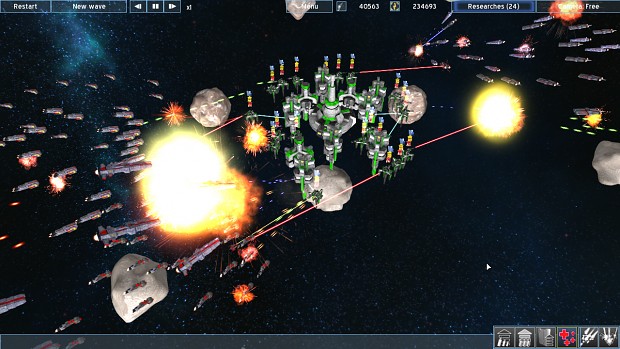 Picturesque game backdrop creates atmosphere of a long distance journey through the far away corners of our universe. Giant planet with vast asteroid belt slowly rotates, introducing the depth of far space.

Interstellar Defence Troops presents dynamic gameplay, light resource system, four challenging game modes, atmospheric music and gorgeous backdrops.