In 'I, Mayor', until now, buildings were bought only with money. Now four new ressources are in testing. Namingly being wood, stone, iron and petroleum. I am testing them at the moment, upon being adjusted correctly they can be fully implemented into the game.
Ressources can be bought on the market, where the prices are changing continuously. If you do not have enough ressources to build something, the ressources will be bought automatically at the current market price. Like that, the market is not a must, but for being productive a good way to save money.
If you want to, you can let me know by commenting on this post, what you think about the market or how you would improve it. Thanks :)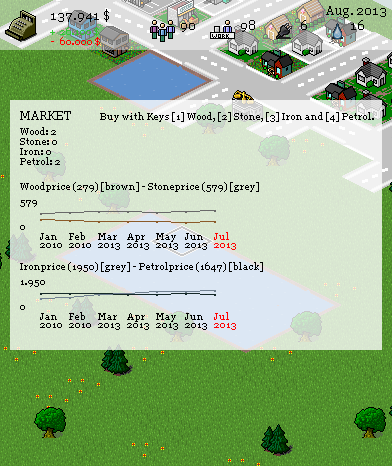 Since 'I, Mayor' is near being released, the game is now fully translated into english, making it accessible to the whole world wide web.
See you around :)
toddy