Wowza! It's been a crazy few months since we launched our very first demo. Let's start with some numbers:
Over 2,800 downloads across all platforms
Over 27,000 views
Dozens of let's plays and reviews
And a discord community of over 80 Horrorvalians!
We've been overwhelmed by the positive response to HorrorVale and we can't wait to see even more people get their hands on it. While you've been playing though, we've been working! Here's a few notable updates since our initial launch:
New Skills!
Aside from Alice, you'll recruit two additional buddies in the demo to help you fight. We've fleshed out their skills and abilities, including some snazzy new animations for each. You'll also be able to see our fancy new battle UI, utilizing tombstone technology to display each character's health, fear points and status.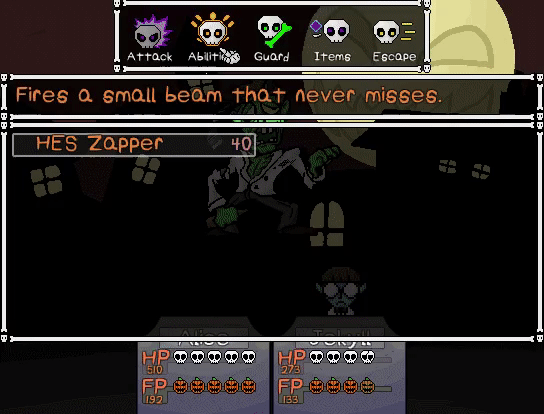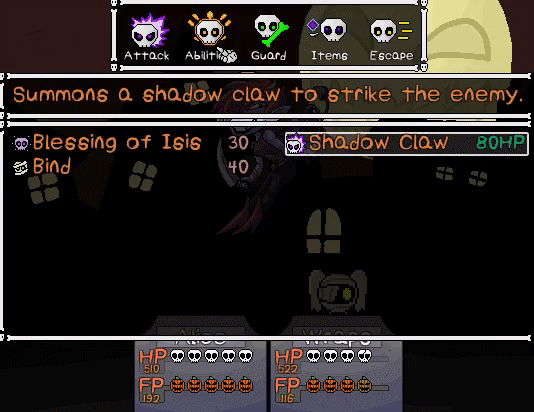 New Art!
When recruiting said buddies, you'll now be treated to some full screen art of Alice and her new pal. Lovely!
New NPCs!
If you played our first demo, you may be familiar with the eccentric shopkeeper Alarkus, who had a potion selling tent set up in HorrorVale town square. It is with a heavy heart that we announce he has been called away on "urgent business", however an eager entrepreneur has taken his place. Meet Jiang!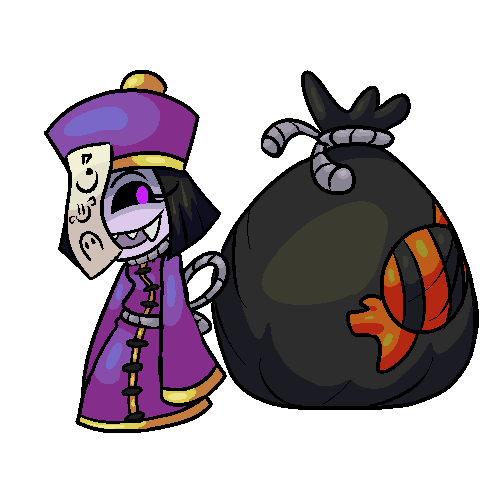 Anytime you see her, make sure you see what she's got!
She's got a lot of useful wares, just don't get too close. She might take a bite out of you.
New Party Members!
Thanks to some serious generosity from our Patreon supporters, we've been working on our first sponsored party members. There will be a maximum of 10 sponsored party members and 2 of those slots have been claimed already. The first character we can reveal is gourd gangster Jack, designed by MythicOtter. He won't be present in the demo though, so you'll have to wait until the full release to get to know him.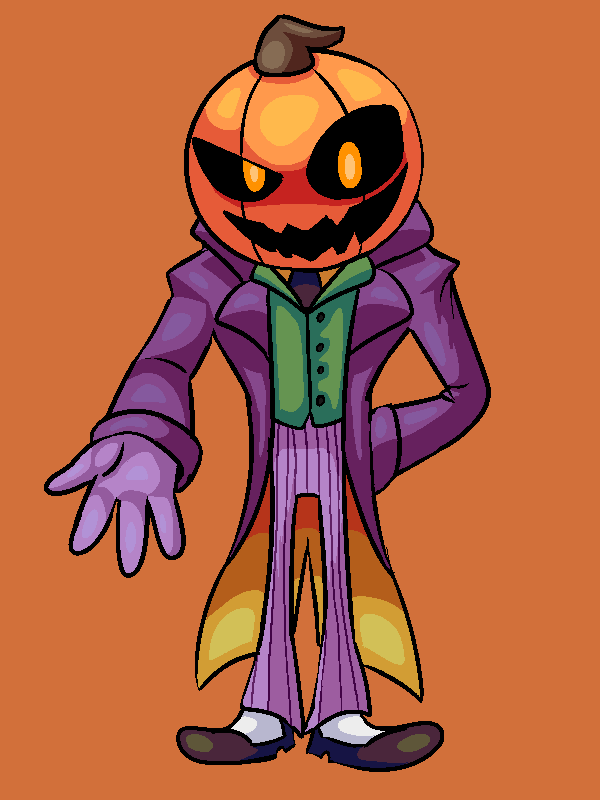 There have also been a slew of smaller changes, including bug fixes, extra visual details, new NPCs to talk to and more secrets to find. We've got a "version 2" of the demo planned for an April/May release which will include the entire first area of HorrorVale! By comparison, the current demo contains around half of the first area, so demo 2 will be twice as long. That's a lot of content!
That's all for now, but make sure to follow us on twitter for smaller, regular updates and check out our other links below. Thanks for reading, folks!
Follow us on Twitter!
Subscribe to the HorrorVale YouTube channel!
Come chat with our Discord community!
Support us on Patreon!