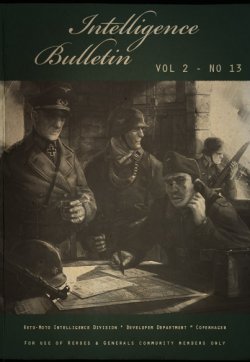 A new build is finally up! The Campaign and the Action game is finally tied into each other, and accessible and playable for all alpha-players! We're opening the servers 24/7 for alpha-players next week, and we'll also deploy another build with some more features.
With the recent success of crowd funding at Kickstarter, we've decided to create our own crowd funding model - this will be in the form of "Warbonds", where you can support the development of Heroes & Generals, by buying Warbonds, which will give you a monthly ingame-interest back in "gold". We'll go more into details with this in a later blog-post.
Last week, games journalist Leigh Alexander (Gamasutra, Kotaku, Edge, Wired, plus many more) visited us for two days, and the results of her visit, can be read in this well written article at Gamasutra.
Next week we'll also send preview-keys to a bunch of cool games journalists, so we hope that you'll all help us by playing Heroes & Generals as much as possible, to make it all come to life!
Propaganda this Week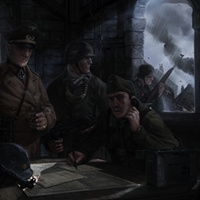 Gamasutra article about us - how we work with our community, and how making an online game is different than making blockbuster console games as we did in the past. Read it here!
Developer Blogs this Week
"Once in a while we feature one of the developers from the team and tell you a bit about who they are and what they are working on. This time it's our very own medic: Support Manager, Peter Thorsø Rasmussen aka. Reto.Bacon." Read More
By Reto.Vashu, Flash Programmer
"We have had a good amount of feedback from our fanbase about everything from armor thickness to how time in the game should work and finally new features that would help make the campaign part better. If there's something I like, it's suggestions about the campaign section, because that's what I'm working on!" Read More
By Reto.Bacon, Support Manager
"As promised last Thursday, here is the second part of News from support." Read More
Team Debriefing
Design
Reto.RedBjarne, Game Director
"- boardmeeting
- warbonds design/demo
- skinning of a few more GUI components
- bugfixing price label.
- readying 2nd iteration of weapon-mod gui - a few simple items need to be converted to components before this goes to Reto.Vashu"

Reto.Fleck, Level Designer
"Spend most of the time on bug fixing - but also on designing and planning new map releases."

Reto.Robotron3000, Community Manager & Game Designer
"The wiki has launched and there has been a lot of small things that needed fixing, Also working on balancing the ingame economy. Following up on player feedback and sugestions and making sure the right people read the feedback."
Artists
Reto.Hr.Wille, 3D Artist
"This week has been all about bug fixing and getting the new OSD in game.
Thats it:)"
Reto.Mato, Lead Character Artist
"I'm making character uniform parts and shader tweaks."
Reto.Owleater, Character Designer
"Have been working on US shoulder holster M3 for Colt 1911. The holster is for Tank and Pilot."

Reto.Colding, Lead Animator
"This week I have been tweaking sprint animations and fiddled with screen effects and light settings"

Reto.Dave, Environment/Props/Concept Artist
"Been fixings bugs and modeling stuff for a new level"
Coders & QA
Reto.Goonstah, Programmer and Technical Lead
"MIA"

Reto.Hal9k, Render Programmer
"Buildmeister on the new build"

Reto.Ogssan, Gameplay Programmer
"MIA"

Reto.Leto, Gameplay Programmer
"Augmented the net code to support high latencies and long reconnect intervals. "
Reto.Murphy, Senior Programmer
"Respect My Authority!"

Reto.Injection, Senior Programmer
"MIA"

Reto.Splixxen, Lead Tester
"Test shop.
Test Campaign.
Test nVidia 3D.
Crashlogs.
Meetings.
Play/test the action game."
Reto.Indusninja, IT Architect
"- fix paratroopers so they can't fly forever
- ATs are blocked by opponents from moving into their territory
- ATs are never deleted - they are emptied and returned to faction capital
- and whole bucket-load of other bugs"

Reto.Vashu, Flash Programmer
"- War bonds screens and interaction created
- Bug fixes
- New build on game.heroesandgenerals, playtesting before it was released
- Change to paratrooper behaviour when attacking enemy or neutral cities, they can't jump around everywhere."

Reto.masterdisaster17, Server Programmer
"MIA"
Sound
Reto.Draebesmoelf, Lead Sound Designer
"I have been working all week on our upcoming open beta-release trailer. The sound for it should be done real soon!"

Reto.Lord, Audio Programmer
"Flash mission list GUI
Bug fixes
Crash hunting"
Management, IT & support
Reto.Topo, CEO
"MIA"

Reto.Hansg, IT Admin
"1. New server setup at FDC
2. New server setup at leaseweb
3. Order server to Russia
4. Various internet problems"

Reto.KenSolo, PR Manager
"Working on the next newsletter, working on the next couple of press releases, almost finished the next videolog, and are preparing the invasion of gaming journalists!"
Reto.Salu, Project Coordinator
"MIA"

Reto.Bacon, Support Manager
"-Support, support and more support.
-Preparation for our 2 new supporters who will start Monday, please give them a warm welcome during next weeks play-sessions!"
NOTICE
The Intelligence Bulletin is designed primarily for the use of the members of the Heroes & Generals community. It is a vehicle for the dissemination to them of the latest information received from Reto-Moto Intelligence sources about the development of Heroes & Generals. Readers are invited to comment on the use that they are making of the Intelligence Bulletin and to forward suggestions for future issues.
Reto-Moto Intelligence Division,
Developer Department
Sign up for an Alpha-key here!