When Reto.Topo and Reto.KenSolo went to GDC, we realized that we had to make some business cards, so Reto.RedBjarne started up his creative engine, and this is what came out of it.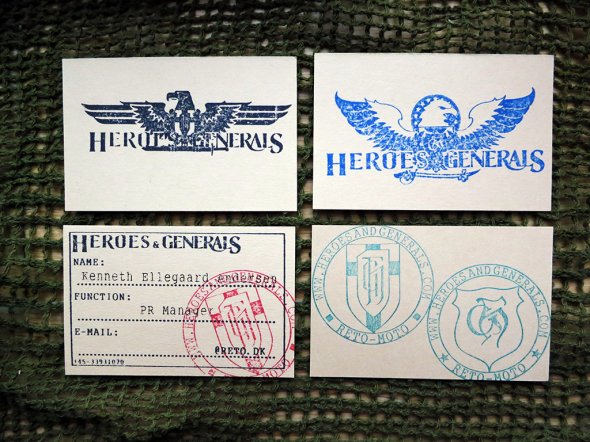 We would like them to look raw with a touch of authentic WWII documents, so we made 2 rubber stamps, one for each faction – Germany and U.S. And one frontpage – ready to be filled with proper well documented personal information.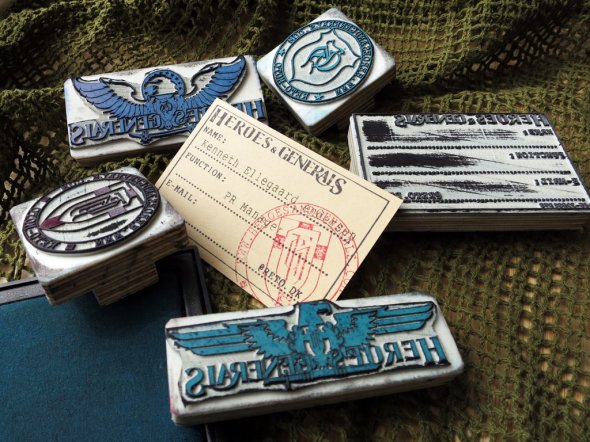 The highly talented Reto.RedBjarne created templates and we had the rubber stamps produced at a Danish engraver called Schwartz. And yes, there's only one way to make this remarkable cards … cut paper and stamp, stamp, stamp! All cards are hand made with respect, honor and frugal equality.
Sign up for a Beta-key here!