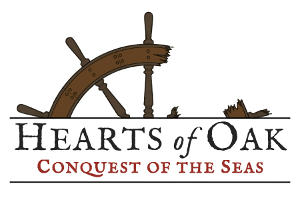 Welcome to the first edition of our new Hearts of Oak weekly progress articles!
Each week, we will bring you a summary of the latest development news, including work-in-progress screenshots and in-game footage, along with a more in-depth look at featured content.
As this is the first general update in several months, there's too much progress to cover in one article, so this week we'll stick to some of the highlights of recent development.
Engine Development
An impressive amount of progress has been made in the engine itself over the past few months, and lead developer Captain Murphy has been steadily producing some excellent video logs to illustrate this work.Today we'll focus on three videos in particular (all footage is pre-alpha):
- Battle damage and sinking
This video demonstrates a simple damage system that causes ships to list and eventually sink when taking damage from cannon balls. At the moment, a ship will tilt in a random direction when taking enough damage, but eventually we plan to make this dependent on where the ship would be taking on water when its hull is breached.
- Gun sound effects and ballistics
Here you can see the latest sound effects applied to cannon fire and damage, thanks to a generous donation of sound files. The video also touches on improved sinking effects and shot ballistics. You'll need to take the wind direction into account when firing!
- Animating gunport lids
Here's something you don't see in many seafaring games: opening and closing gunport lids! Each lid is hand-placed, hinged and animated by the modeller, and this information is fed into the engine to create the awesome effect you see in the video.
3D Models
There are several sub-categories of 3D assets to cover here, so below we'll list various types of assets, what they're called and who made them.
Architecture
- Twilight of the Sun King models; (credit to original modellers)
Moddb.com
Thanks to a very generous donation, negotiated by Radetzky, we have acquired a large selection of buildings and other models that were originally intended for the cancelled Mount and Blade mod "Twilight of the Sun King".
These are good quality models that will be incredibly useful for populating the game world early on, and we are very grateful to the modders involved in this donation!
Here's a small sample of the many buildings they have allowed us to use: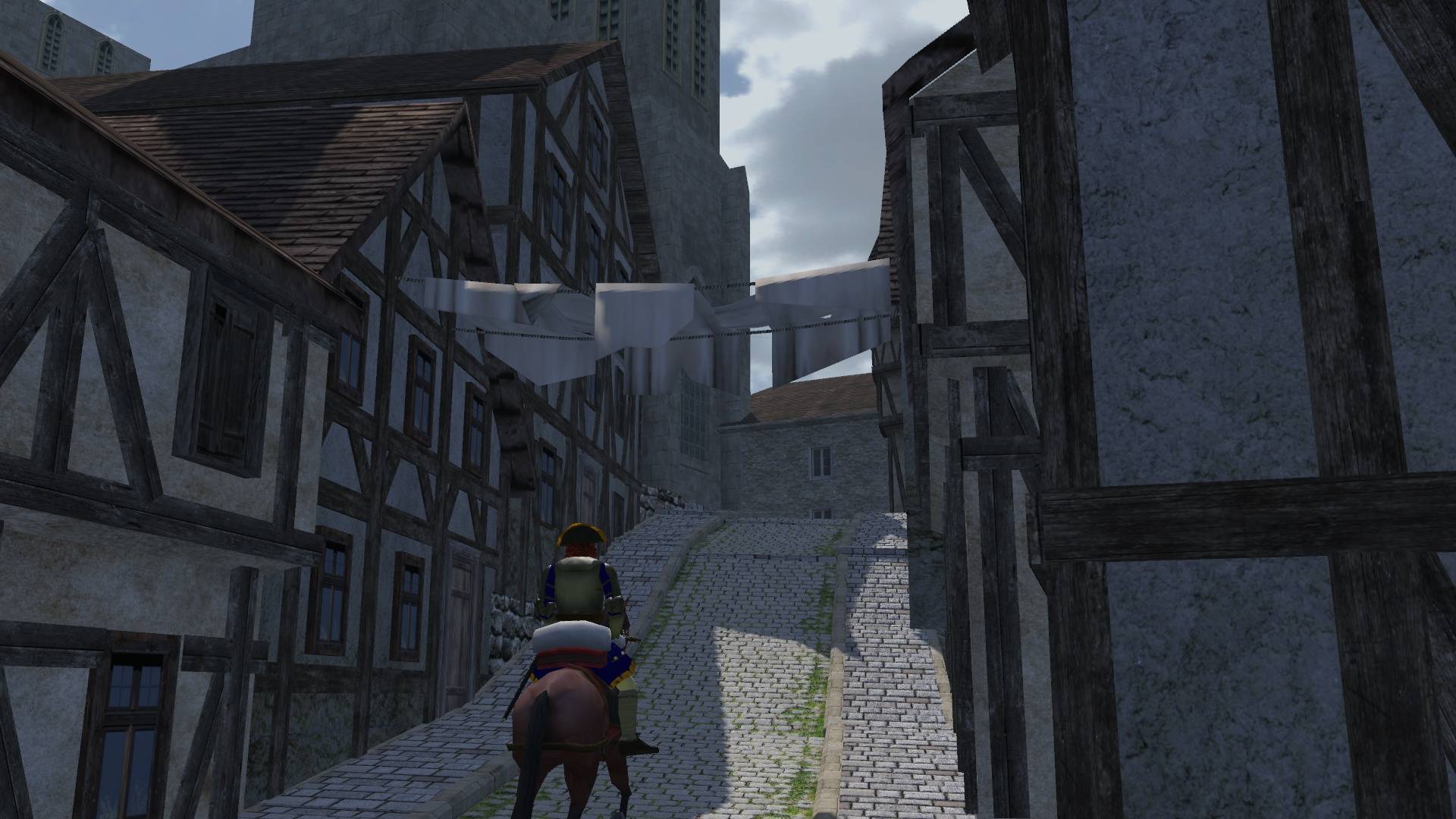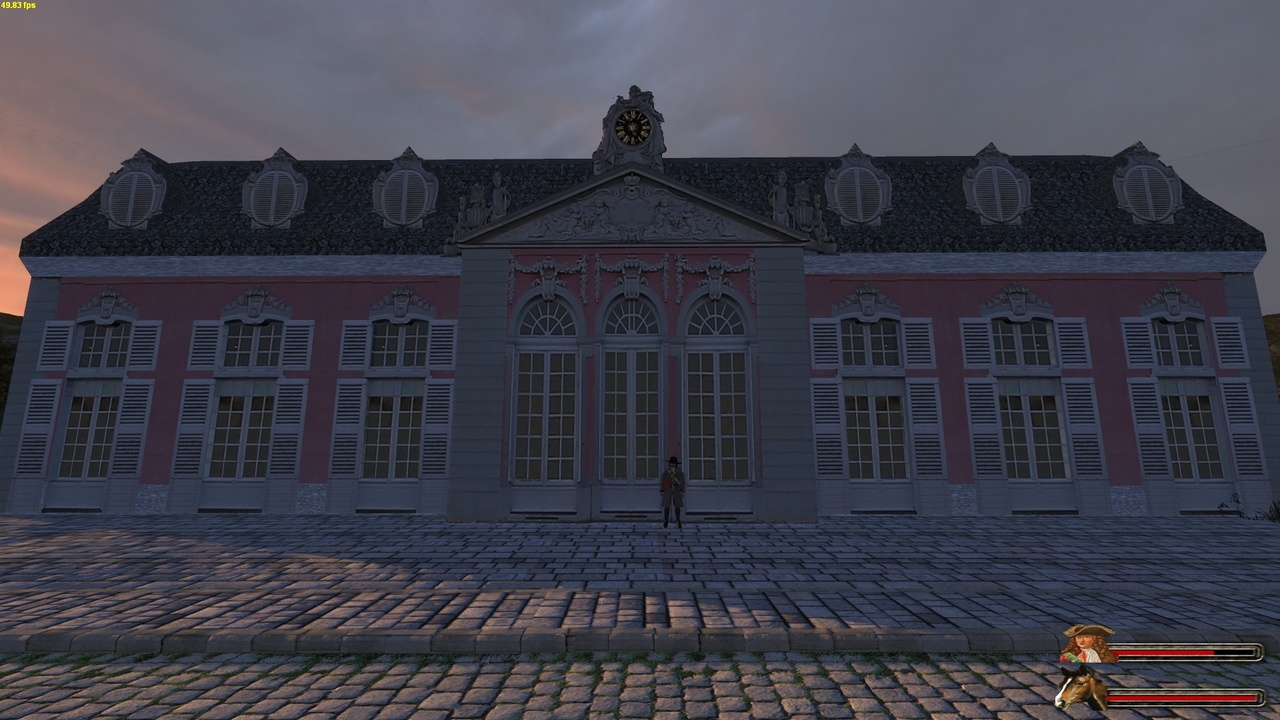 - Tavern; SinKing & Giony
A highly-detailed tavern including full interior, modelled by SinKing, with further work done by Giony. Check out this video which shows a walkthrough of the building!
- Small hut; SinKing
A simple hut with a thatched roof.
- Cathédrale Notre-Dame de Guadeloupe (WIP); Ashinokami
A beautiful French cathedral from 1736.
Islands
- Jamaica height map detailing (WIP); RobinPC
RobinPC has recently been bringing our height map of Jamaica to life, starting to cover it in foliage and dense jungle areas that will all be explorable in the game.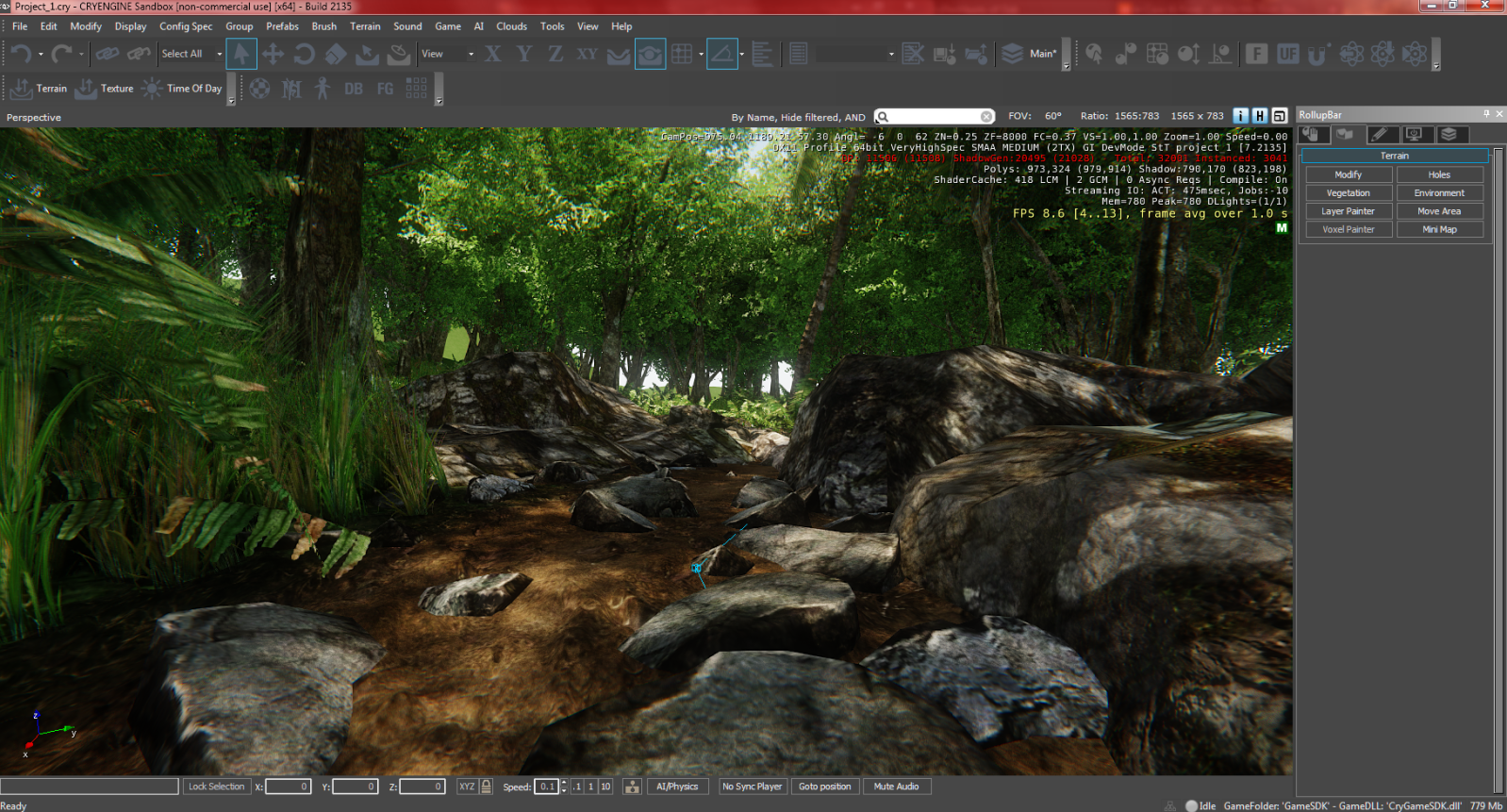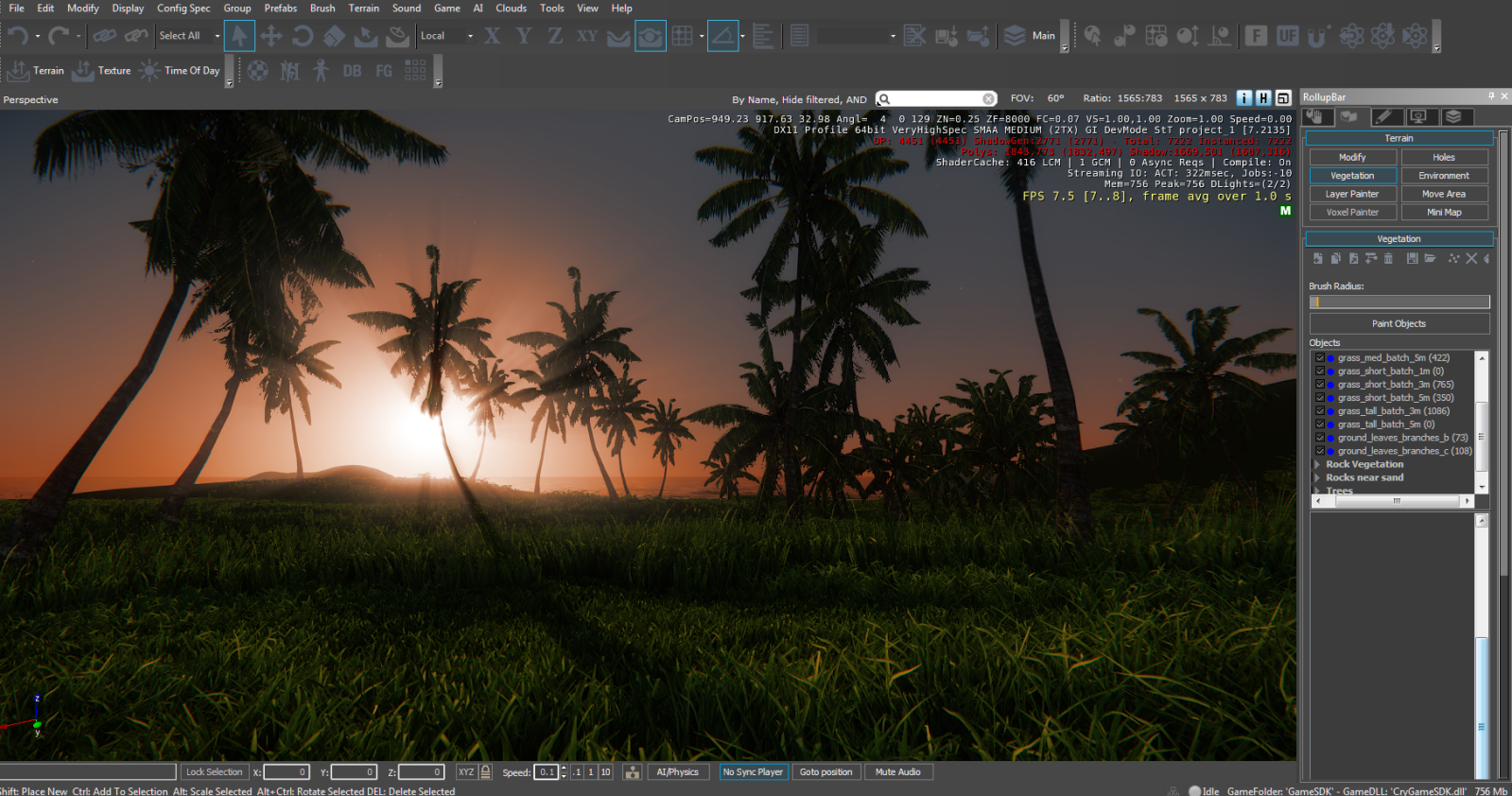 Expect to see more scenery added to this island soon, especially once we start getting a proper harbour set up!
Ships
- HM Bark Endeavour (WIP); ODemuth
Hearts of Oak team 3D artist ODemuth has been building a highly detailed model of Captain Cook's bark Endeavour. The ship was built as the collier Earl of Pembroke in 1764, and was purchased into the Royal Navy and underwent alterations for his voyage in 1768. Her feats of exploration under Cook's command have made her famous, and as a result plans of her have been reproduced in high detail. She makes an excellent representative merchant vessel of the Seven Years' War era.
WIP images:
Here's a great video showing a test for the rudder animation:
We're still investigating the best way to run animations like these in-engine, so this might end up looking slightly different in the game.
- HMS Superb and unnamed Indiaman (WIP); Alex Connor
Two fairly similar looking ships on the surface...
... but below is a great image showing the difference between the boxy hull profile of an Indiaman (left) and the more rounded profile of a warship (right).
This difference in hull shape will have interesting effects on a merchant ship's handling compared to a warship in the game.
- Nuestra Senora de la Santisima Trinidad (WIP); ZarethPL
That's quite a name to get your head round! The famous Santisima Trinidad fought at Trafalgar, and was the Spanish flagship for many years. This version is how she would have looked when launched in 1769, and although not bearing her record-breaking armament of 140 guns until 1802, she's still a fearsome warship!
Weapons
- 10ft brass sea-service 32pdr; Killick
This is an English gun, built to 1719 regulations, and cast in 1723. It was designed by the former Danish Artillery officer Borgard, who had affected widespread changes in the British artillery system.
- English 4pdr for HMB Endeavour; ODemuth
A beautiful gun that was carried aboard Captain Cook's Endeavour.
It even has the crest of King George III on the gun barrel:
Music
To give you a taste of what's to come, we'll showcase an original track each week, produced by one of our talented composers.
This week, we present "Post Captain's Lullaby", composed by Flannery.
Ever wondered what the Hearts of Oak development video intro and outro music is? It's a theme based on a period piece of music and reimagined in Flannery's own style.
The name is a working title, but you can listen to the full song (not final quality) here:
Post Captain's Lullaby (MP3)
Flannery has composed a significant number of tracks for the game, and although many are still sketches and not final quality, they're still worth showing off as a sample of the kind of style and atmosphere of music that we're aiming for in the game.
COPYRIGHTS
This music is the property of D'laymusic - Norway, and Christian "Flannery" Tornholm-Lehn. It is protected under copyright law, which if violated might lead to legal persecutions.

Stay tuned for more original music next week!
Top Contributors
Back in January, we started a new reward scheme to recognise the most devoted, hard-working members of our development team. I felt it would be appropriate to list those that have received the Top Contributor award so far, and what they've done to deserve it:
Wedori - For providing multiple extremely-high-quality models for tests within CryEngine.
Flannery - For writing professional, varied music and making the original Hearts of Oak Development Trailer
Their contributions have been invaluable to the game's development, and we hope to give out more of these awards in the coming weeks!
Vacancies
We currently have a few high-priority vacancies that need to be filled, to help us make further progress on the game:
- Character modellers (and other 3D artists)
- User Interface artists
- Texture/shader artists
- Engine programmers/scripters

Remember, we're a volunteer community and we can't make this game happen without your help!
Do YOU have the skills and the enthusiasm to fill one of these roles? Head on over to our recruitment forum and introduce yourself!
Do you know someone else that might be able to help? If so, please point them in our direction!
That's it for this week's progress; be sure to join us again next week for more updates!
Don't know what the Hearts of Oak project is? Take a look at our Frequently Asked Questions for more information.