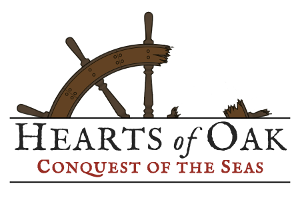 Welcome to another edition of our Hearts of Oak progress articles!
Each week*, we will bring you a summary of the latest development news, including work-in-progress screenshots and in-game footage, along with a more in-depth look at featured content.
We have a slightly shorter update this time, but we still have some big news to cover.
Engine Development
- Switching to Engine-as-a-Service
With Crytek's recent release of their CryEngine Engine-as-a-Service (EaaS), we have decided to move over to this service to take advantage of the new features it offers.
In the video above, Captain Murphy explains what's new in the EaaS, what we've managed to move to it so far, and what this means for future development.
This change is bound to spark a lot of questions, so here's a short FAQ that should cover the main points:
Briefly, what is the EaaS?
It's a paid subscription service from Crytek which is available through Steam for 9.90EUR/USD per month. It grants full access to the latest version of CryEngine, the same used to power the Xbox One title Ryse: Son of Rome.
What new features does it have?
The most important feature for us is the ability to release the game as a standalone application that does NOT require the Free SDK to launch.
This means we can keep the game free without the hassle of requiring every player to download the SDK to play it.
As for other features, this version introduces Physically Based Shading and the Wwise sound system, along with various other improvements.
Does this mean everyone on your team needs to pay this subscription?
No. Only the developers responsible for compiling the code into a release will need to pay the subscription. Other developers and artists can continue to use the Free SDK to import their assets and test them in-engine.
Do I need to be a subscriber to play the game?
No. Any version of the game we release, including demos, betas and the final version, will not require the subscription to play.
Have the minimum system requirements changed?
Yes. Here are the latest requirements for the End User (player):
- Operating System: Windows Vista SP1, Windows 7, Windows 8
- CPU: Intel Core 2 Duo 2GHz, AMD Athlon 64 X2 2GHz or better (multi-core processor is strongly recommended)
- Memory: 2 GB RAM (4 GB recommended)
- Video Card: NVIDIA series 400, Radeon HD 6000 Series or better (DirectX 11 minimum)
Developer requirements for using the SDK are mostly the same, except the need for a 64-bit system with 4GB RAM minimum.
If you still have any unanswered questions about us switching to the EaaS, please let us know in the comments.
3D Models
There are several sub-categories of 3D assets to cover here, so below we'll list various types of assets, what they're called and who made them.
Architecture
- Various buildings; Triglav
Here are some buildings produced by Triglav that are based on photos of real ones on Caribbean islands: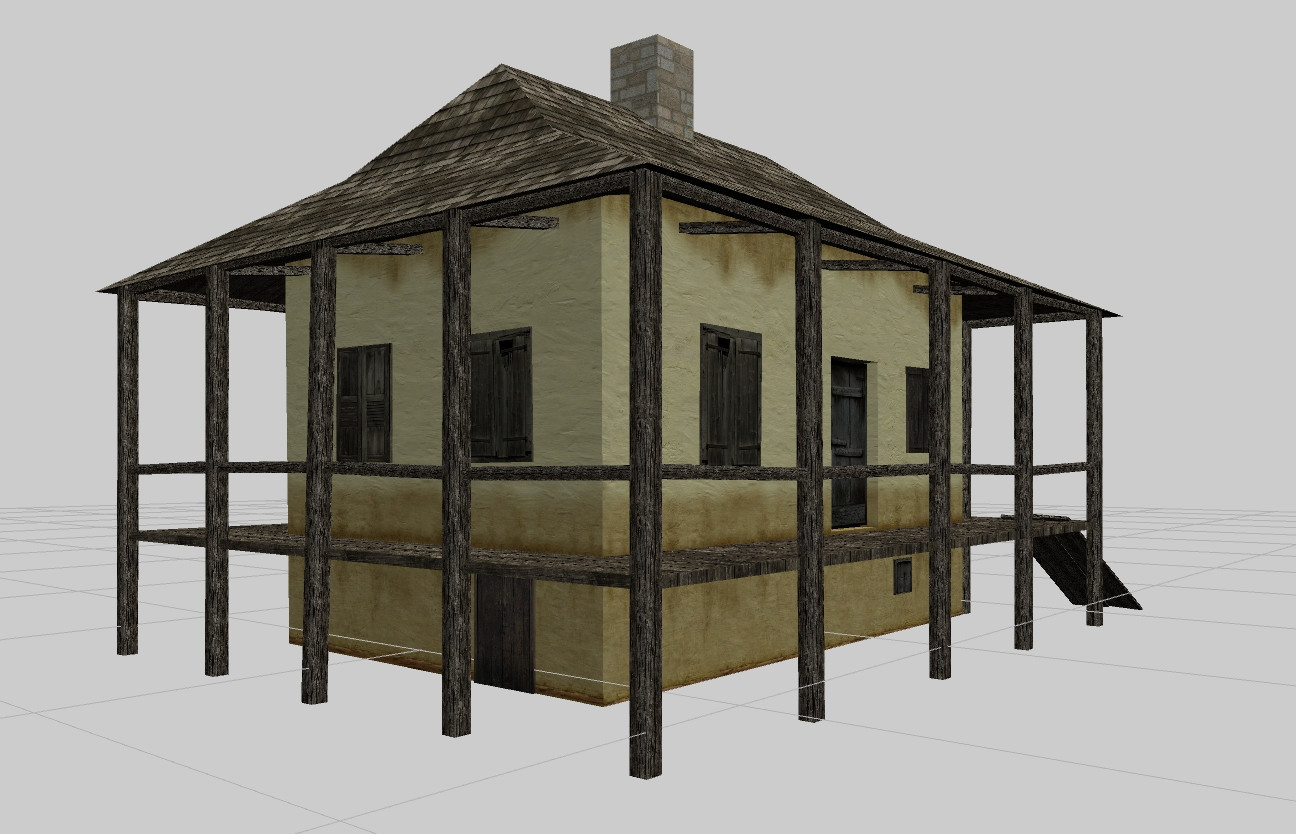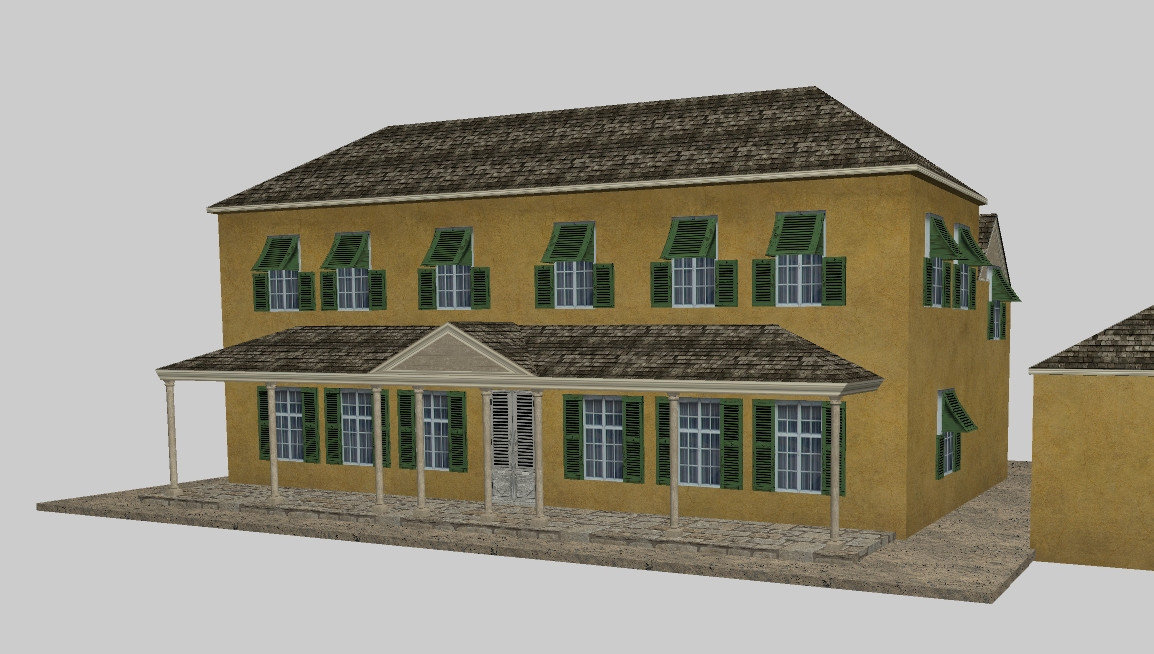 Terrain
- Island concept; PianoPolish
CryDev user PianoPolish recently created his own fictional Caribbean island of Margaret, inspired by Pirates of the Caribbean.
We were very impressed by this and have now asked him to join our development team as a level artist. Below you can see a few screenshots of this island with the St Albans in the background: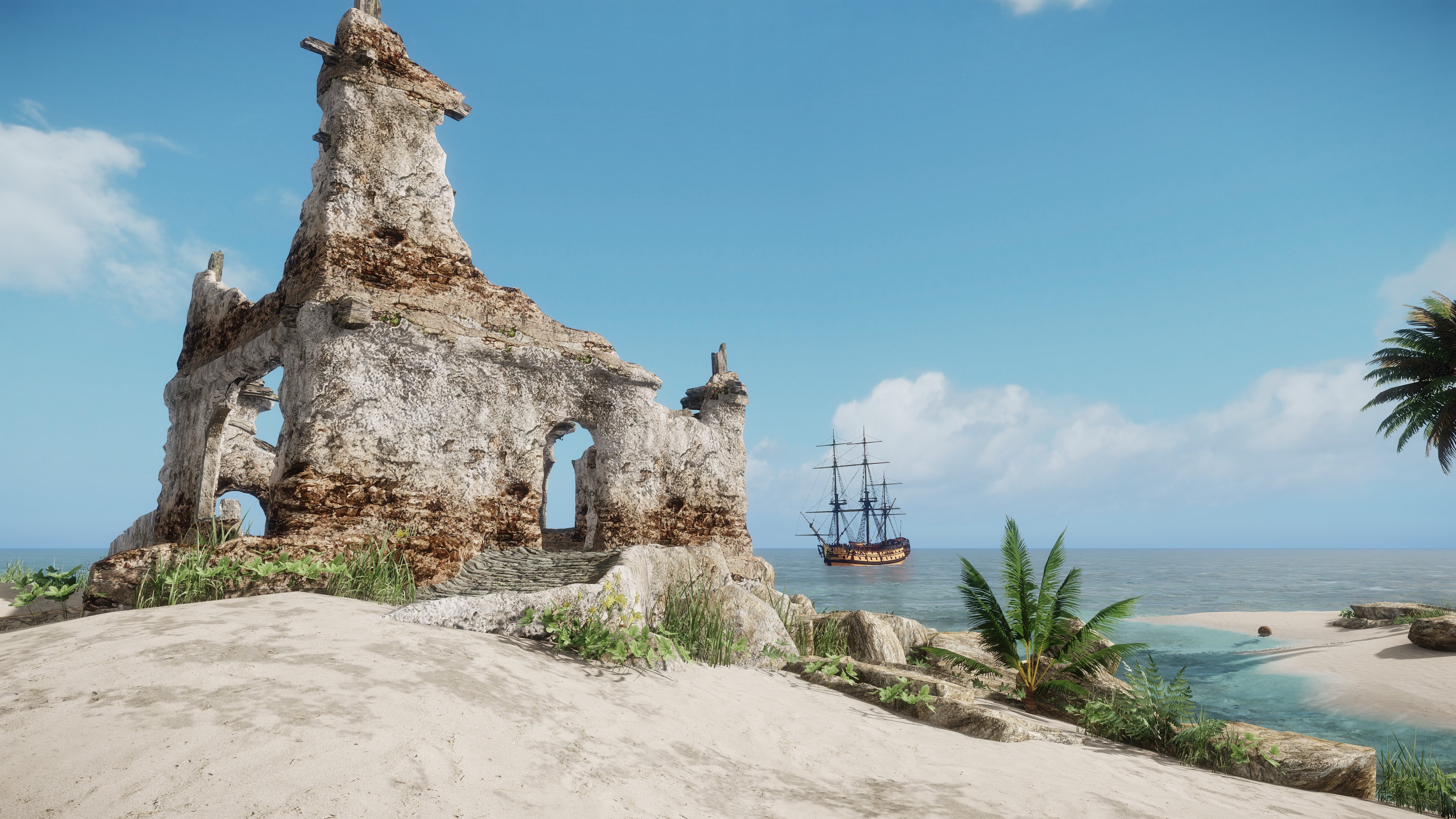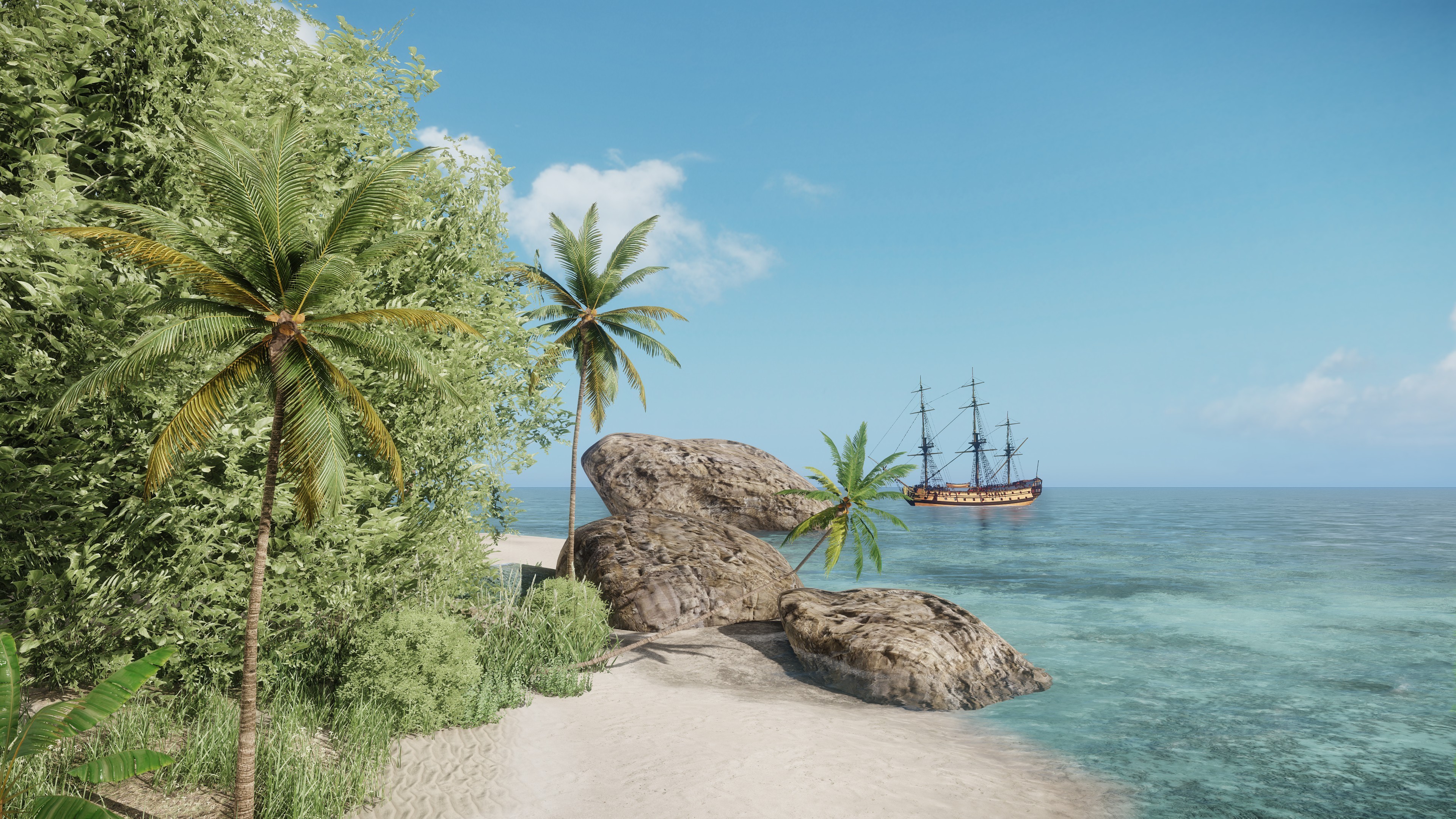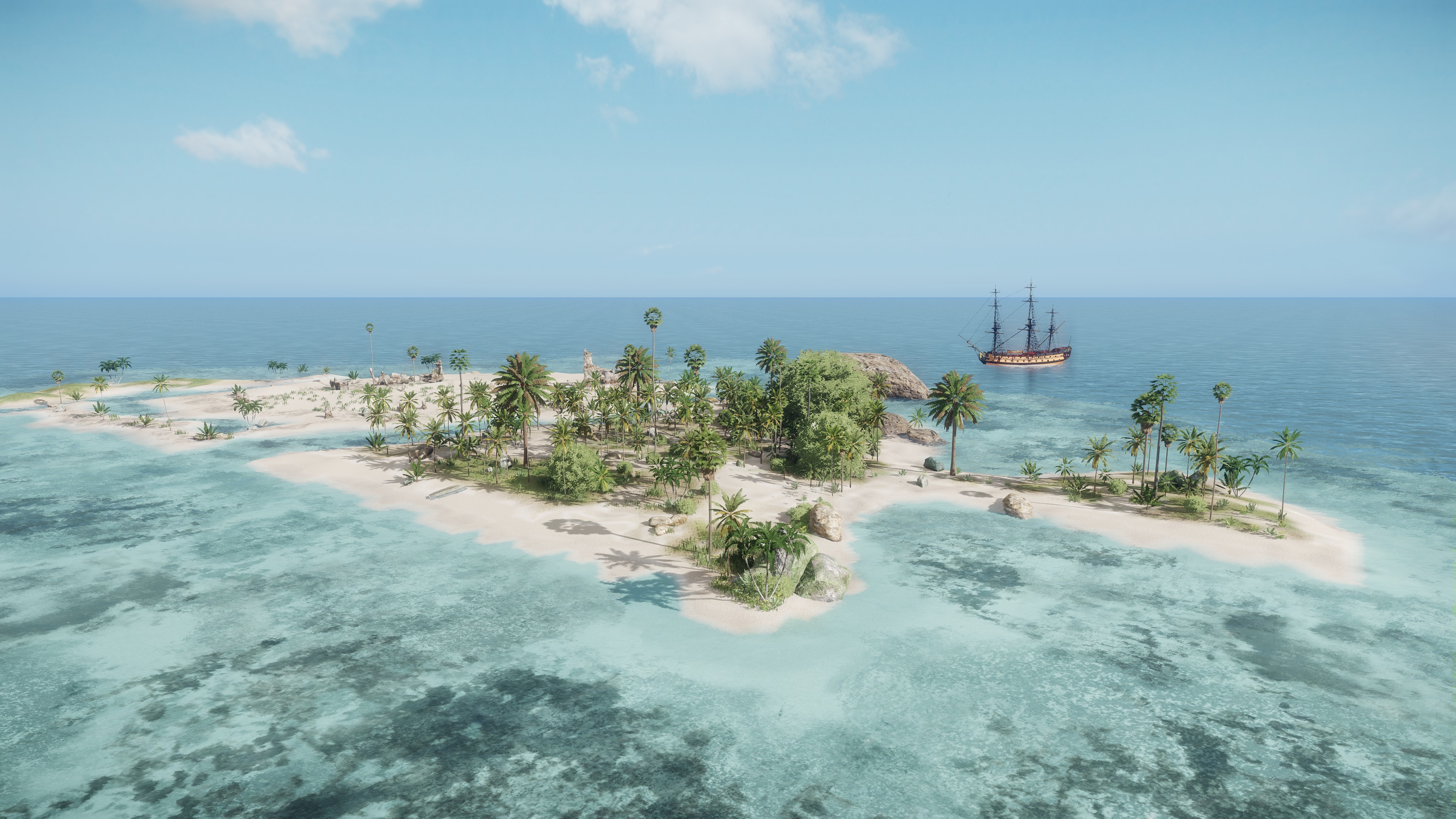 You can view the original island here (Warning: image intensive!).
Ships
- HMS Southampton 1757; Bava and Captain Armstrong
Captain Armstrong has been working on completing Bava's HMS Southampton model for Hearts of Oak, which was begun a long time ago for the Storm engine.
The ship was one of two classes of the first British built frigates armed with 12pdrs, rather than 9pdrs.
Being launched in 1757 at the start of the Seven Years War, it was built to counter French 12pdr armed frigates that had been in the French navy for a decade already.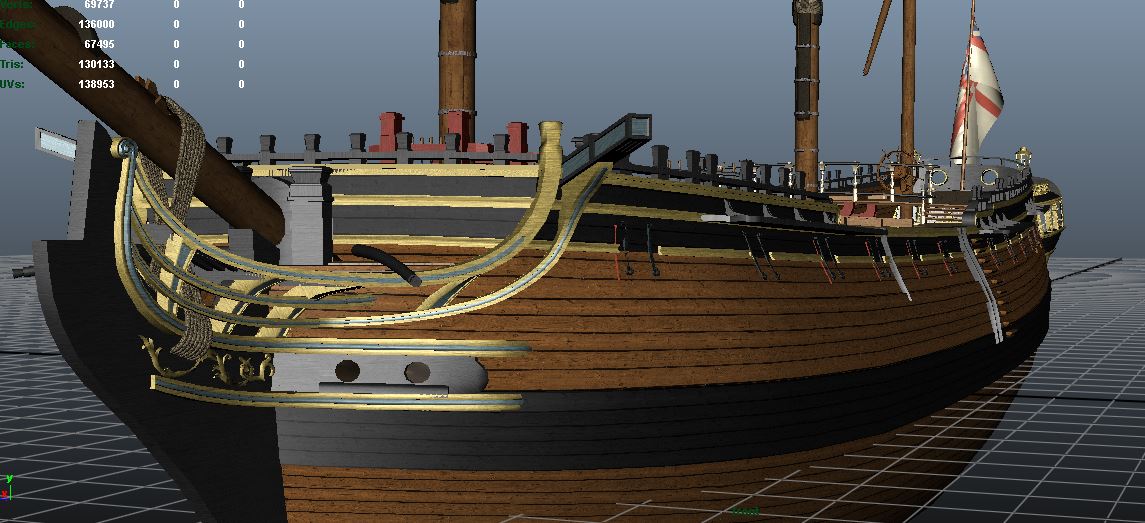 - HMB Endeavour; ODemuth
ODemuth has made more progress on the cabin of the Endeavour recently:
Vacancies
We still have a few high-priority vacancies that need to be filled to help us make further progress on the game:
- Character modellers (we literally don't have any!)
- Other 3D artists
- User Interface artists
- Texture/shader artists
- Engine programmers/scripters
To apply to join the team, please head over to our Recruitment Forum and introduce yourself.
No formal qualifications are needed; you just need some free time and enthusiasm, though experience is helpful.
Please note: this project is non-commercial and so we are not offering payment to team members.
If you know someone else that might be able to help, please point them in our direction!
Remember, we're a volunteer community and we can't make this game happen without your help!
That's it for this week's progress; we'll have more updates for you soon!
Don't know what the Hearts of Oak project is? Take a look at our Frequently Asked Questions for more information.
*Please note that while we're aiming to post a new article each week, we can't always manage this, but we will post articles as regularly as we can!