A new Skeleton death effect. When killing a skeleton they drop their weapons to the ground and burn away. It might be a bit tricky to see in the gif but I tried to center the dead skeleton so you can see the effect and the weapons dropping clearly.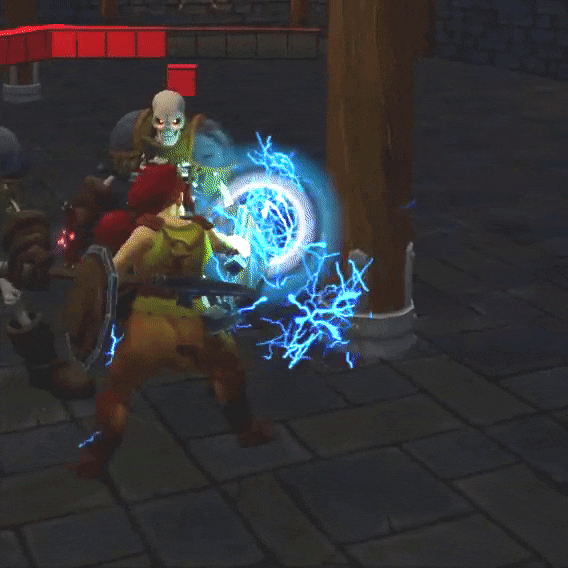 Skeleton Brutes carry two-handed halberds and can perform a leg sweep attack that will knock you over. This is similar to the Orc Brute's smash attack, except it knocks you down in place rather than knocking you back. In some ways, this is MORE dangerous because the monsters are closer to you and may get in a free hit! Before performing a leg sweep attack a blood-like effect will appear on their weapon as well as near their healthbar.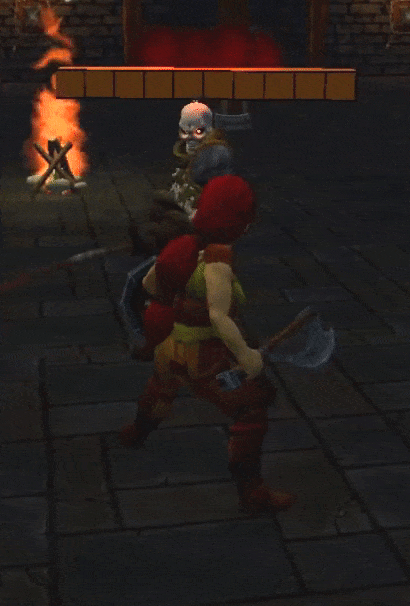 Like all special attacks, they cannot be blocked. But dodging or running away works just fine.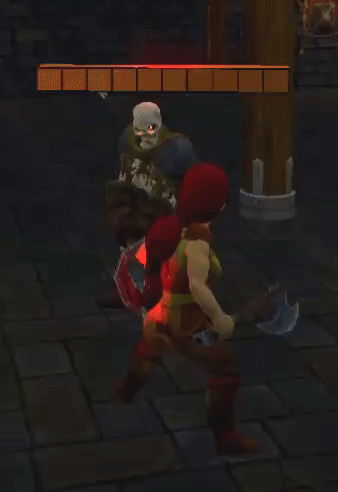 In addition, you can jump over the Skeleton's leg sweep too!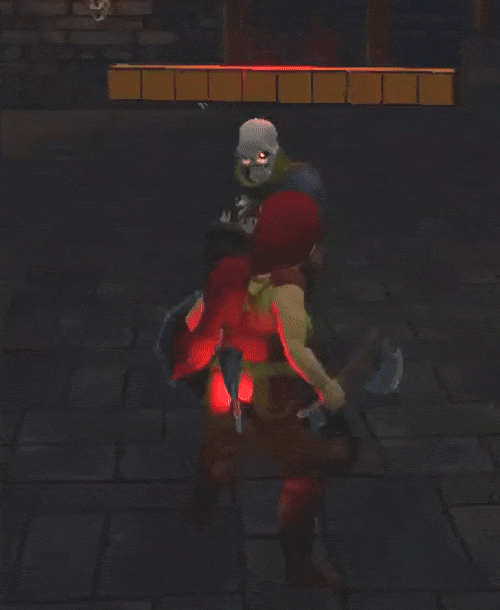 And last, but never least, our friend the Mushroom-man. Still can't tell if he's actually casting a spell or ate some bad oysters. Either way, best to roll out of the way! Mushroom-men Spellcasters are purple with white caps and do not carry a club or shield.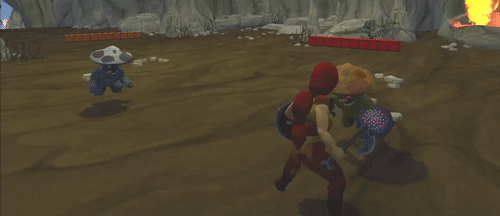 In addition to the new monster stuff, I've also updated the power attack UI to match the current UI more. As you hit monsters, the gems fill up. The first two hits fill with yellow gems and the third hit turns all three green in addition to displaying a lighting effect over the gems.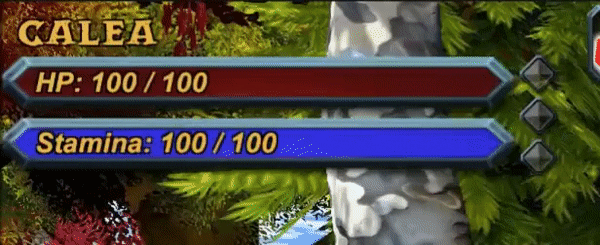 I'm planning on adding some additional spells to each monster spellcaster. Right now they all do damage attacks, but they will also be able to buff their allies, create shields, and other effects!