I can't believe that this project came this far: from ugly buggy proof of concept to the final release. I want to thank small but strong community of people that are still interested in PS2 Half-Life mods for support throughout this journey.
There we go, here is final release of PS2 Blue Shift mod. In this release you can expect some bug fixes and big stability improvements.
In addition to that there is also an option to play with Dreamcast models now. Those models got the same treatment as PS2 ones: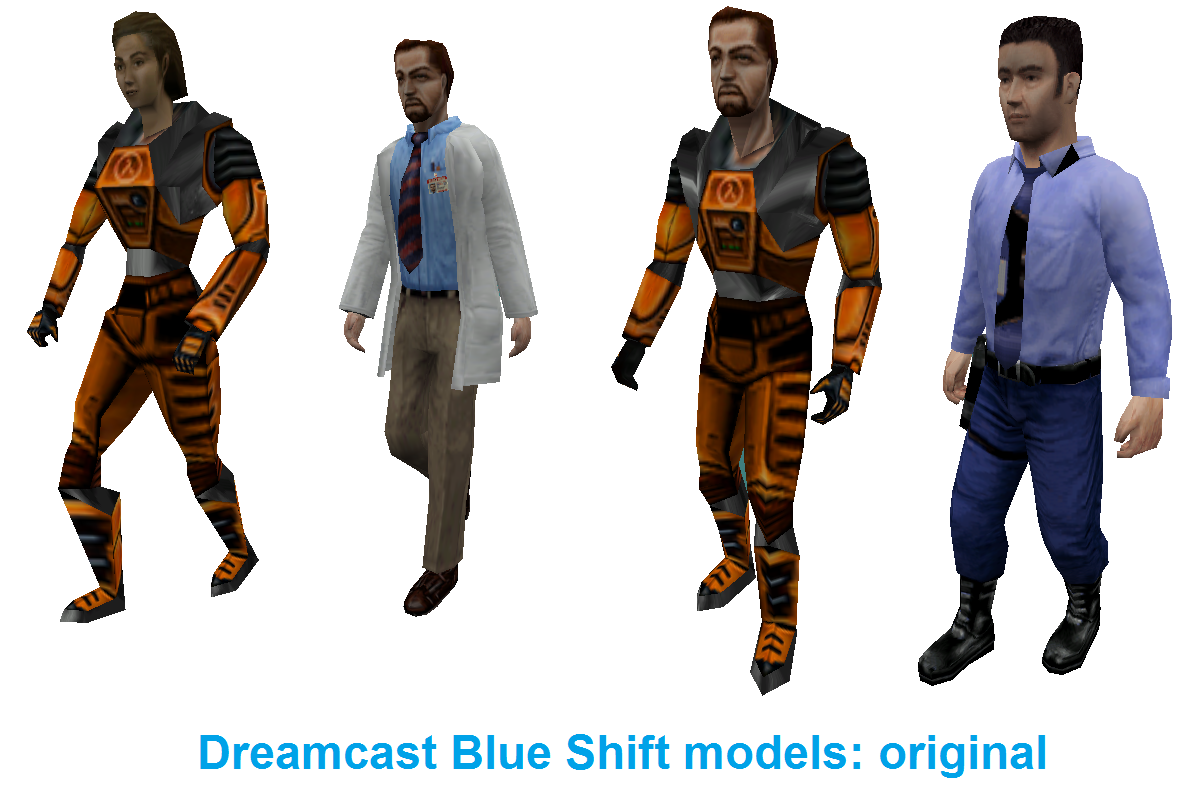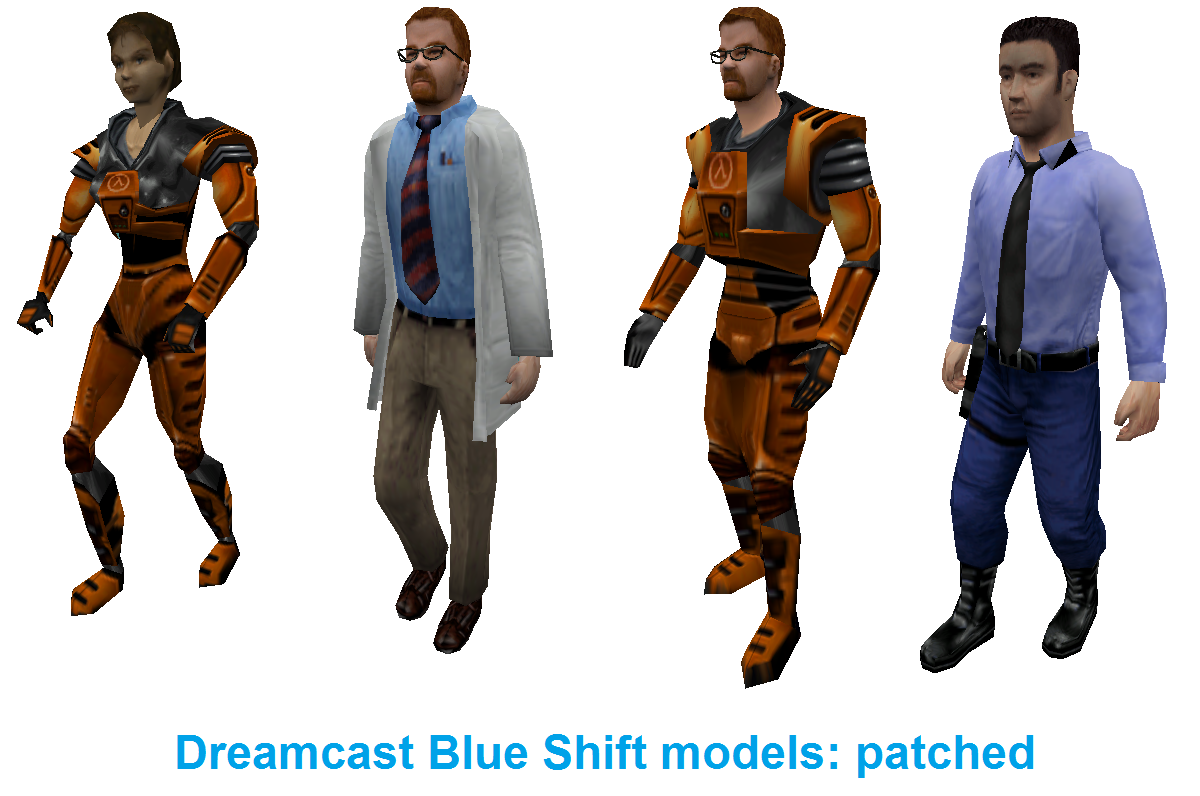 There you can see Dreamcast models in action:
I also got several mails, that suggested me to release new PS2 models for PC so I uploaded them as bonus in "files" section as well as Dreamcast models and Dreamcast music pack for Steam version of Blue Shift.

=== WARNING ===
Saves from previous builds are not working again as I found an option to separate Blue Shift saves from the main game so it is no longer possible to cause crash by loading save from wrong game.

=== Downloads ===
=== Box art ===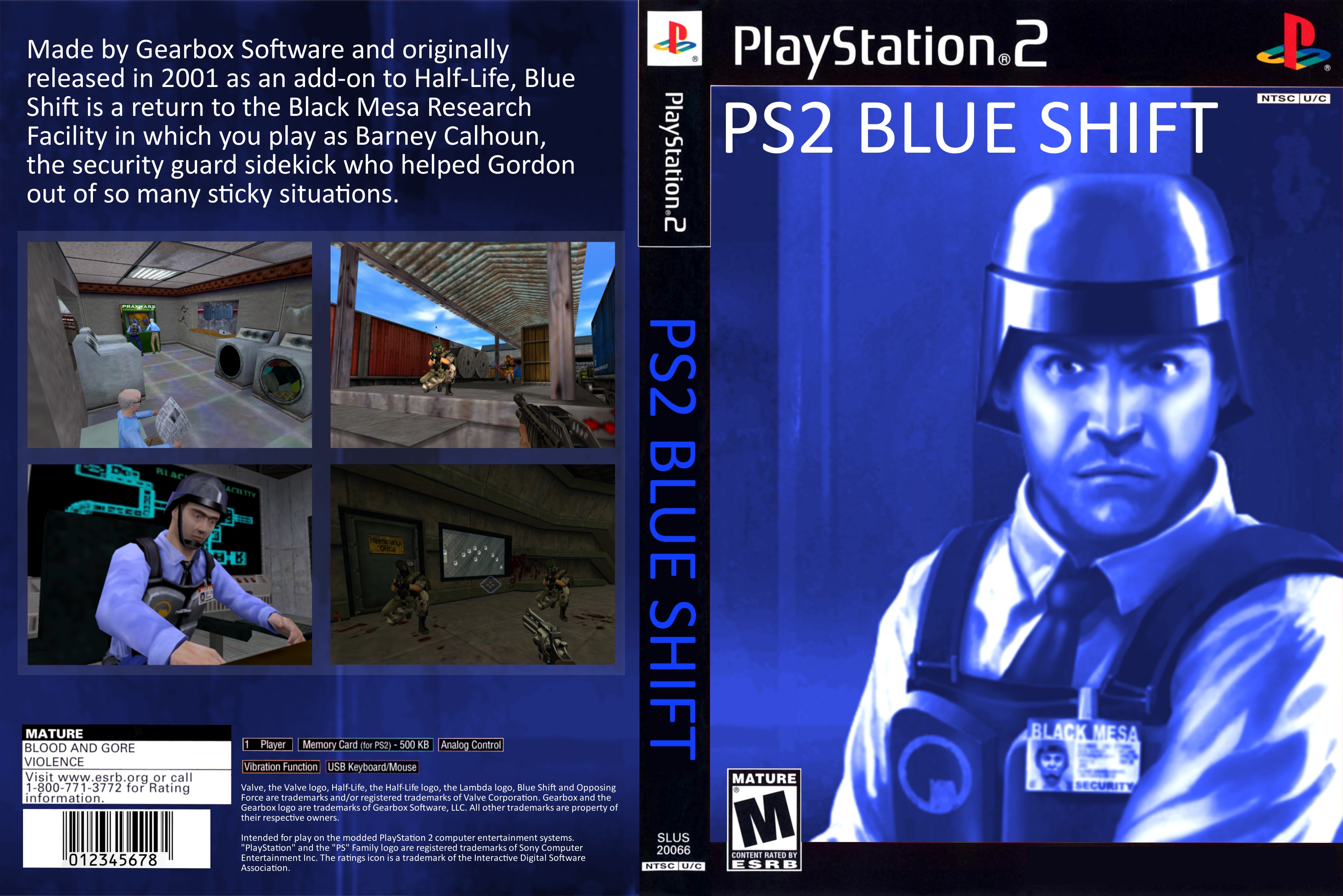 === Known flaws ===
- Big framerate drops in some areas
- Wierd glass behaviour in some areas
- PC models can cause some minor graphical glitches on PS2
- Scientists inside intro elevator are non-solid to prevent major glitches, but elevator can still drain some HP from player
=== Version 1.0 changelog ===
- The game is completely stable now. Instabilities were caused by a bug in the game code: reference to every used file is stored in RAM inside special section and unused references are never cleared. When this file reference list goes out of bounds all sorts of crazy things can happen. So I made a hack that increases size of this section from ~206KiB to 512KiB
- Added save game isolation to prevent crashes by loading saves from wrong games
- Merged HD and SD models into one ISO and made in-game selector to choose between them
- Added an option to play with Dreamcast models (and maps)
- I found out that I messed up soundtrack in previous builds. Correct PC soundtrack would play now if you choose to play with PC models and authentic Dreamcast soundtrack would play if you choose to play with Dreamcast or PS2 models
- There should be less rescaling artifacts on map textures
- Lots of other small improvements that I forgot about