[page=Introduction]
Do you have a cool skin that you want Alyx to use? Or have you got the mission to make a cool skin for your clan? Don't worry, Mauritz will help you.
[page=What you need]
To edit a skin, you need GCF Scape, VTF2TGA and VTF Tool.
GCF Scape is very useful if you want to look in the GCF files that Steam uses.
VTF2TGA will be used to make the VTF files (skins) to TGA files that you can edit with an image editing tool, such as Photoshop.
You need VTF Tool to make your finished TGA files to VTF files.
Place you files in a folder, so you can find them easily.
You must have Source SDK installed properly to use VTF Tool.
[page=Let's start!]
When you are ready, start GCF Scape and browse for "source materials.gcf" by pressing "File" and after that "Open".
The GCF files are in your "SteamApps" directory, e.g C:\Valve\Steam\SteamApps.
The window should look like this now:


Click on the small icon that says "root". A lot more icons should appear now. Press "hl2" and after that "materials". Click on models.
If you have done it right, the window should look like this.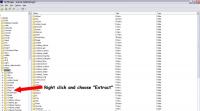 Then do as the image shows you; right click on the "Breen" folder and choose "Extract".
Choose which folder you want to place the files in, e.g C:\My Skins.
When it's finished, go to the folder where you extracted the files. There should be 17 files
there. If not, extract the files again.
Now, it's time to make the VTF files to TGA files. To do this, you have to unzip the Zip file that contains VTF2TGA (vtf2tga.zip). Extract the files to your skins folder.
When you're finished, it's time to open the file vtf2tga.bat. It will make the VTF files to TGA files.
When it asks if you want to delete the originals, choose "Yes".
The VTF files should have been replaced by TGA files.
It's now time to edit the skins.
[page=Editing and making the skin appear in-game]
Open the file "breen_face.tga" with your favourite image editing tool and draw something on it. I made some glasses for him.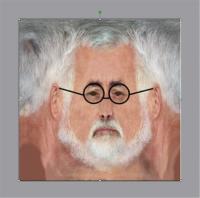 Save the image over the old image.
Now, it's time to convert the TGA file to a VTF file. Do this by using VTF Tool.
VTF Tool must be placed in the sourcesdk\bin directory (e.g C:\Valve\Steam\SteamApps\*your_account*\sourcesdk\bin)!
Start VTF Tool. It should look like this: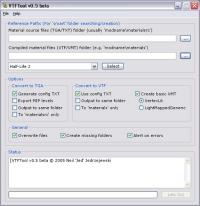 It's time to set the directory where your TGA file is placed and where you want the VTF file to be placed.
Do this by using the first two fields in the program. To make this easy, I'll write C:\My Skins in both fields.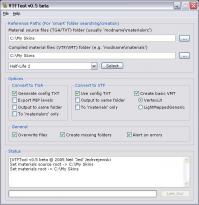 Press "File" and "Convert to VTF". Then choose "File...".
It's now time to choose your TGA file. Press "OK" when you have chosen the file.
Click on the "Let's Go" button that's placed down in the right corner. When the program says
"Converted: OK!" your VTF file is ready.
There are only a few thing remaining.
Copy the VTF file to hl2\materials\models\breen in your Half-Life 2 folder. If the directory doesn't exist, you have to create it manually.
Don't forget to take the VMT file, which is needed for the skin to work, with you. In this case it's "breen_face.vmt" (the VMT file is in the folder where you have the TGA files)!
Start Half-Life 2 and look at your work.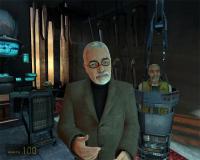 [page=The End]
It's almost the same for Counter-Strike: Source and all Half-Life 2 mods.
This is my first tutorial ever, and I hope you like it.